Three great stories we found on the internet this week.
Can you canoe?
Like a lot of cities, Washington D.C. has been meticulously cleaning up one of its major waterways, the Anacostia River. Now it wants its residents to enjoy the fruits of that labor — while also being a part of it. 
The city's new Green Boats program, announced by the mayor on Earth Day, encourages people to check out a free kayak or canoe for a leisurely paddle. There's just one catch: the paddler has to pick up some trash while they're floating about. Upon returning to shore, participants are asked to help sort the trash before they dispose of it, which helps with cataloguing the pollution while raising local awareness of it.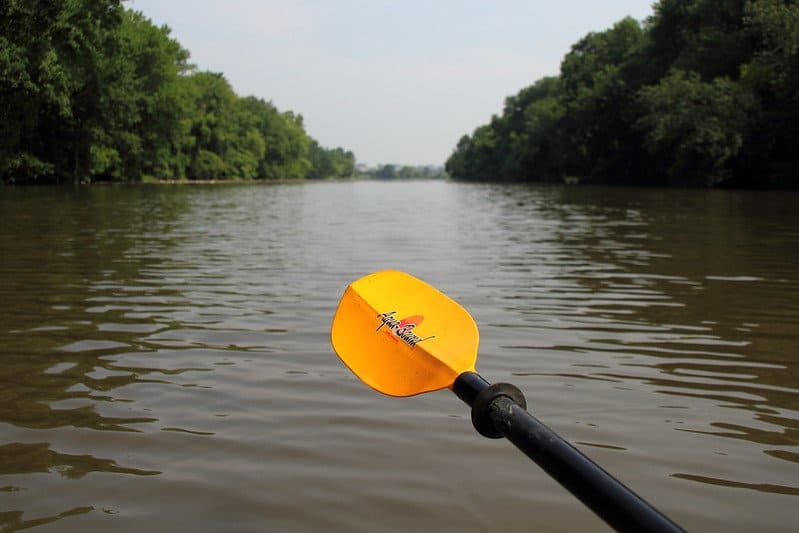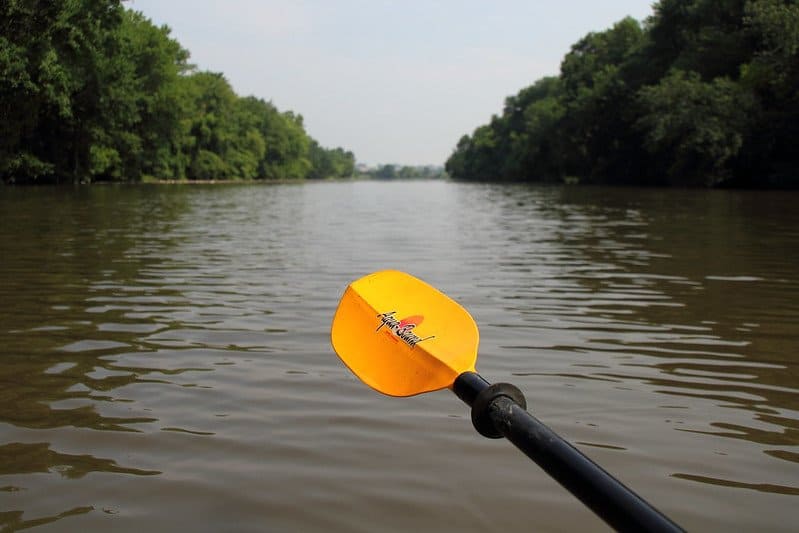 The program, modeled after similar ones that have helped clean rivers in Europe, is funded by a grant from the city's environmental agency and is aimed, in part, at getting marginalized communities out on the water. "Folks we talked to say that often they don't get a lot of chance to to canoe or to kayak," said the manager of the nonprofit administering the program. "And there's a great deal of interest in not only doing that for fun and recreation, but also to help clean up and improve the rivers in the eastern part of D.C."
Hotels for honeybees
Last month, the Netherlands held its national bee census — across the country, 11,000 volunteers made a count of the bees that visited their gardens on a designated day. The results were encouraging: in urban areas, the number of bees has held steady, bucking the trend of apian decline afflicting many other countries.
What is Holland doing right? Part of the credit is going to its national pollinator strategy, implemented in 2018, which, among a range of efforts to stabilize bee populations, includes the establishment of bee-friendly sites in urban and agricultural areas. These include "bee B&Bs," human-made nesting sites that give bees space to rest and feed; "bee stops," bee-friendly bus shelters whose roofs are covered in native plants; and "honey highways," pollinator-friendly strips of flowering plants along the sides of roads and expressways.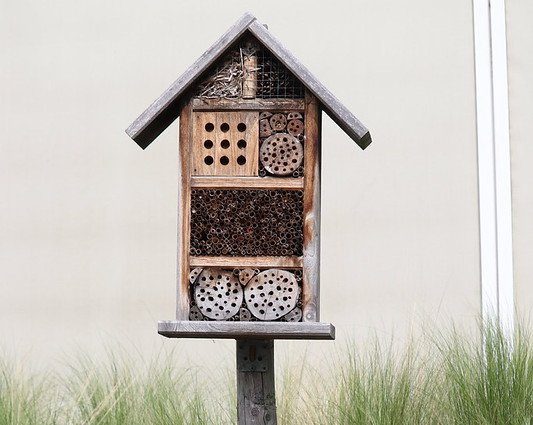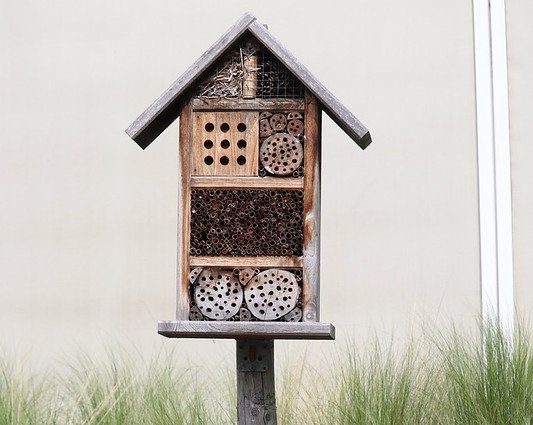 Various studies now seem to indicate that the efforts are working. In addition to the recent bee census, one report found a 45 percent increase in the number of solitary bee species in Amsterdam between 2000 and 2015. "The Dutch government aims at building hundreds of thousands of new homes in the coming years," said one entomologist, "so we have to think of ways in which we can preserve nature alongside the increasing number of cities."
Fresh start
Food served in U.S. prisons is cheaply produced, hastily prepared and woefully lacking in nutrition. So for people being released from prison, the first meals they receive during their transition are important — not just nutritionally, but to set the tone for their lives going forward.
Crushed by negative news?
Sign up for the Reasons to be Cheerful newsletter.
A residential facility in New York City called the Castle has been transitioning these folks to life on the outside since 2002. The Castle has always served standard, fill-you-up grub like peanut butter sandwiches. But in 2014, it hired Jaime McBeth to be its director of food and nutrition, a highly unusual position at such a facility. McBeth started working with local farms to source fresh, high-quality meats and produce. She hired a chef and established a nutritional counseling program. To ease residents into meals more elaborate than they might be used to, she even held weekly cooking demonstrations to familiarize them with the ingredients they would be eating.
Now, clients of the castle are all-in on meals of brookhead trout filets, steak in mushroom-shallot gravy and sweet potato fingerlings. The facility also makes sure to serve plenty of meals that are faithful to its clients' cultures, like oven-fried chicken, arroz con pollo and "Rasta pasta" (with Jamaican jerk spices). "We want to make sure [clients] eat it, that it tastes good, and that we don't go too far in terms of it being unfamiliar," McBeth told Civil Eats.