They bought the house of their dreams in Winter Park, Florida. There was just one problem.
"Our yard is lifeless," says homeowner Brian Lewis, nudging a toe across the stony landscape. "So much gravel."
Lewis and his family are standing in their yard while a landscaping crew looks on with shovels poised. The crew is about to give the place a complete overhaul, replacing the gravel and the dry, depleted soil beneath with nutritious black compost into which they'll plant a variety of attractive greenery that will provide a haven for bees and butterflies.
There is also a film crew present. The Lewis' lawn makeover is being documented on Flip My Florida Yard, a reality TV series that features households having their yards "flipped" by professional landscapers, transforming bare, haggard lawns into environmentally friendly oases. The show visits homes across Florida, from small urban developments and coastal, waterfront residences, to multi-acre rural properties.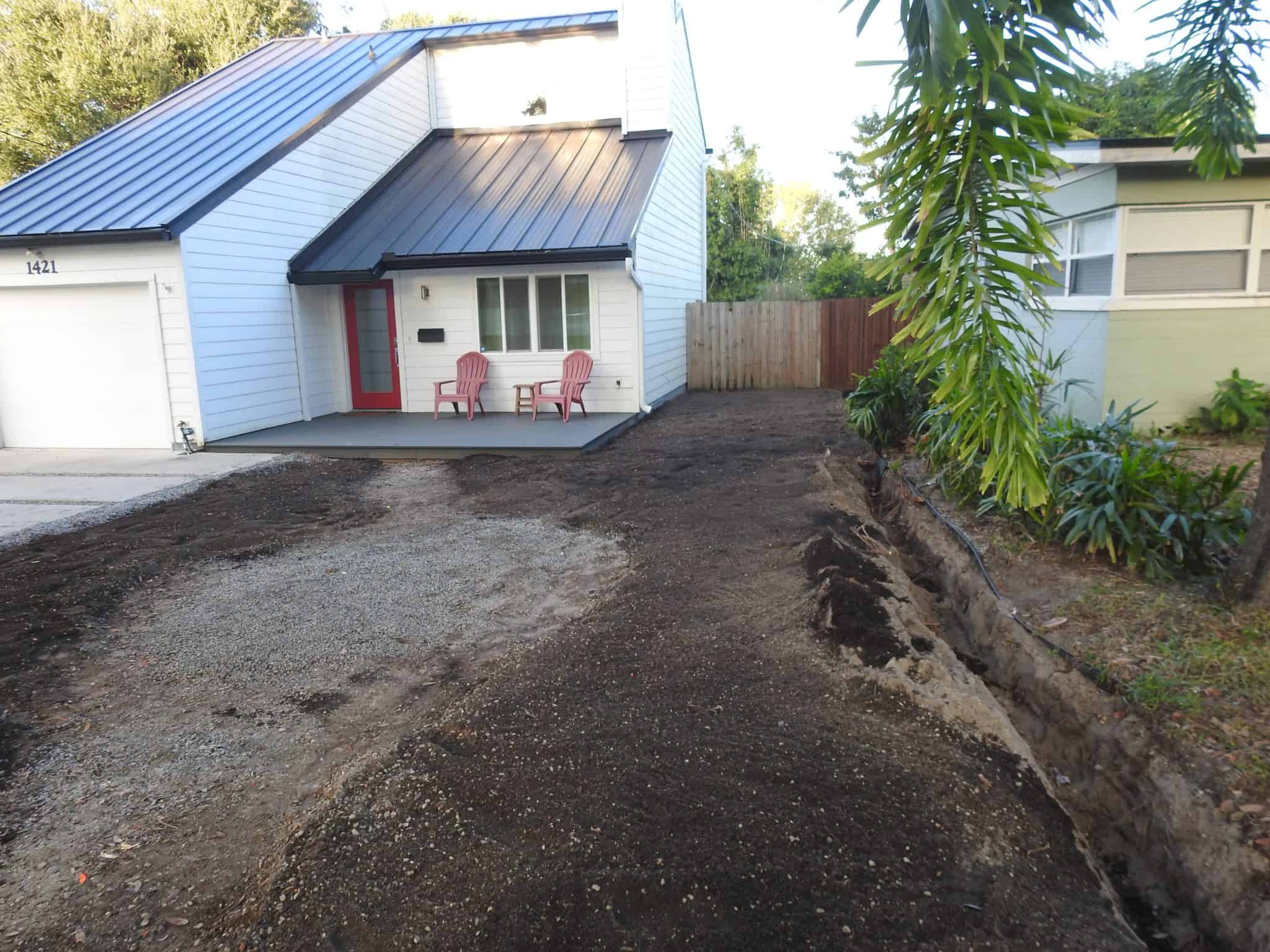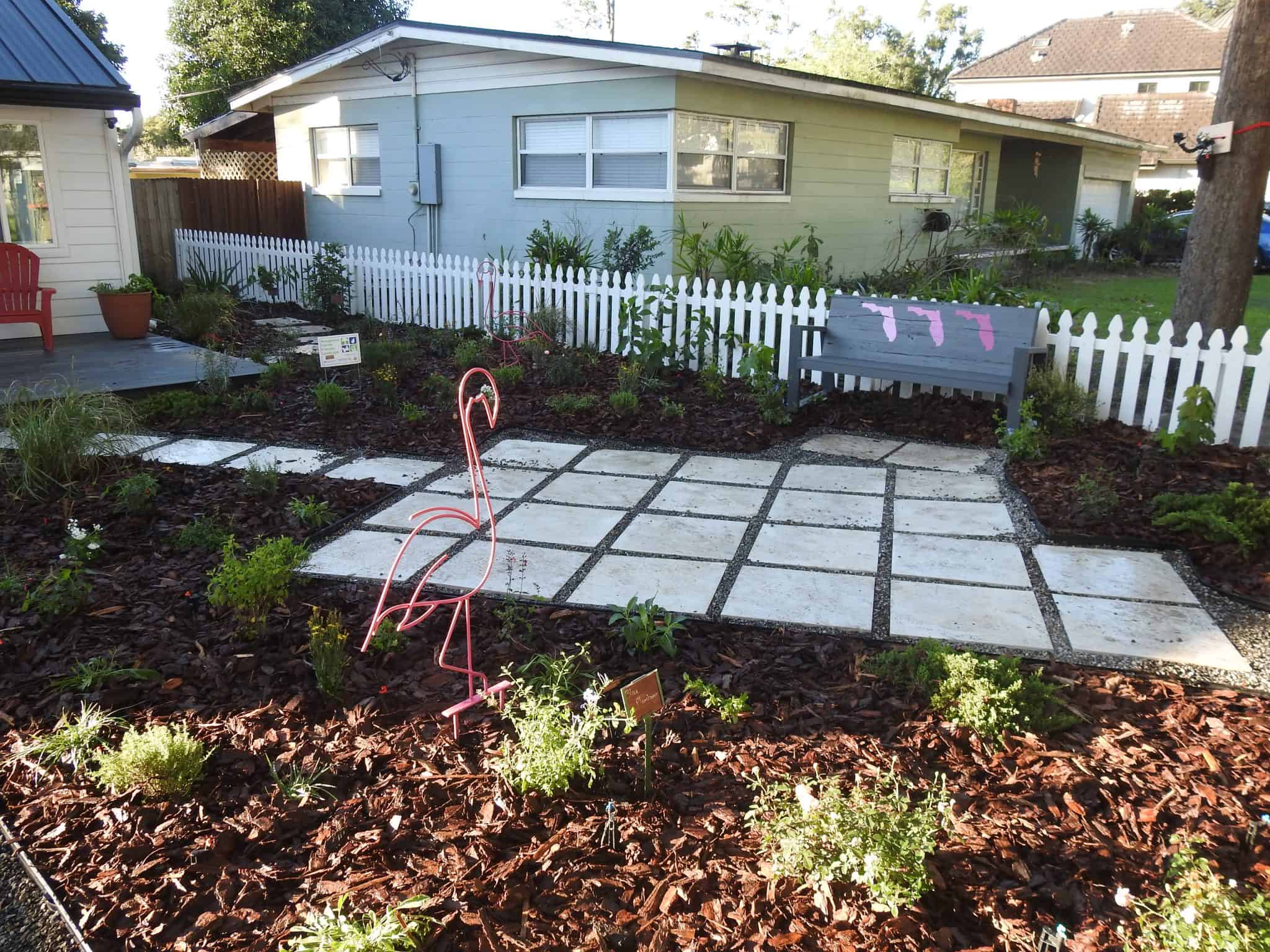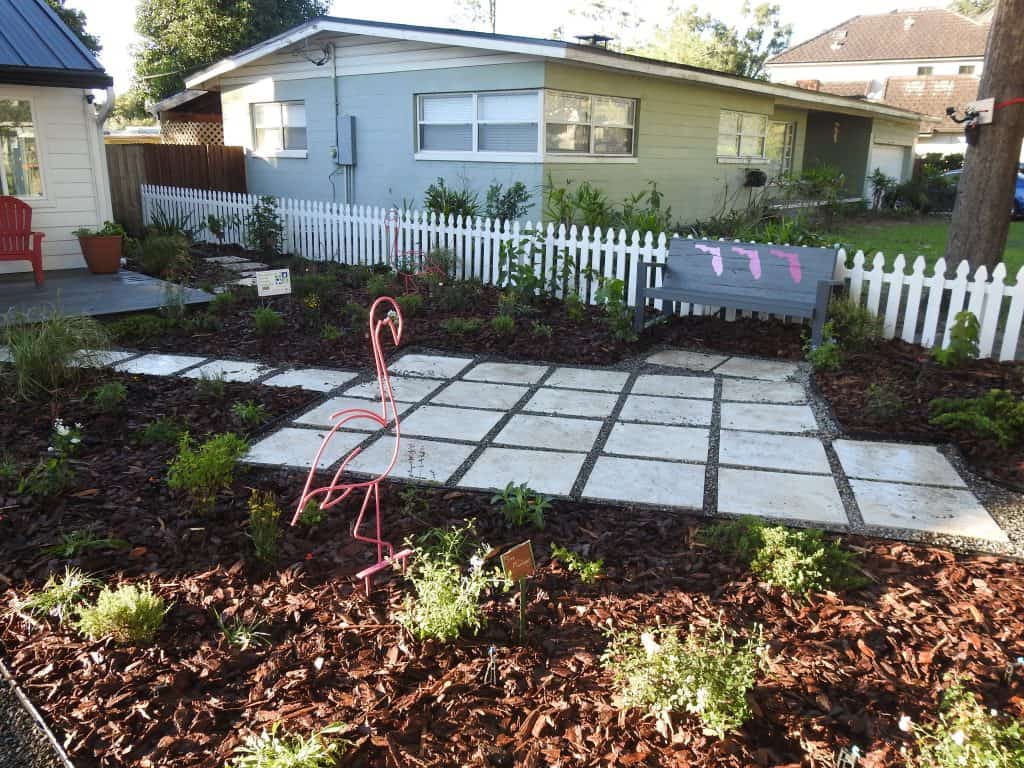 The series has many of the elements typical of an HGTV-style home makeover show: A charismatic makeover team led by presenter and Emmy Award-winning director Chad Crawford, the time pressure of just eight hours to transform the locations, and a big reveal at the end of the day when homeowners return to see their renovated yards.
Flip My Florida Yard is the brainchild of Crawford, who says it was when he was doing an episode on lawn makeovers for another of his TV series, How To Do Florida, that he realized how popular the topic was — and the scope that interest provides to encourage positive environmental action. 
"Everybody has something about their yard they want to fix," he says. "Everybody has this desire to have someone else come in and show them what to do … We see these major environmental issues going on around us that a lot of us have no control over, but we as Floridians can control our yards. We can be environmentalists right outside our front door. That's really what the show's about."
A central aim of the series is to show Florida homeowners how to conserve water, an issue that's becoming increasingly important as the state's population swells. Over the next four years, Florida is expected to gain an average of almost 310,000 people annually, "analogous to adding a city about the size of Orlando every year," say demographers. Between 2010 and 2070, it is estimated Florida will gain 15 million residents.
That growth is straining the state's water supply, with water demands anticipated to rise at least 100 percent by 2070. Sprawling development patterns and traditional landscaping, which is often dominated by water-guzzling varieties of turfgrass, contribute to much of that demand. 
That's where Flip My Florida Yard comes in.
The landscaping methods used on the show were developed by the University of Florida's Florida-Friendly Landscaping Program, in partnership with the Florida Department of Environmental Protection. They emphasize planting mostly native shrubs and grasses, which tend to require less water and less fertilizer, replacing portions of turfgrass with shrubbery beds, and installing water-efficient irrigation systems.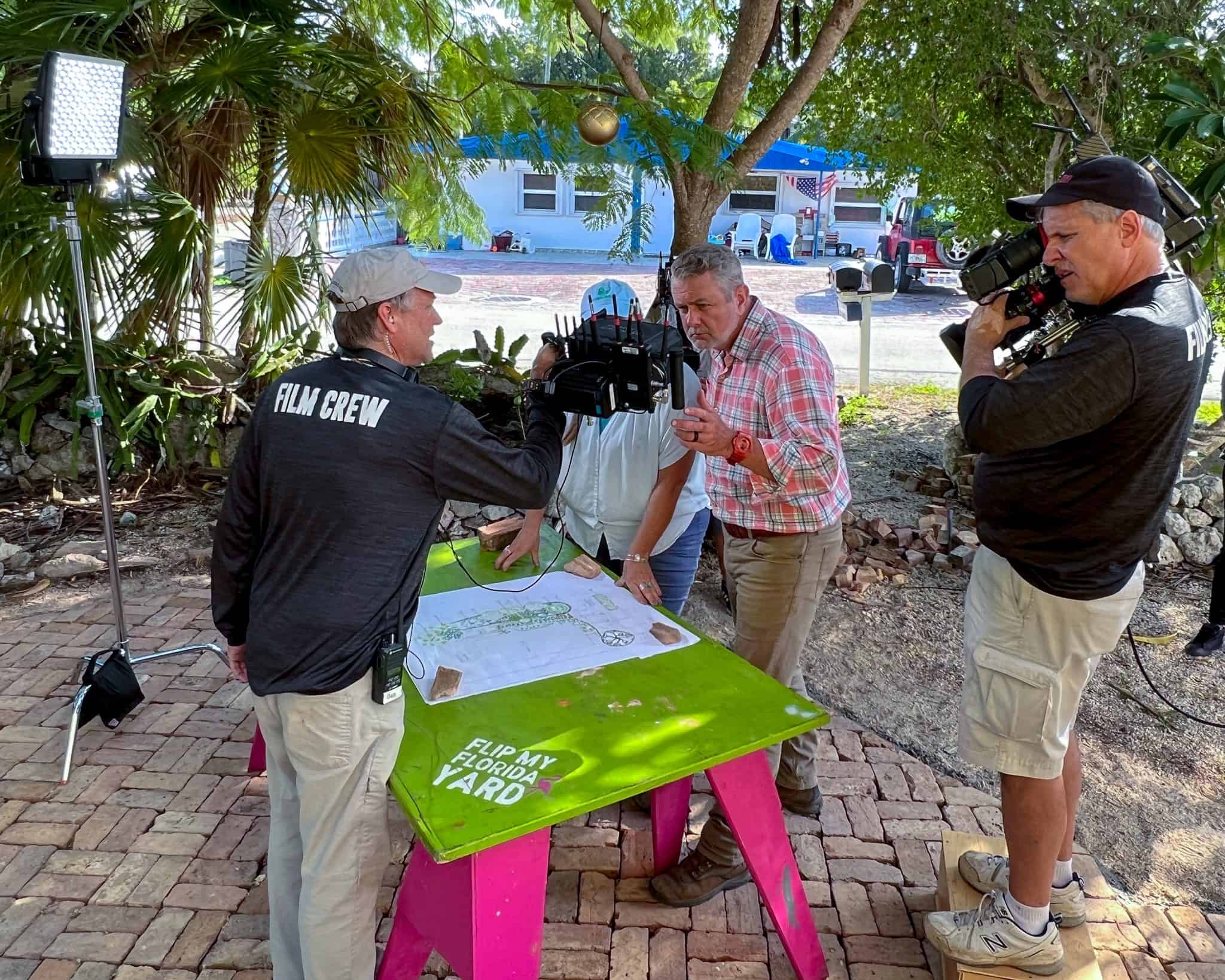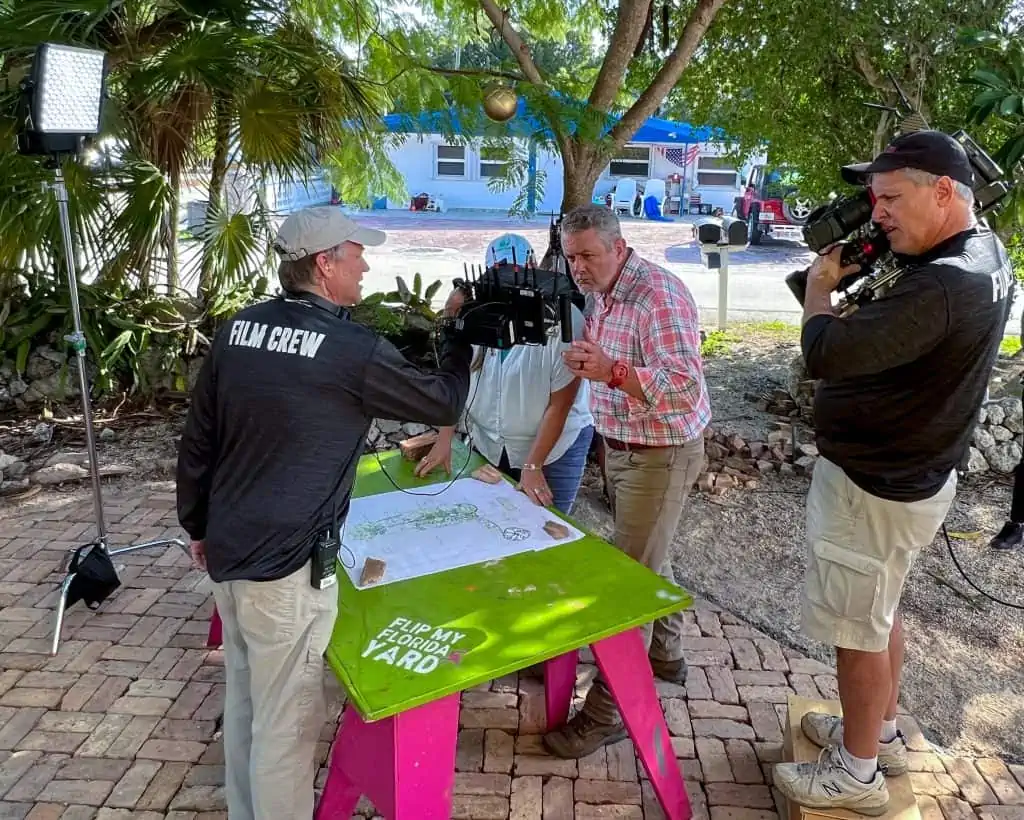 A recent study from the University of Florida found that "Florida-friendly" landscapes conserve 70 percent more water than traditional landscapes in their first year, and more than 80 percent over three subsequent years. That can mean substantial savings for homeowners on their water bills.
And they don't have to devote extra time to caring for their yards, according to Tom Wichman, assistant director of the Florida-Friendly Landscaping Program, who says the study also found that mowing traditional landscapes and hand-weeding Florida-friendly ones took about the same time. Over the longer-term, he added, the latter should actually take less time given that more mature plants will shade out the area beneath, reducing the volume of weeds.
Ultimately, the point of Flip My Florida Yard is to show homeowners how simple it can be to create and maintain a Florida-friendly lawn. 
"People are a little scared because they just don't know where to begin," says Wichman. "But it doesn't have to be a huge project and it doesn't have to be all at once."
Every episode brings in an agent from the local Extension office, which offers free resources and advice to homeowners on caring for Florida-friendly lawns. The statewide Extension program, run by the University of Florida's Institute of Food and Agricultural Sciences, is "the best-kept secret out there," according to Wichman, who says too few people know that it exists.
The show is helping to change that. While it's hard to pinpoint exactly how much impact Flip My Florida Yard is having relative to simultaneous awareness-raising efforts taking place, the Extension program has seen a significant uptick in traffic to its websites and other online resources since it began airing, and increased engagement with Extension agents around the state. 
Flip My Florida Yard will gain a wider audience in its next season, which will premiere on PBS. The idea, says Crawford, is to return to some of the flipped yards to see how they've developed. He hopes allowing viewers to see how Florida-friendly lawns look over time will start to change entrenched ideas of what "good landscaping" means.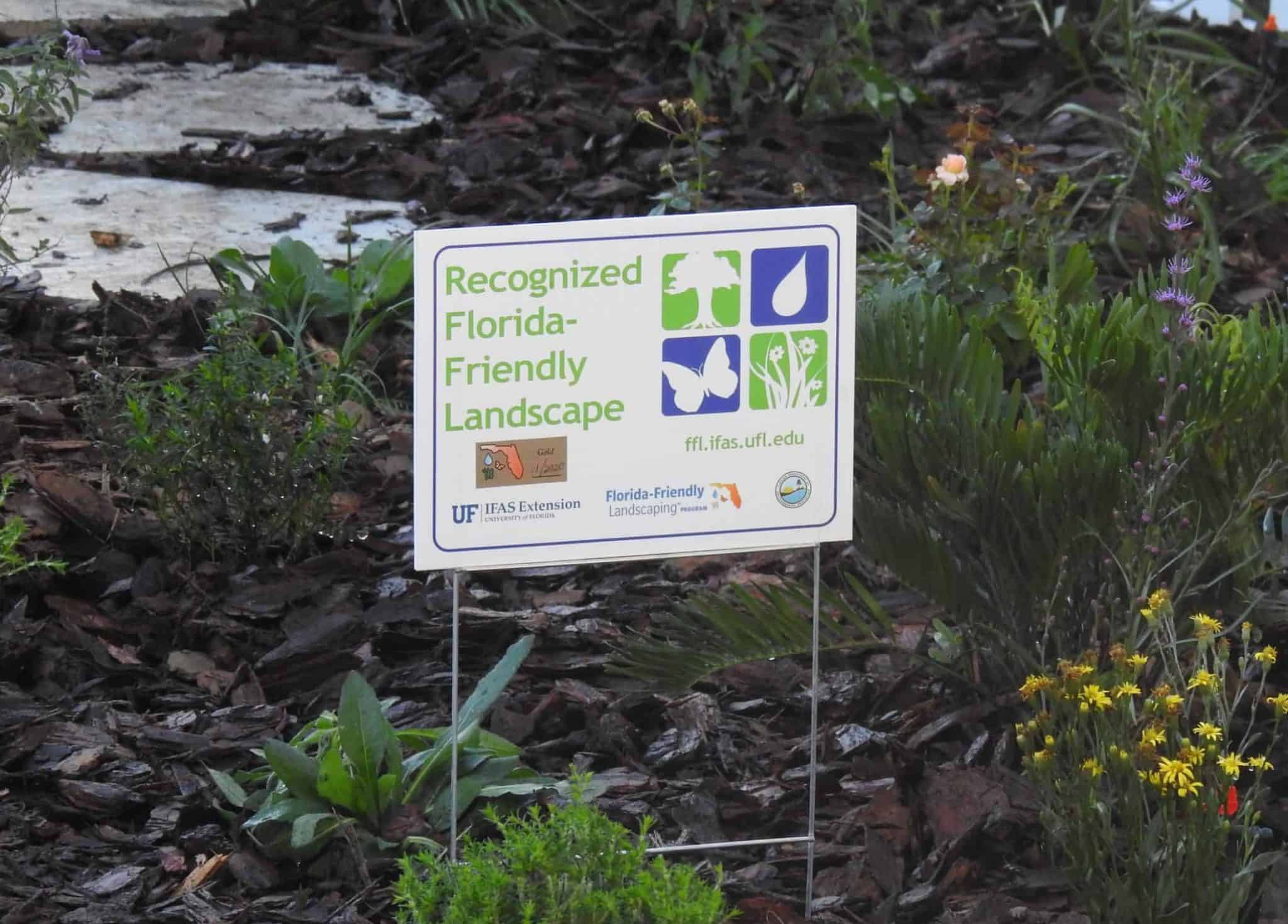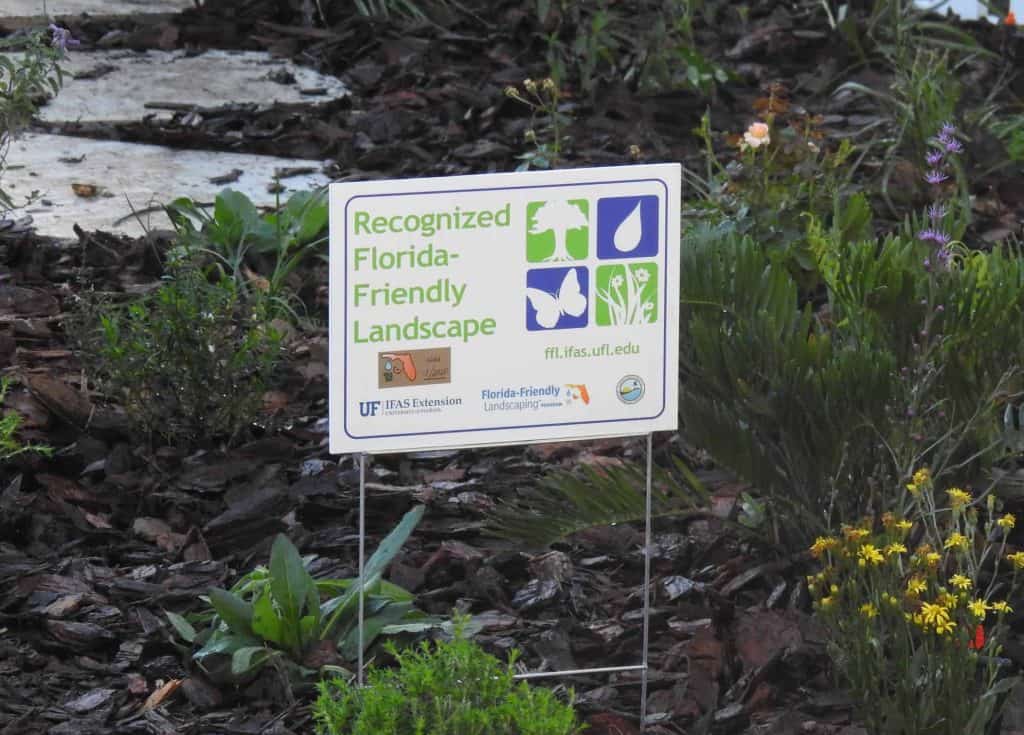 "We have a standard in our mind that I call the pig-and-parsley standard," he says. "You have the house, which is the pig, and then you have the parsley, which is the hedge that goes around the house. Everything else is green grass. In our mind, that's good landscaping." 
A Florida-friendly yard, on the other hand, features much more plant variety, which looks more aesthetically pleasing and has the added benefit of cooling and filtering pollutants from the air, improving soil quality and attracting pollinators.
"The goal here is to recapture and reestablish some of the biodiversity we've lost in our yards," says Crawford. "When you have all that grass and just that shrubbery against the house, what you've lost is a lot of what was there before that house."
Whether they're actively thinking about biodiversity or not, Florida homeowners tend to be very enthusiastic about plants that attract butterflies, birds and bees to their yards, according to Dr. Laura Warner, a behavioral scientist at the University of Florida who studies sustainable landscape practices.
They are also very willing to purchase low-water-consuming plants, one study showed. The same study also found that, when it comes to water conservation, Florida residents are most interested in learning about the issue as it relates to their own gardens and lawns — and least interested in larger-scale conservation efforts like watershed restoration and management. That's because people tend to feel less motivated about issues that seem more abstract to them, says Warner. 
"You really have a personal relationship with what happens in your yard," she says. "You may enjoy the wildlife that comes there, you may enjoy the flowers, the different amenities that the landscape can offer you. As ideas get more removed from us, we feel less of a connection."
But Flip My Florida Yard is not about forcing that connection. The series is about showing people how to be responsible stewards of the piece of land that's right in front of them, whether it's five acres or five square feet, says Crawford.
"When you connect with your yard, you connect with nature," he says. "There's something that happens there from a quality of life [perspective], from a mental perspective, that's hard to quantify. And that's the big change we're seeing. We're seeing the environmental impact of that yard, less water, fewer chemicals, but there's also a life impact that it's having on a family. To me, that's really, really cool."