Early this October about 13,000 people descended onto a poplar casino resort owned by The Blue Lake Rancheria Tribe in Northern California. But the people arriving didn't come to gamble or play golf — they were there to access the essential ingredient of modern civilization: electricity. As wildfires raged throughout the state, more than a million people on evacuation alert also had to contend with planned blackouts meant to prevent additional fires sparked by downed power lines.
The Rancheria had recently installed their own small-scale electrical supply grid using solar panels and Tesla batteries to lower emissions and make their community more resilient to disruptions. So when the lights went out across Humboldt County, the Rancheria's green "microgrid" was one of the only places with electricity. The tribe opened their doors to a whopping ten percent of the entire county's population, who were able to charge electric vehicles, access the internet and buy much-needed ice to prevent food from spoiling. People lined up for 30 minutes to buy gasoline from the Blue Lake gas station. Kids warmed up from the chilly fall temperatures and found light to do homework.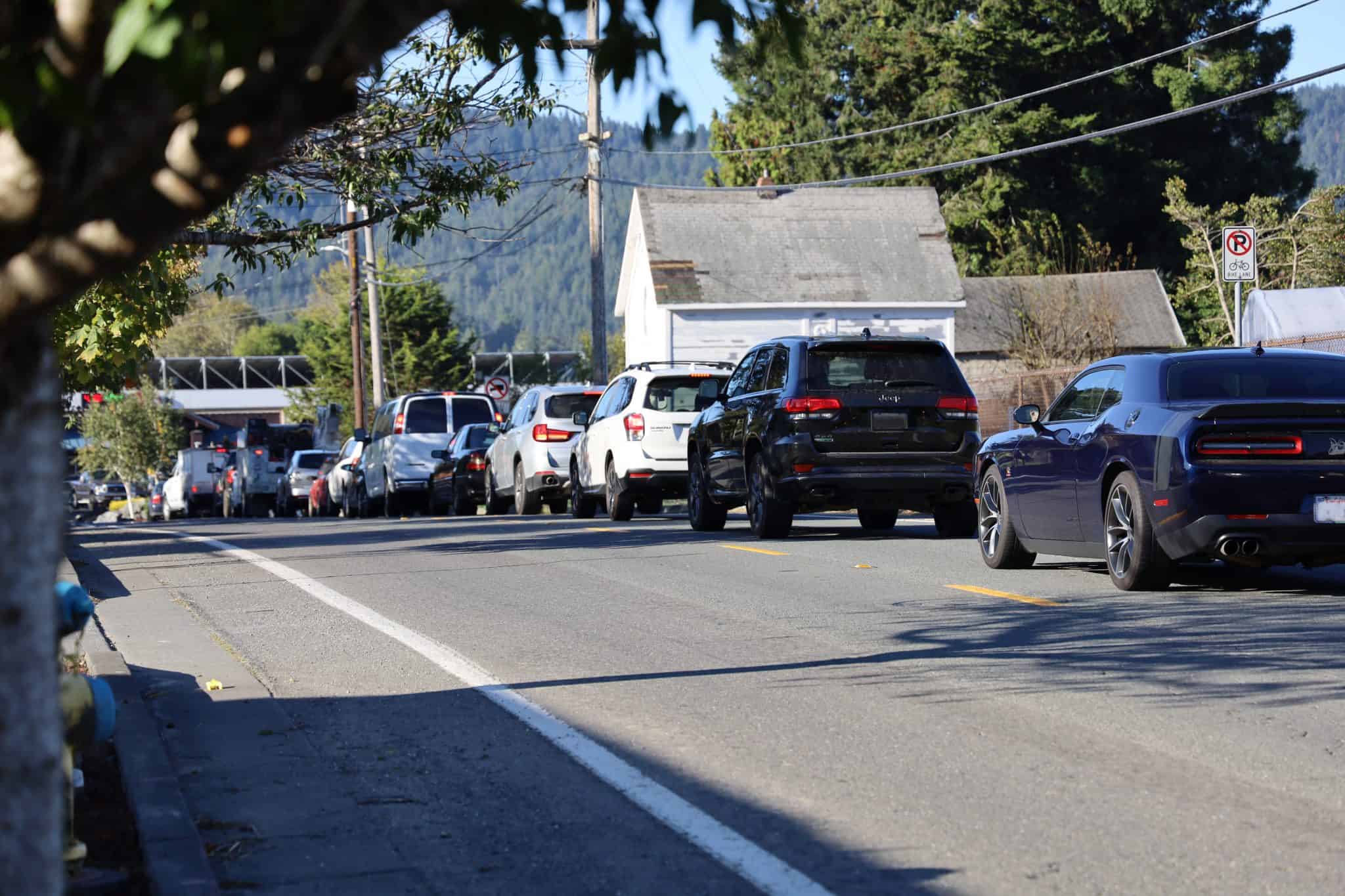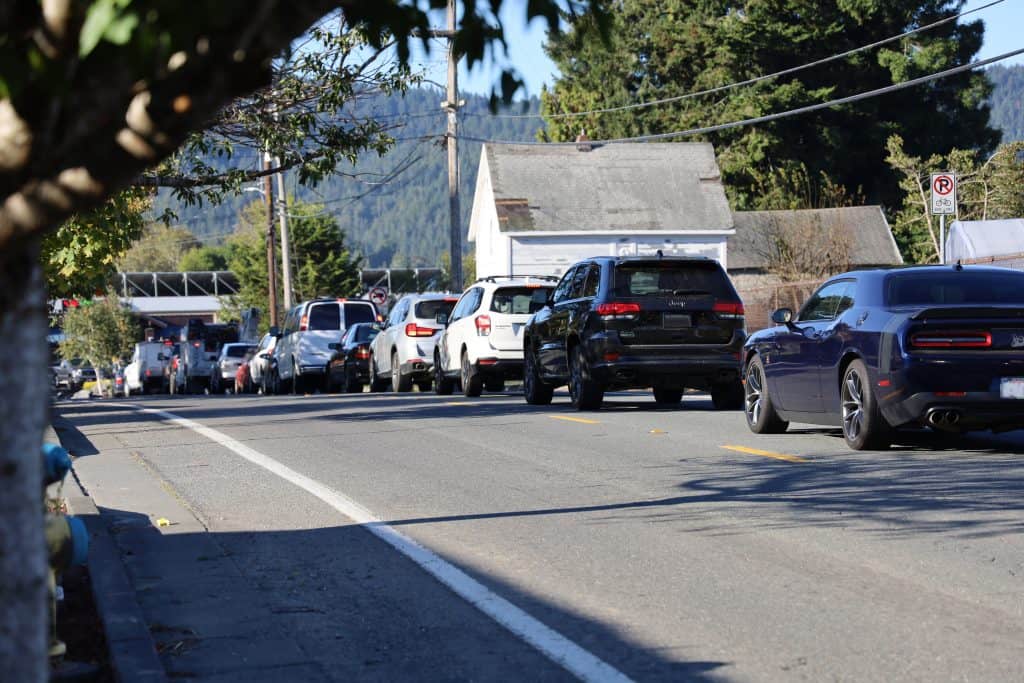 The Rancheria also gave the local newspaper a temporary home in a conference room and even set aside several rooms for people in need of electricity to operate medical equipment — an act that was later credited for saving at least four lives. They provided emergency fuel for a nearby municipal water system and a fish hatchery.
After years of planning and hard work, the people behind this ambitious project enjoyed a hectic moment of satisfaction. "I was really grateful we were able to help," said Jana Ganion, Sustainability and Government Affairs Director for the Blue Lake Rancheria. "We started designing this system on a whiteboard. Then to see it work well in practice when so many people needed it was wonderful."
There is an elegance to the story of the Blue Lake Rancheria saving the day for Humboldt County. As we move into a climate-altered world, there is often a debate between whether to devote resources to mitigation, or to adaptation. Should we prioritize lowering emissions, or focus instead on building systems that can withstand extreme conditions? Micro-grids do both. As seen this year at the Rancheria, small-scale energy supply systems able to unplug from the conventional electrical grid can provide crucial areas of resilience when disaster strikes. And the cheapest sources of energy for such microgrids are also the cleanest. Plunging prices for solar panels, wind turbines and battery storage mean that these systems are already at or below the cost of new fossil fuel energy sources.
For decades, microgrids have been a thing of the future — a distant hope that would provide electricity access to small communities, add resilience to the existing grid and make us more nimble in transitioning to green energy technology. But the story of the Blue Lake Rancheria taught America something big: the future might be now. 
From necessity, a green new era?
It's only recently that batteries and renewables have become able to compete economically with conventional electrical grids, which in the past have also been so been so reliable there was little reason to invest in alternatives.  
However, our expansive electrical distribution networks are increasingly at risk. As extreme events become more common, having transmission lines strung on poles and towers for hundreds of miles between centralized power plants and your home becomes vulnerable to costly outages that can take weeks to repair. 
See the broken hook PG&E says caused the deadly Camp Fire in Paradise, California https://t.co/zRa38rknqr

— Fresno Bee (@FresnoBee) December 6, 2019
In the case of California's extreme wildfire risk, even keeping the power on during fire season was risking sparking new blazes. The blackout that the Rancheria rescued Humboldt County from happened because California's utility companies, including Pacific Gas and Electric Company (PG&E), shut off electricity for over two million people to avoid causing transmission line-related fires. Why? Because it was their electrical lines that were found to have ignited some of the worst wildfires in California's history, including the horrific Camp Fire that claimed more than 80 lives. Just this week, images emerged of the damaged PG+E hook that caused the blaze. PG&E was forced to file for bankruptcy this year, in part due to liability for fires from the downed power lines in 2017 and 2018 that caused billions of dollars in damages.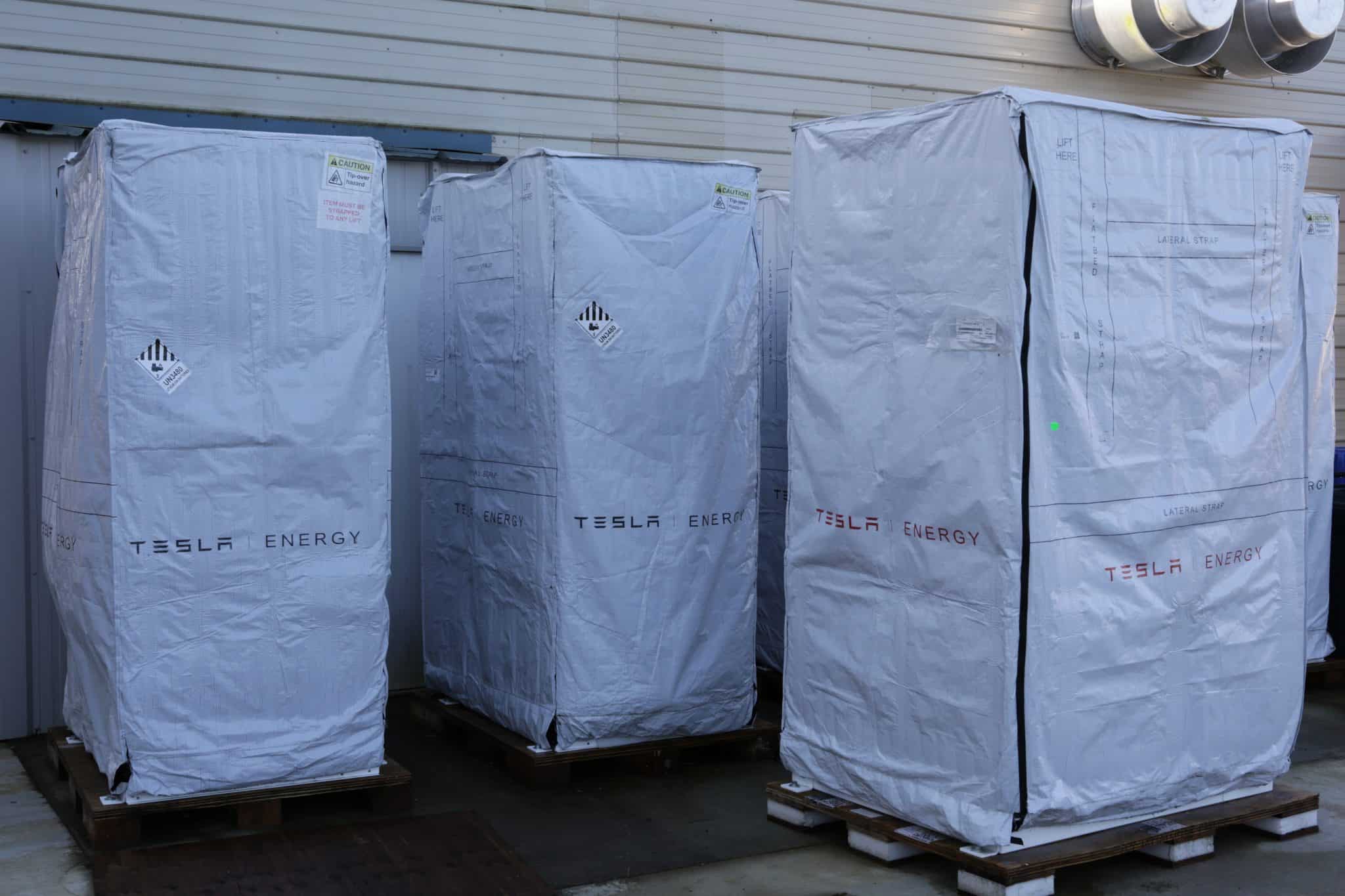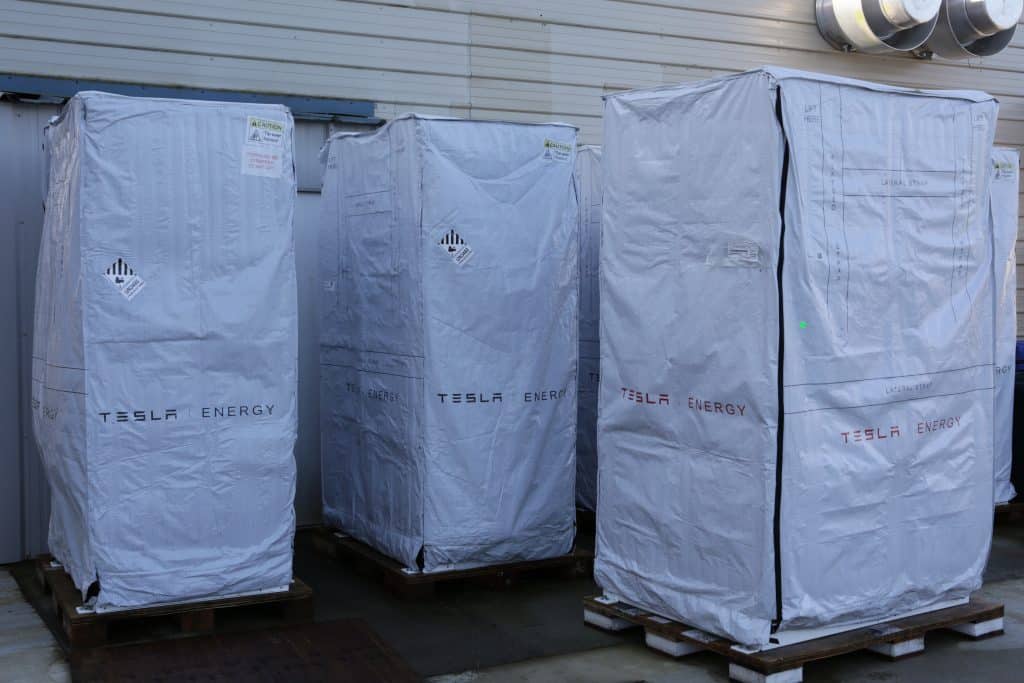 As costs fall for renewables and batteries, and conventional grid systems become more vulnerable, microgrids may become a cheaper and safer way to supply and distribute electricity.
Out of the box
The Blue Lake Rancheria's resort is on a 76-acre reservation in a remote area of Northern California, behind the so-called "Redwood Curtain." Besides the regular threat of wildfires, the tribal leadership of the Wiyot people worried that an earthquake or other natural disaster could cut off the power supply for the community and 102-room hotel facility for days or weeks.
They worked quickly. It was only 2017 when the Tribe started work on a custom-built independent grid using $5 million of research and development funding from the California Energy Commission with support from the Schatz Energy Research Center at Humboldt University. Today their system has 500 KW of solar capacity and a 2,000 kWh Tesla battery bank, backed up with a 1,000 KW diesel generator. Another 500 KW of solar generation is planned to come online by next spring which, added to the already-installed solar panels, would generate enough energy to power for about 200 homes. It also includes a biodiesel facility to convert cooking oil from their commercial kitchen into fuel for their public transit buses.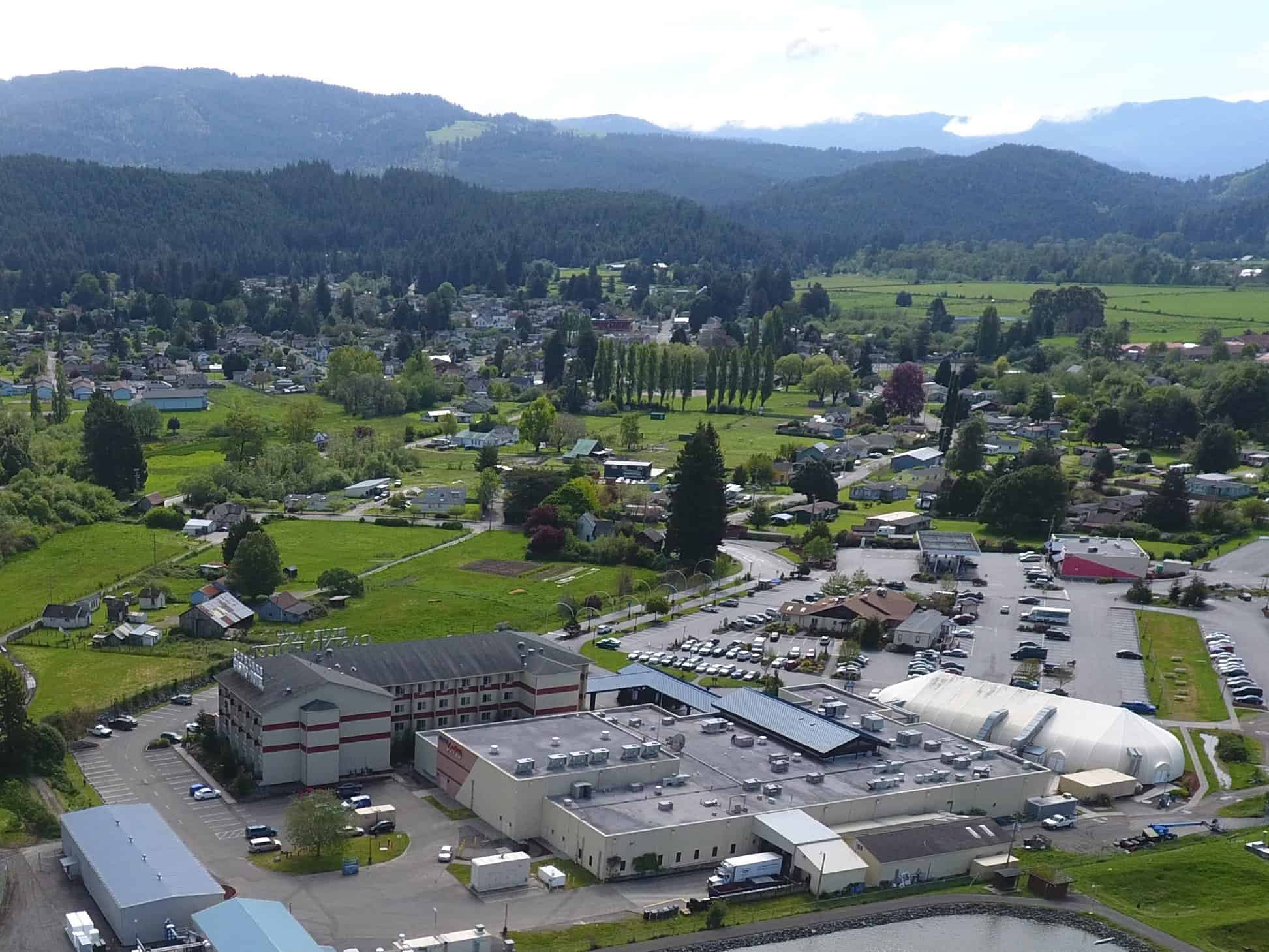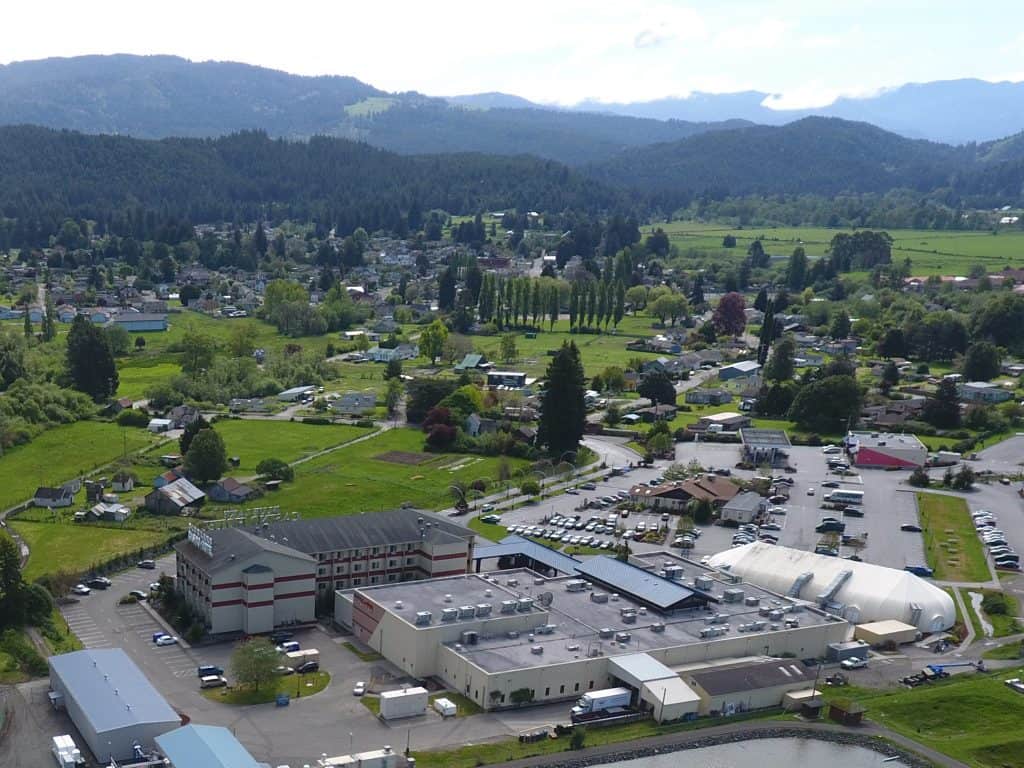 Like any other grid, electrical generation must equal what is being used or stored at any given instant. A complex control system maintains constant balance between power use and demand, and communicates with the local PG&E grid. The microgrid is hooked into PG&E's grid so it can access additional power if needed on cloudy days. On sunny days, excess solar energy generated by the Rancheria can also be sold to PG&E to lower peak electricity demand elsewhere on their grid and avoid having to bring online non-renewable sources such as gas fired generating plants.
But in the event of an emergency, the Rancheria can disconnect from PG&E and provide their own power for potentially months, backed up by their own generators that allow the grid to function at night or on cloudy days when solar power isn't available. Besides peace of mind, the microgrid provides about 40 percent renewable power to the community, reduces energy costs by a quarter and saves about 175 tonnes of CO2 emissions every year — equivalent to taking about forty vehicles off the road. This might sound like small potatoes, but is actually a huge step toward proving what is possible: the Blue Lake Rancheria aims to make their reservation completely carbon neutral by 2030 and was named a Climate Action Champion by the Whitehouse in 2016, and Project of the Year by Powergrid International. 
On top of that, many Native communities in America still lack reliable (or any) access to electricity. Not only has the Blue Lake Rancheria Tribe provided that access to their community — they've provided it green. The tribal leadership at the Blue Lake Rancheria is now helping other California Native reserves achieve reliable energy independence and lower emissions. Partnering with the Native American Environmental Protection Coalition and GRID Alternatives, an organization dedicated to increasing access for lower income people to renewable technologies, they are sharing their knowledge on existing funding programs to install electric vehicle charging stations and clean power capacity. This $5 million outreach program is funded from a $2 billion settlement between California regulators and VW after the carmaker was successfully sued for cheating on emissions testing, illustrating how litigation can help fund the transition to a greener future. 
The lessons learned by The Schatz Energy Research Center (SERC) when designing the Blue Lake Rancheria are also now being scaled up for a larger microgrid to power the nearby Humboldt County airport and US Coast Guard Air Station. The Redwood Coast Airport Microgrid will be an amped up version of the Rancheria system, including 8,000 KWh of battery storage and 2,300 KW of solar panels covering nine acres — the largest in Humboldt County. The installation is scheduled to come online next year.
The airport microgrid is also pioneering much-needed policy innovations to better mesh microgrids with existing utility companies. The system will manage and supply several user accounts and sell excess power the microgrids produce into the wholesale market for it to be used by the conventional grid, providing the grid with an increasing supply of energy produced from green, renewable sources. The airport microgrid operators are currently proposing innovative new tariff tools to recover capital costs, compensate start-up funders, and manage billing in the event the grid goes into island mode during a power disruption.
Researchers at the SERC hope these customized pilot projects can become standardized and more quickly deployed elsewhere. For example, they are currently working on a design that would suit the 12,000 gas stations and convenience stores within California. Many of these businesses share similar designs and energy needs, so creating an "out of the box" microgrid package for them has great potential to deploy money- and emissions-saving solar and battery storage across the state — and make sure Californians can pump gas during times of emergency.
A phoenix from the ashes?
One would hope that utilities like PG&E would support innovations like this, but there are bottom line reasons for them not to. PG&E and the other nine largest utility companies in the US are all privately owned, providing power to more than 35 million Americans. Shareholders of such investor-owned companies might have reason to favor keeping customers dependent on existing power supply models. While staff at the Rancheria report good experiences working with PG&E, some stakeholders are not so sure. 
Bernadette Del Chiaro, executive director of the California Solar and Storage Association told Wired Magazine "The sad thing is the utilities just have a stranglehold on policymaking and regulation making. They absolutely are giant barriers to people being able to even just do the simple self-generation."   
Ganion, however, is more hopeful when it comes to the role that utilities can play in scaling up distributed energy systems. "If you look at where the big expertise and capacity lies for building microgrids and connecting them to existing systems, it is within regional utilities." She sees a future where large energy players would design and deploy distributed energy networks as an add-on to their current business model. She also hopes California will set up a microgrid center of excellence so communities or institutions interested in building resilience and renewables will have access to one-stop experts in the field.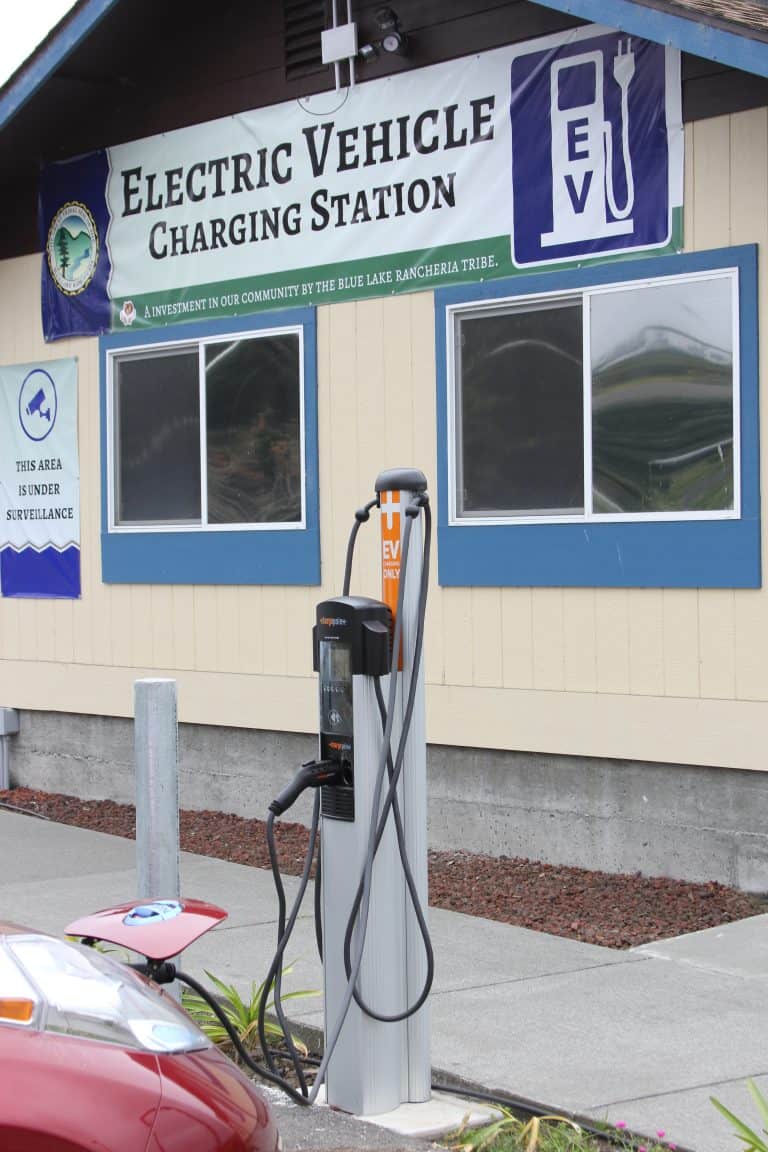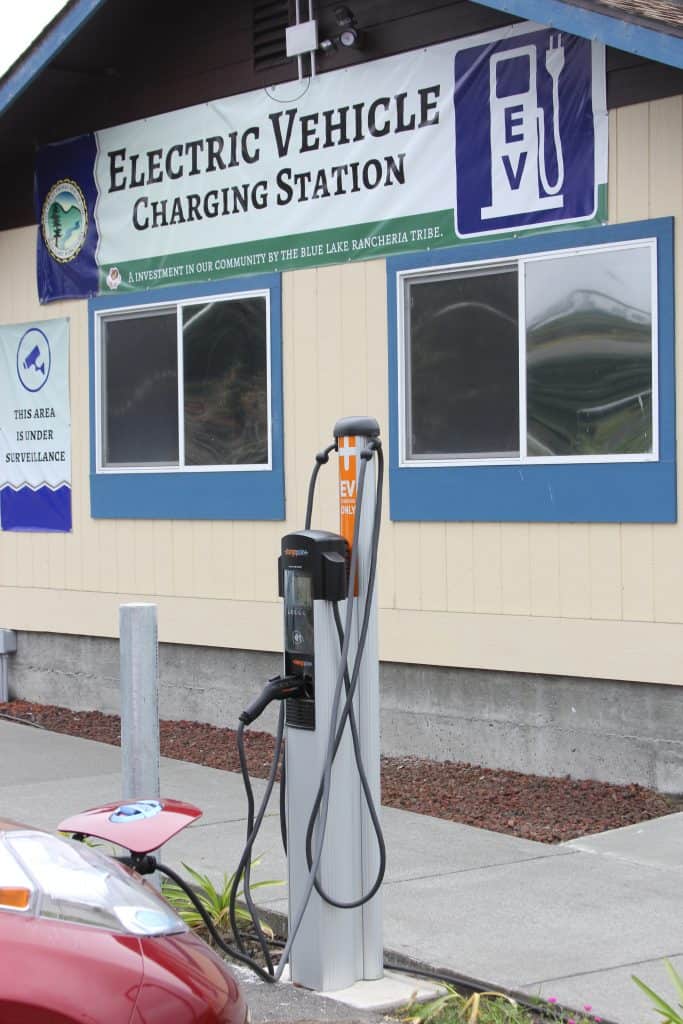 Utility companies and local governments throughout the world have good reason to invest in distributed energy systems. A study from 2012 found that weather-related damage to the electrical grid cost the US economy up to $55 billion each year.  A 2019 report from Mckinsey and Company predicted that costs to utility companies from extreme weather could climb another 23 percent by 2050. The vast resources of established energy companies would be a great asset in scaling up future microgrid installations. Native American groups are also taking a leadership role in this transformation. The Department of Energy recently announced $39 million in funding for six new renewable energy grid systems in three states. Kevin Frost, Director of the Office of Indian Energy told Microgrid Knowledge, "Combined, these projects add up to over 13 MW of installed generation that will impact over 900 tribal buildings, with… annual savings of approximately $7.5 million — significant investments that will yield tangible results to improve the quality of life for these communities."
In California, the future is already looking different than the past. With their looming bankruptcy, PG&E might well be taken over by the California government, perhaps creating new opportunities to overhaul outdated regulations that have hindered small scale renewables. Regardless of who ends up owning the wires, the way we deliver electricity in coming years will need to be different. According to Adam Browning, executive director at San Francisco-based Vote Solar, "When I look at the root cause of fires sparked by transmission lines, I don't see solutions out there other than distributed generation."
Perhaps from the ashes of California's latest fire season will rise fresh possibilities for a greener and more resilient energy future.