Across New York City, delivery drivers are a ubiquitous sight: congregating outside big restaurant chains waiting to collect orders, zooming through the city streets with orders in tow. "The most chaotic time for deliveries is easily during lunch time," says Elijah Williams, who delivers food for both Uber and DoorDash. "I've had up to four orders at one time." 
Mayor Eric Adams recently announced a major change that will deeply impact busy workers like Williams: app-based delivery workers will be paid $17.96 an hour starting July 12th — and nearly $20 an hour by 2025 — marking the nation's first minimum pay for such workers.
"Our delivery workers have consistently delivered for us — now, we are delivering for them," he said. "They should not be delivering food to your household, if they can't put food on the plate in their household."
Mayor Adams made the announcement at City Hall, surrounded by delivery workers as well as members of the nonprofit organizations, Workers Justice Project (WJP) and Los Deliveristas Unidos.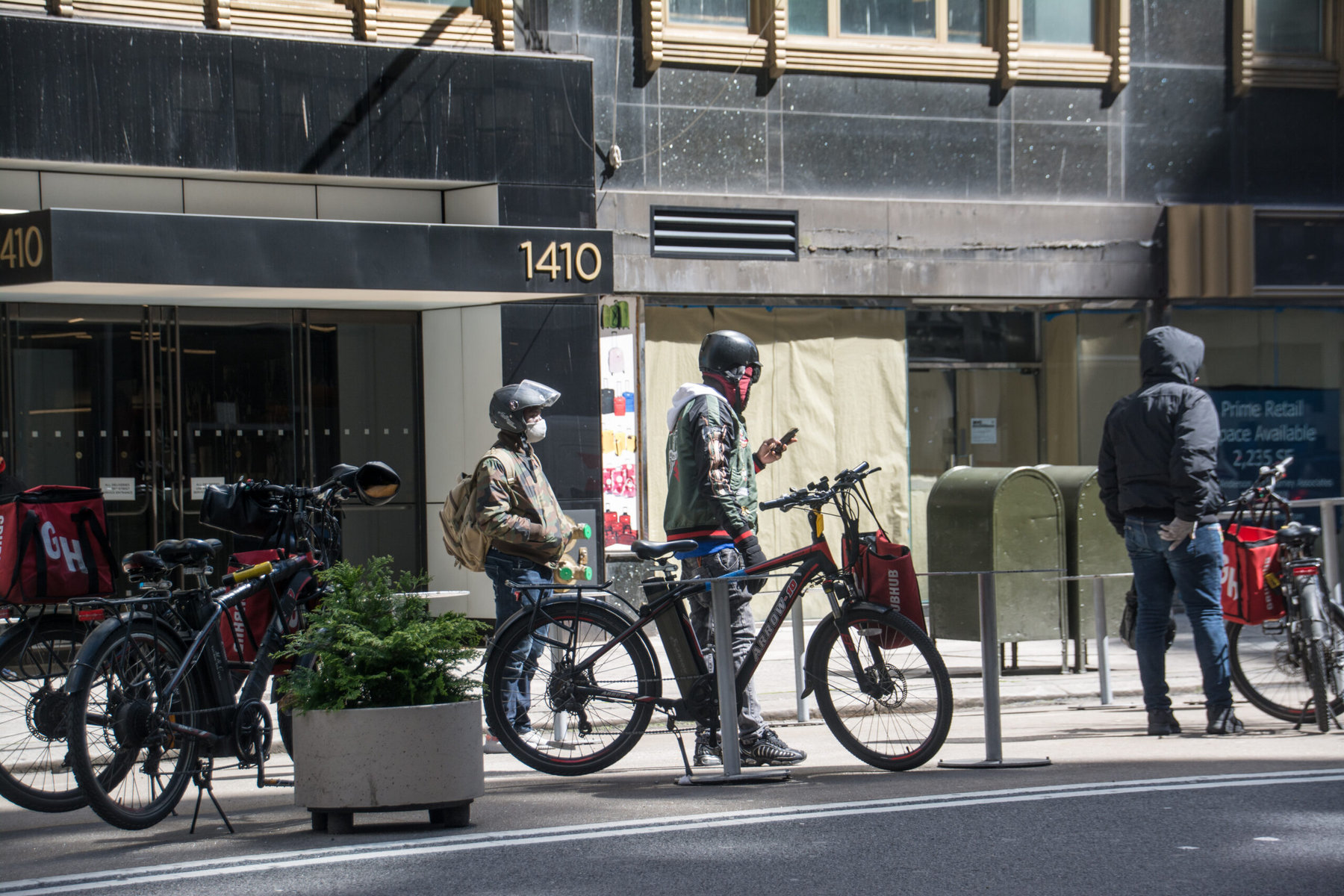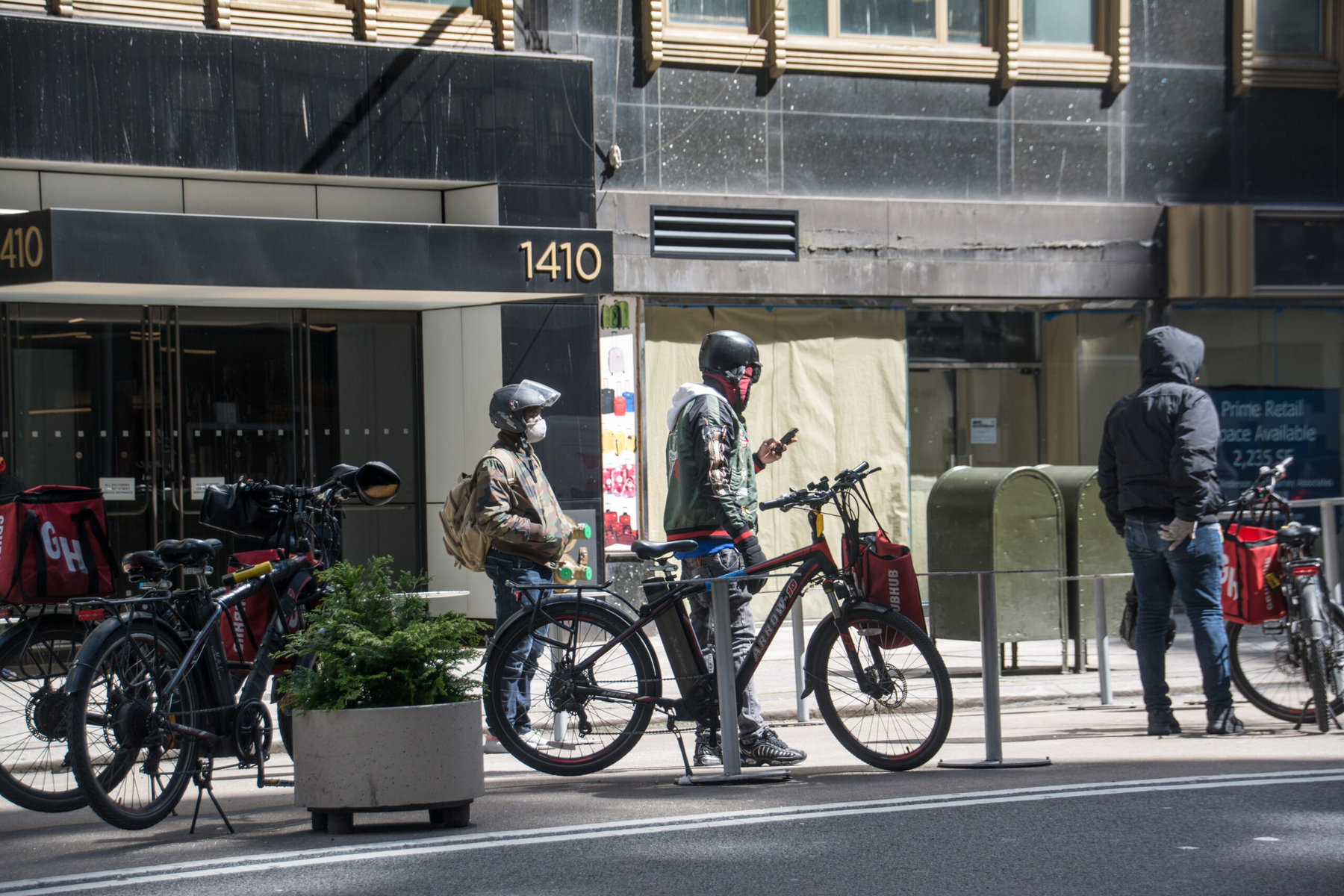 Ligia Guallpa, executive director of WJP, expressed her excitement and gratitude.
"This first of its kind minimum pay rate will uplift working and immigrant families," said Guallpa alongside Gustavo Ajche of Los Deliveristas Unidos. "[It will] ensure that workers who keep New Yorkers fed, are able to keep also their families fed too."
WJP was founded in 2010, and coordinates numerous worker-led programs, including Los Deliveristas Unidos, that aim to improve conditions for low-wage immigrant workers across the five boroughs.
The current minimum wage in New York is $15 an hour. On average, service workers are paid $7.09 an hour, excluding tips. The new wage is in keeping with a law passed by the City Council in 2021, which requires the Department of Consumer and Worker Protection to set a standard minimum rate for delivery workers.
App-based delivery workers are classified as "independent contractors," which means they're not entitled to the standard minimum wage that applies to salaried employees' pay. Instead, delivery workers who work for the big food delivery services, like Uber Eats and Relay, are entitled to just $2.13 an hour before tips — a so-called "tipped sub-minimum wage."
Research has shown that getting rid of tipped sub-minimum wages benefits not just the workers getting the raise, but the economy as a whole. A 2021 analysis found that states without a tipped sub-minimum wage saw 29 percent growth in their leisure and hospitality sectors, compared to just six percent in states that used the federal tipped sub-minimum wage of $2.13.
The 2021 Census reported that about 17 percent of New Yorkers live in poverty. While upping the minimum wage would generally increase the earnings of low-wage workers, it could also cause some to lose their jobs if companies refuse to comply with the new mandate.
Crushed by negative news?
Sign up for the Reasons to be Cheerful newsletter.
Delivery apps like Uber Eats, DoorDash and Postmates will be required to submit records to the city proving their compliance with the law. The apps have pushed back against this measure: Uber called the city "dishonest," while DoorDash threatened to take legal action.
But for many of the workers who face hostile roads and unpredictable weather conditions to get New Yorkers their ordered goods, this is a life-changing development.
"This is my full-time job. I get up every day and do this," says delivery driver Justin Martinez outside the Chick-Fil-A in Washington Heights. 
Martinez, 30, is originally from the Dominican Republic. His commitment to completing deliveries, he explains, is fueled by his love for his family.
"This is my way to contribute. I go out, 9, 10 hours a day, do deliveries, and then I can come home," he says. Martinez first started driving for Uber in 2019 before transitioning to delivering food for Uber Eats and other apps in 2021. He's excited for the pay wage increase: "Maybe now, I only [have to] go out for 6 hours."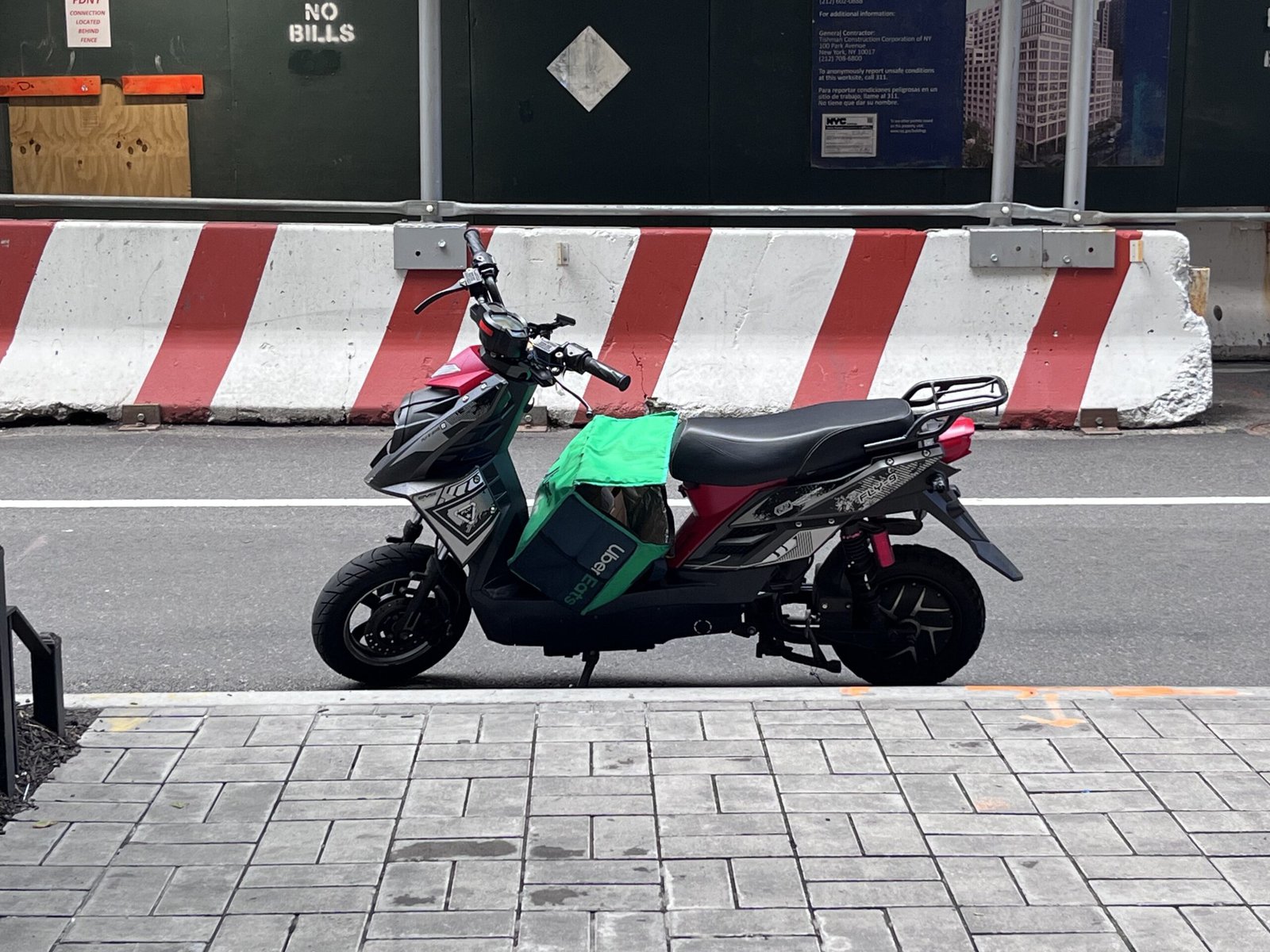 "I had to figure out something fast, for my kids," says Jose Guiterrez, a delivery worker from Texas, when explaining how he got started using the apps. "I was working in no time, but I wasn't making much."
Guiterrez, his wife, and their three daughters moved from El Paso, Texas to the Bronx at the start of the Covid-19 pandemic in 2020. He considers Mayor Adams' announcement a victory for workers such as himself.
"Before, we couldn't rely on what I was making doing deliveries alone. Sometimes it was good, most times it wasn't so good. Now this is going to give my family some stability," says Guiterrez. 
Mary Lozada, 55, a longtime resident of the East Bronx, has two sons and a grandson that deliver for various food apps. According to her, most of their earnings go towards bike and scooter rentals.
"This new amount could be a step in the right direction towards paying essential workers what they're worth," she says. "A livable wage."