Less than a month before the 2019 New York state general election, political candidates across Monroe County gathered at the local Islamic center. They were there to discuss issues that members of the Muslim community had expressed concerns about — issues like education, the county's racial divide and hateful rhetoric.  
"Right after [the candidates] finished, these people who attend go up to them, ask questions and tell them their opinions," said Tabassam Javed, president of the Islamic Center of Rochester. "These are things we have been doing for a long time." The forum has been held since before 2016, and has featured congressional, district attorney and city council candidates, with Democratic and Republican political hopefuls alike.
Javed believes that, in general, members of the Islamic Center of Rochester are politically active, aided by the forum and other events held at the mosque and community center. But he also believes that for Muslim voices to be heard by politicians, voter turnout for the estimated 20,000 Muslims in the Rochester area — and the 3.45 million Muslims across the United States — needs to improve.
According to a 2017 study by the Institute for Social Policy and Understanding, only 61 percent of Muslims surveyed voted during the 2016 presidential election — a smaller share than any other faith group. Muslims were also the least likely group to be registered to vote, at 68 percent, compared with 89 to 93 percent for other religious groups.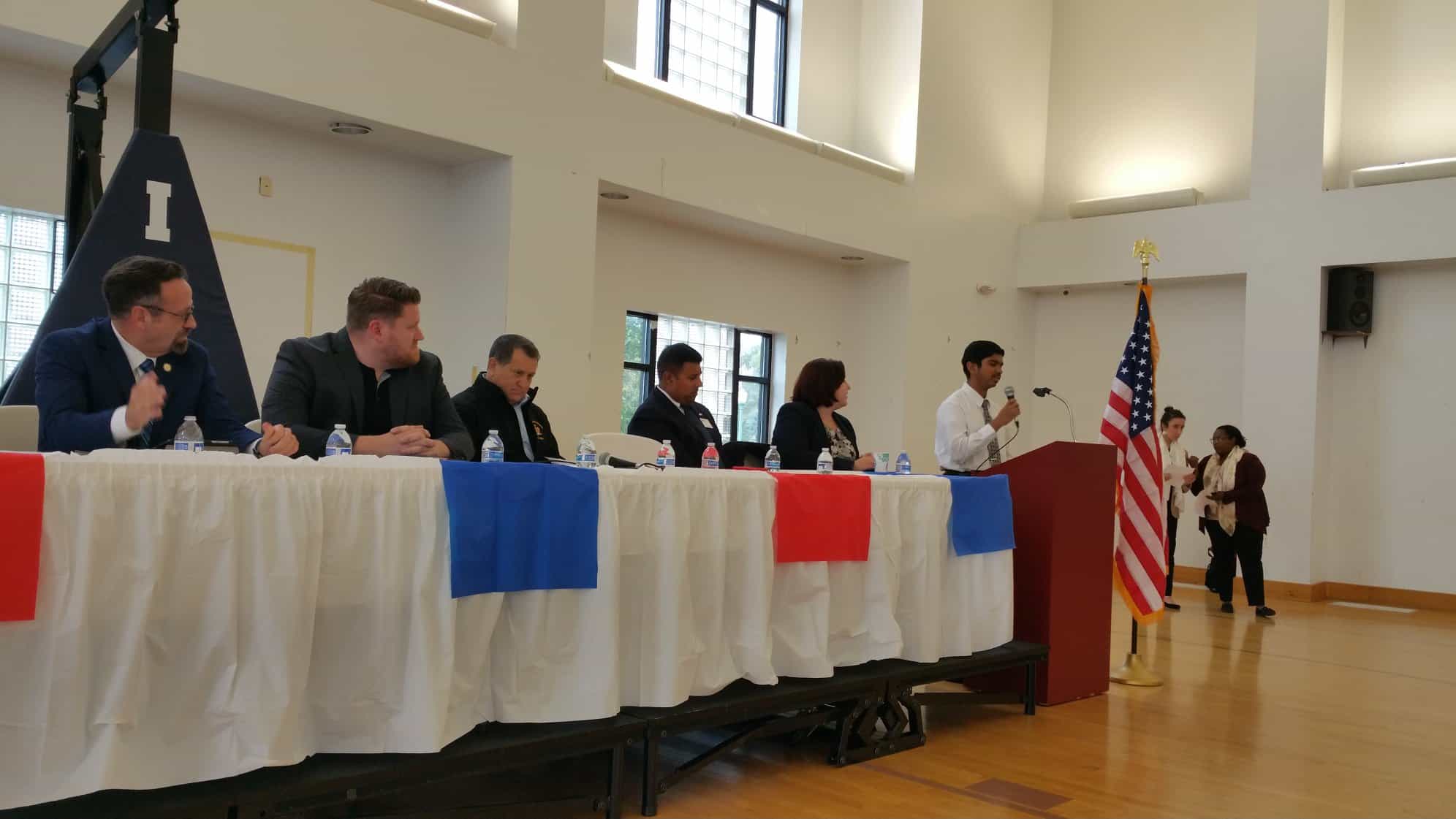 But the 2018 midterm elections appeared to show early signs of a change in this pattern, thanks, perhaps, to outreach efforts similar to those at Rochester's Islamic Center. In states with these outreach efforts, Muslim voter participation ticked up, raising hopes that get-out-the-vote efforts on local, regional and national levels are ensuring Muslim voters' concerns will be heard in November — and beyond.  
"If you don't vote, you're essentially staying silent and you're not expressing your viewpoints," said Jawwad Khan, an emergency medicine physician who grew up in Rochester's Muslim community. "Voting is a way for us to express our voice."
Turnout is power
The 2018 midterm election marked what Wa'el Alzayat, CEO of the organization Emgage, called an "incredible awakening of the Muslim American civic spirit." Emgage has been organizing campaigns to increase Muslim American political participation across five states since 2015, but 2018 felt like a tipping point. That year, more Muslim candidates ran for state or national office than any other election since 2001. Two of these candidates, Representatives Rashida Tlaib and Ilhan Omar, became the first Muslim women to serve in Congress.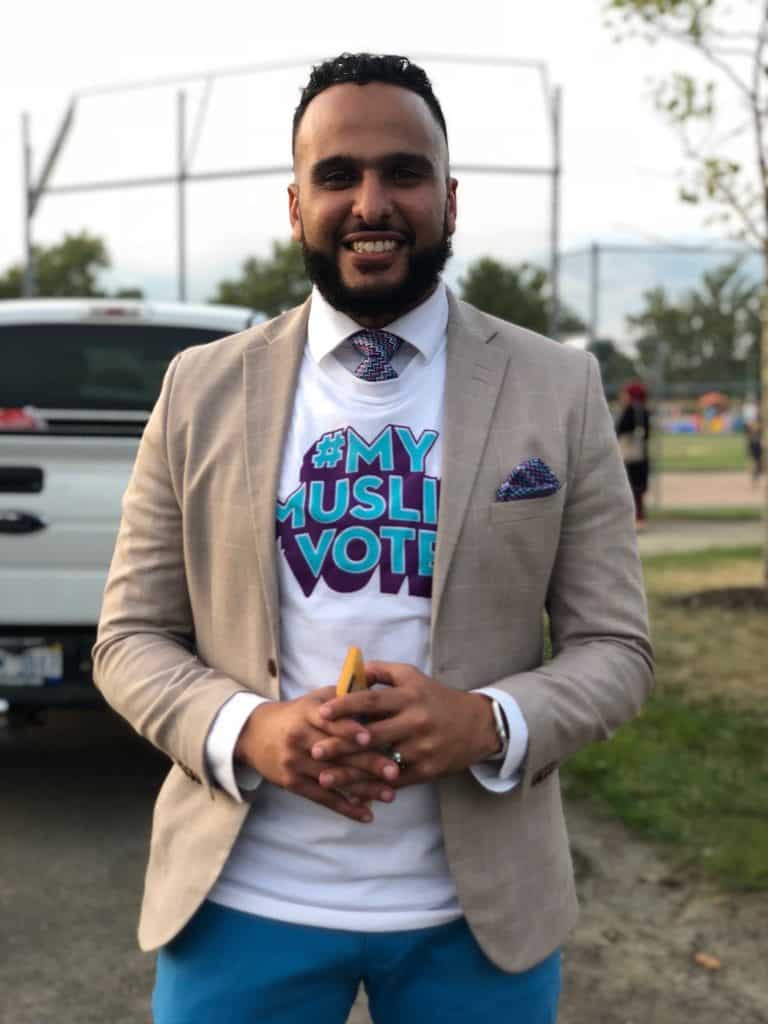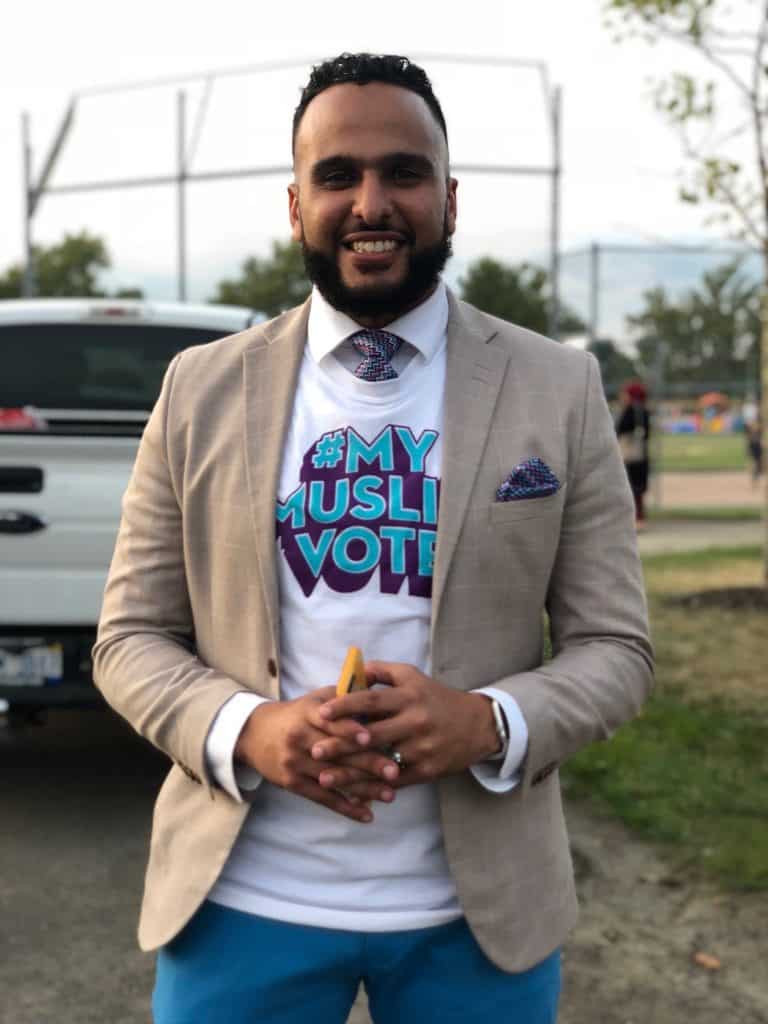 Emgage was a key player in getting out the Muslim vote that year. Volunteers and staff connected with 130,000 households in its largest get-out-the-vote effort ever. Emgage also contacted non-native English speakers to explain the voting process in their native languages. "We provide virtual phone banking opportunities for people to call fellow Muslims and have conversations in their language on the process of registering to vote, but also the process of maybe filling out an absentee ballot," says Mohamed Gula, Emgage's national organizing director. In five states where Emgage focused its get-out-the-vote campaign, Muslim voter turnout rose by 25 percentage points compared to 2014.
The Islamic Center of Rochester has organized similar voter registration drives. Javed explaines that, in Rochester, the Muslim community is lingustically and culturally diverse. During their events, he would often hear ten or more languages being spoken. "We had a Somali person who is one of our employees," he says. "He helped on the voter registration drive, because he could, in Somali language, talk to those Somali people who would not be registered."
Crushed by negative news?
Sign up for the Reasons to be Cheerful newsletter.
Gula Believes that increasing the number of polling sites at mosques may also help foster political participation. Historically, polling locations have rarely been located at mosques, even in areas with large Muslim populations, like New York City. So members of Emgage's Michigan and Texas branches worked with city officials to create these polling sites. For Gula, seeing Muslims so involved in politics is a reward that's been a long time coming. "Growing up, I never saw any candidates that looked like me, sounded like me, or even shared my name," he says. "It does inspire you to feel like there is a pathway for you to also get there." 
Face to face
Like the Islamic Center of Rochester, Emgage has organized events that allow Muslim voters to talk with political candidates face to face. It organized ten of these forums in 2018, and continues to hold them virtually during the pandemic. 
In addition to meeting with candidates, Gula believes that fostering interaction with elected officials is critical to increasing political involvement. Emgage has done this by arranging town hall meetings, such as a recent virtual event in which congressional representatives answered questions about applying for unemployment and Paycheck Protection Program loans. 
In the past, town hall meetings have allowed Muslim voters to discuss concerns with politicians. "We'd talk about issues like asking [officials] their position on hate crimes, the travel ban, or other issues that directly impact the Muslim community," said Gula. Through these conservations, Gula himself has learned about the diversity of issues important to Muslim community members, including preventing discrimination, foreign policy reform, criminal justice reform and small business development. 
Javed has also seen how dialogue with politicians can defy the stereotypes of the Muslim community. "[Candidates have] been very impressed when they leave this place," he says. "In their mind, they have some image of what a Muslim is, and then all of a sudden, they realize, Hey, this is a regular Joe here." 
Efforts like these underpin Emgage's get-out-the-vote campaign this year — its largest ever, which it's calling the 2020 One Million Muslim Votes campaign. Building on the techniques that succeeded in 2018, the organization is aiming to get an unprecedented number of Muslims registered and pledged to vote before November.
Gula, for his part, is impressed with the progress his organization has made to increase Muslim political participation. "We have Muslims who are running for office, who are volunteering at polling locations and volunteering in order to translate for other Muslims that might have language barriers," he says. "So Muslims have become overall more engaged in the political process… I think the growth that we've seen in the past four or five years is phenomenal."