Three great stories we found on the internet this week.
Local favor
Like many European cities, Lisbon struggles with a glut of Airbnb-style rentals, which flood neighborhoods with out-of-towners and increase real estate prices for locals. Now, however, with tourism at a standstill, the city is offering to rent those empty units and transform them into something the Portuguese capital actually needs: affordable housing.
The initiative offers landlords up to 1,000 euros per month to lease the apartments to the city for a minimum of five years. The city will then sublet those apartments to locals who qualify for affordable housing. Rents will be capped at one-third of the tenant's income. The idea solves two problems at once: it finds a use for the now-vacant apartments while adding affordable housing to the pricey real estate market. And while 1,000 euros is less than some of these landlords could have gotten from tourists, Lisbon is betting that the guaranteed five-year revenue stream will attract many of them anyway. So far, nearly 200 owners have signed up. "We need to make a shift," Mayor Fernando Medina told the Guardian. "It should change the way the housing market works here in the city."
A new leaf
Urban tree planting gets a lot of attention, but before the process can start cities need to quantify the trees they already have: how many, where and what type. A new tool from Google streamlines this process.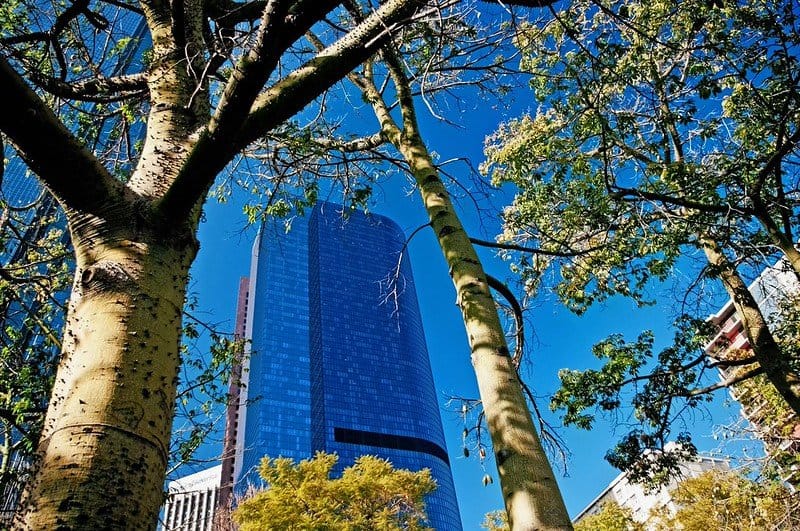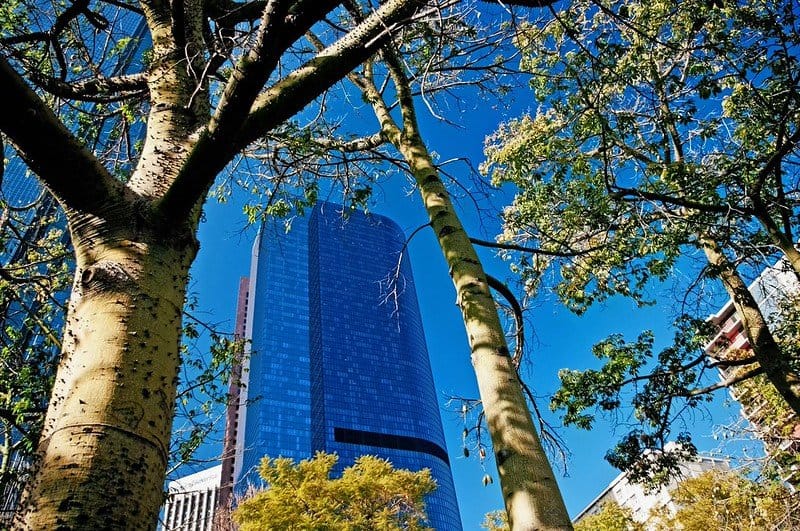 Typically, cities count their trees by one of two methods: with (expensive) aerial LIDAR technology, or — believe it or not — with volunteers who literally count the trees. Google's Tree Canopy Lab offers a 21st century solution, using AI to analyze aerial images of cities to reveal, for example, what percentage of a neighborhood has trees, what areas suffer from extreme heat and which neighborhood councils can help improve their tree coverage. 
Los Angeles is the first city to leverage the tool — its "forestry officer" is now using it to figure out where the city will plant 90,000 trees next year. All that new leafy green space is expected to help ease L.A.'s searing summer heat, not to mention help combat air pollution and improve residents' mental health.
Combo of convenience
Bus, bike-share, or Lyft? In Minneapolis, you can now have your pick of more sustainable transportation options at one of the city's 25 "mobility hubs." Part of a pilot program launched in 2019 and expanded this year, the hubs are places in which a number of low- or no-carbon mobility modes are concentrated. There may be a scooter-share dock, a bus stop, a bike lane and a designated meeting point for rideshare pickups. The idea, reports Next City, is to make low-impact transportation options more accessible in the neighborhoods that need them the most.
Crushed by negative news?
Sign up for the Reasons to be Cheerful newsletter.
The difference between this initiative and your typical transit hub is that the mobility hubs are concentrated in high-poverty areas, which often miss out on strategic transit nodes. So far they've proved popular: city data shows that 800,000 trips have been made at the hubs so far and that 64 percent of users say the hubs make them more likely to use the transportation being offered. "The goal was that these would be in areas that need these options while also meeting goals for safety and climate and so on," said one transportation planner. The pilot's second phase will run until the end of January.