Three great stories we found on the internet this week.
Goooooaaaal!
Lesotho, the country entirely wrapped inside South Africa, is making a big splash in the soccer world as its top-flight football club Kick4Life FC becomes the first to fund men's and women's teams equally.
Soccer is one of a number of sports in which budgets for men's and women's teams are allocated unequally. This disparity has been highlighted by high-profile players in recent years, including Norway's Ada Hegerberg and members of the U.S. women's soccer team. And while a handful of lower-division clubs have committed to gender pay equity, Lesotho's is the first Premier League club to start doing it. 
Kick4Life's CEO Steve Fleming says the decision was inspired by a rise in gender-based violence during the coronavirus pandemic. "There's been a significant increase and we've really felt that there's an urgency for us to state that we believe in equality of men and women on the pitch and off it," he told the BBC.
The women's team's manager, Puky Ramokoatsi — herself a victim of gender-based violence — agrees that the move is a no-brainer for a team that has always been about uplifting women. "We will be an inspiration to the football community in Lesotho and globally. But it is also a natural move for us to make after several years of using football to challenge gender discrimination and empower women and girls."
Down and dirty
Urban soil is often too alkaline, too compacted, or just too contaminated to cultivate. Civil Eats reports on a multi-year experiment to make Detroit's soil more farmable, with promising results. 
Led by a Michigan State University professor, the experiment is taking place on 36 ten-by-five-foot plots. On this soil, the research team is growing "cover crops" — hardy plants with deep roots like oilseed radishes that can loosen compacted soil. After just one year of growing the radishes, they found that the soil's density had dropped significantly. What's more, the radishes produced a large amount of biomass, adding nutritious organic matter to the dirt.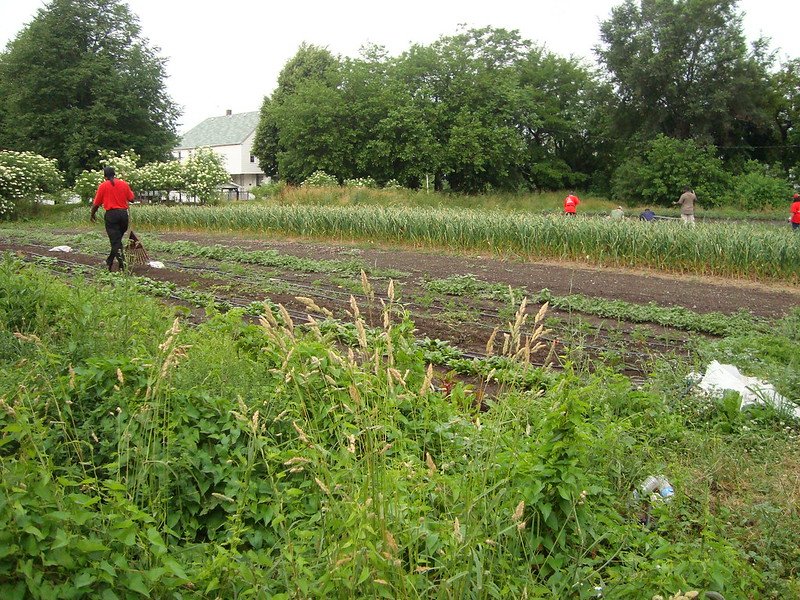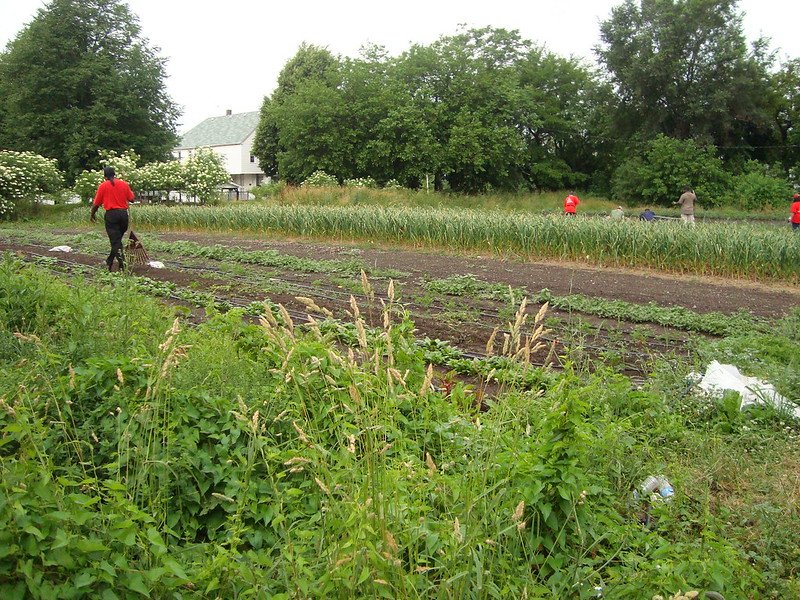 Making Detroit's soil more farmable could have all sorts of benefits beyond just growing food. Better maintained soil can help sequester rainwater, which helps prevent urban flooding. It also gets rid of weed species that could contribute to the city's high allergy rates. "My goal is in five to ten years, to be able to push my fingers into this [soil], which now is impossible," said one of the researchers.
Keeping it clean
California is one of 36 U.S. states that allows syringe exchanges for people who inject drugs, but those exchanges generally need to scrape together their own funding. That will soon change, as the California Harm Reduction Initiative (CHRI) takes effect this year. The state's 2019 budget allocated $12.6 million for syringe exchanges, to be disbursed in grants of $20,000 to $150,000. The Oakland-based non-profit Harm Reduction Coalition will help the state decide where the money should best be spent.
Crushed by negative news?
Sign up for the Reasons to be Cheerful newsletter.
The funding, which will begin to flow in August, comes not a moment too soon. Many California syringe exchanges have halted their services during the pandemic, unable to guarantee the safety of their staff or clients. (One Oakland exchange has been operating out of an RV since the pandemic began, traveling between homeless encampments to offer services on the spot.) Keeping the state's exchangs up and running is crucial, say advocates, pointing to CDC data that show their effectiveness at preventing HIV transmission. The funding will allow operators to staff up and spread out safely. "If it's just one human managing a syringe exchange it gets chaotic and stressful," one employee told Next City.