As a child in Calabar, Nigeria, David Etim had an avid interest in electronics. He tinkered with home equipment, wanting to understand the inner workings of machines. But despite his passion, Etim often couldn't reassemble what he pulled apart. When his parents asked what happened, he would lie. In turn, Etim's stepmother accused him of witchcraft. When he was barely 11, in 2016, she and his father took him to a pastor. 
There, he endured three days of torture that included the pouring of hot candle wax on the soles of his feet, before finally being declared a witch. He recalls the pastor placing a big Bible on the floor, and commanding him to stand on it.
"He told my parents that since I was a witch, I won't be able to stand on the Bible," Etim says. And due to the pain in his feet from the hot wax, he couldn't.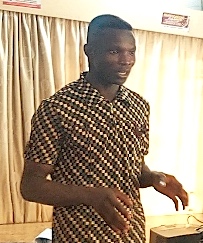 His inability to stand was all the evidence that was needed to convince his parents. After another day at the church for "deliverance from the spirit world," he returned home, feeling like a pariah. Neighbors made snide comments, calling him ifot, an Efik word that translates loosely to witch. At school, students avoided "David the witch." Eventually, he quit school and ran away from home. He slept on street corners, surviving on the benevolence of strangers. He joined scavengers to scout garbage trucks for scrap metal, which they traded for paltry sums.  
While there is no official database for children branded as witches in Nigeria, more than 15,000 are estimated to have suffered from the allegation in the country's Cross River and Akwa Ibom states. (Such allegations have been documented across West Africa.) Orphans, children living with disabilities and sometimes even gifted children are particularly vulnerable. Most end up in the streets. While national law criminalizes child witch branding, the practice continues to swell, with sometimes fatal consequences. 
In January 2017, Festus Anyanime gave his 11-year-old twin daughters a drink laced with poison. They died. When quizzed, the father told police that the children had been declared witches by a clergyman and that he had poisoned them in hopes of rescuing them from evil.
However, at least two organizations are working in Nigeria to reintegrate children who face these allegations — and to change the culture around branding. One, Basic Rights Counsel Initiative (BRCI), helped to get Etim off the streets and placed into foster care. 
"I thought to myself, if these people who didn't know me have seen something good in me, then there is that chance I can make something out of myself," Etim says of trusting BRCI. Today, at 19 years old, he says he no longer feels like a pariah. He is applying his childhood love of all things mechanical to the pursuit of an engineering degree at the University of Cross River State in Calabar. He also works as an electrical technician — and helps BRCI with their advocacy efforts.
"I know how the [accused] children feel, and I know it's not a good feeling. That's why when called upon, I add my voice to letting them know that they can grow beyond this accusation, because I was able to," he says.
Helping children, changing attitudes
The crisis in Nigeria is rooted in the "spiritualization of people's problems" according to Leo Igwe, a human rights activist specializing in witchcraft branding across Africa. 
Although Africa's largest democracy, Nigeria has an unemployment rate of 33.3 percent and 133 million Nigerians live in poverty.
Crushed by negative news?
Sign up for the Reasons to be Cheerful newsletter.
"In seeking answers to why they are poor and why things are tough for them, many turn to religion," Igwe explains, adding that religious leaders have made customers out of these desperate parents. Pastors typically solicit a church donation for "deliverance sessions" like the one Etim experienced. And by claiming that they possess the power to identify witches, they attract more members — which brings in more tithes. 
BRCI works to demystify child witchcraft branding and help ostracized children transition back into society. They have engaged traditional rulers and religious leaders, especially Pentecostal pastors, about the need to end branding and have gotten some buy-in. After a series of meetings where social workers and lawyers spoke about the dangers of branding and the negative effect on communities with representatives of the Cross River Traditional Rulers Council, the council released a statement condemning the practice. According to James Ibor, BRCI principal counsel, some traditional rulers have also called on BRCI to intervene in cases in their communities. 
The organization also petitions law enforcement to investigate and prosecute offenders. Currently, police often don't respond to the branding, even though the practice is illegal. "Prosecution is deterrence," Ibor says. "It shows the next person what they will go through if they dare to label a child a witch. That's why we insist on it. It's the lawful thing to do."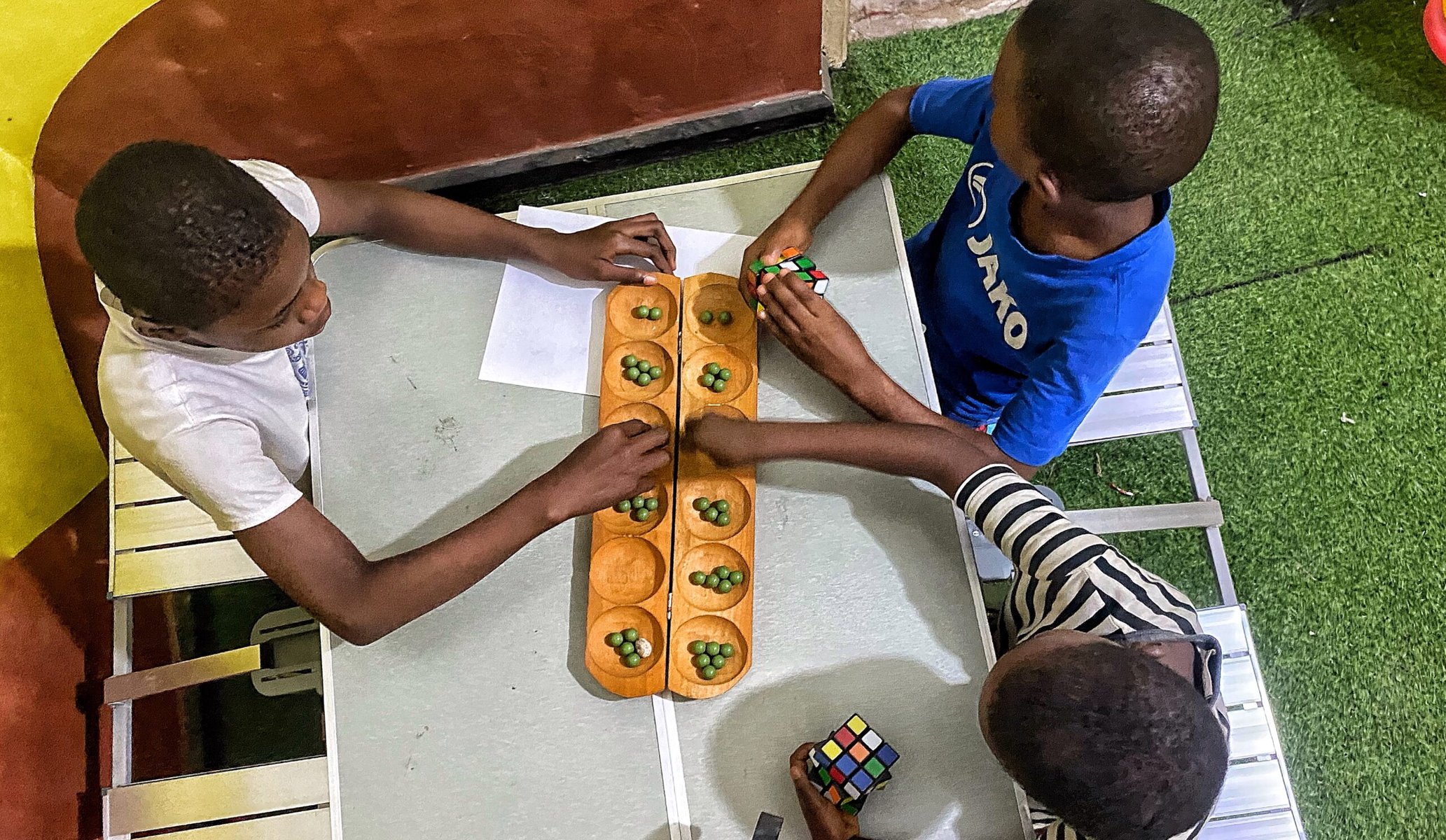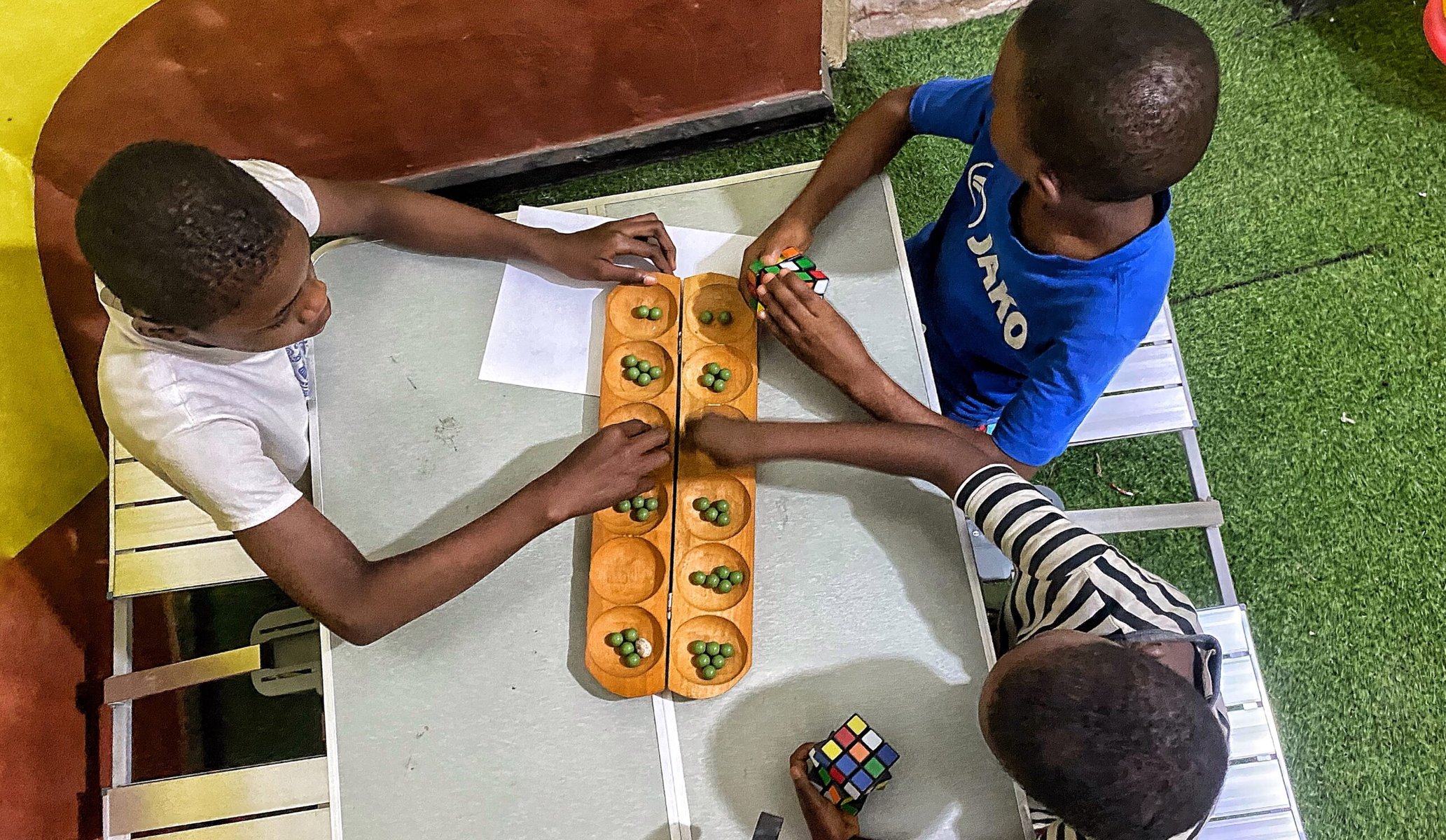 The nonprofit Street Priests, which deploys an army of young volunteers to help street children, says about two out of every three have been labeled a witch. The organization focuses on hunger, education and skills-building, and since 2015, has helped more than 200 children to enroll in school and served over 17,000 meals. There are several programs to "improve their intellectual skills, boost their knowledge of good life hacks and also refine their behavior, preparing them for formal school settings and reintegration into the society," says volunteer Miracle Emmanuel.
Stopping the tide, one child at a time
When rescuers broke into the room where seven-year-old Favour* had been cooped up by her father, they found it dark and airless. Favour, looking pale and emaciated, recoiled from the flood of light that filled the room as the door flung open.  
Her father, a police officer, had accused Favour of being a witch. To keep her from society, he locked her up in the dark with little ventilation.
When she was finally brought out, Favour sat quietly in a corner, tightly hugging her legs, and would occasionally scratch the open wound on her head, which needed urgent attention. She explained that her dad had hit her with a machete.
"It is such a horrifying experience for these children," says Ibor. 
BRCI led Favour's rescue. In addition to its efforts to halt branding, the nonprofit has helped more than 1,000 children labeled as witches. It runs a 24-hour helpline that responds to incidents of abuse. When a child is rescued, BRCI offers professional counseling in its temporary shelter. 
On a recent day in one of BRCI's "child-friendly safe spaces," Favour and two other children seem lost in a color puzzle. The door opens and a volunteer walks in. Abandoning her game, Favour rushes forward with her arms outstretched in welcome. The other child follows after Favour, laughing and screaming "Aunty! Aunty!! Aunty!!!" 
There is a huge smile on her face, and what was an open wound is no longer there.
"How are you?" The volunteer asked. 
"I am fine," Favour responds and promptly returns to her table, to her game where the world is a wide spectrum of colors. 
*Name changed to protect identity.