Welcome back to The Fixer, our weekly briefing of solutions reported elsewhere. This week: Colorado uses a beer byproduct to kick up its buzz. Plus, soccer fields find a home in Atlanta's transit system, and a county in England replaces prosecution with social services.
Good times
A very Coloradan solution to climate change is closing the loop between beer brewing and marijuana growing to keep greenhouse gases from warming the air.
Aided by technical assistance from the state government, craft brewery Denver Beer Company is testing technology to capture the carbon dioxide produced by its fermentation process. The CO2 is liquified and then driven down the road to a pot cultivation facility, where it is re-vaporized and infused into the air. The plants can't get enough of it — it speeds their photosynthesis process, helping them grow even higher. "This is excellent and shows how to close the carbon cycle," one engineering professor told the Washington Post.
Though it's still in the testing stages, the experiment is already proving how it could help Colorado meet its goal of reducing emissions to half of 2005 levels by the end of the decade. The process can capture more carbon than 1,500 trees in a year, and is now being used to stimulate the growth of 2,500 marijuana plants. The cultivation facility is saving $1,000 per month in industrial CO2 purchases. And because the beer-generated carbon dioxide is cleaner than the manufactured stuff, it even improves the taste of whatever substance breathes it in. "We have a thriving craft brewery industry and a thriving cannabis sector," Gov. Jared Polis told the paper. "It's an economic win and it has the potential to help with climate."
Read more at the Washington Post
Training day
Kids from low-income neighborhoods who want to participate in sports face the one-two punch of fees they can't afford and facilities that are tough to access. For the past few years, an Atlanta-based non-profit called Soccer in the Streets has been solving both of these problems with transit-oriented soccer fields. 
It started when the group's director of special projects Sanjay Patel noticed that there was a lot of vacant land around the city's MARTA stations. Patel worked with the transit agency's real estate division to lease these spaces at affordable rates and convert them into small soccer fields. The first one opened in 2016; now there are three, with 300 players registered.
Patel says the plan is to open two more fields per year until there's enough to create a "league of stations," in which teams from different transit stops face off in friendly competition. By providing a free space to play and the means to get there, all a kid needs is transit fare to take part. MARTA has even added pre-recorded announcements on its trains telling passengers when they've reached a soccer station.
Cycle breaking
The police in Durham, England are allowing people arrested for certain crimes to take part in a months-long rehabilitation scheme rather than go to jail — and once they've completed the program, have their records wiped clean. Participants in the program, called Checkpoint, spend four months with a police supervisor who helps them access support services for issues like addiction and mental health. So far, 2,660 people have completed it, and only six percent have reoffended, far less than the county's average recidivism rate.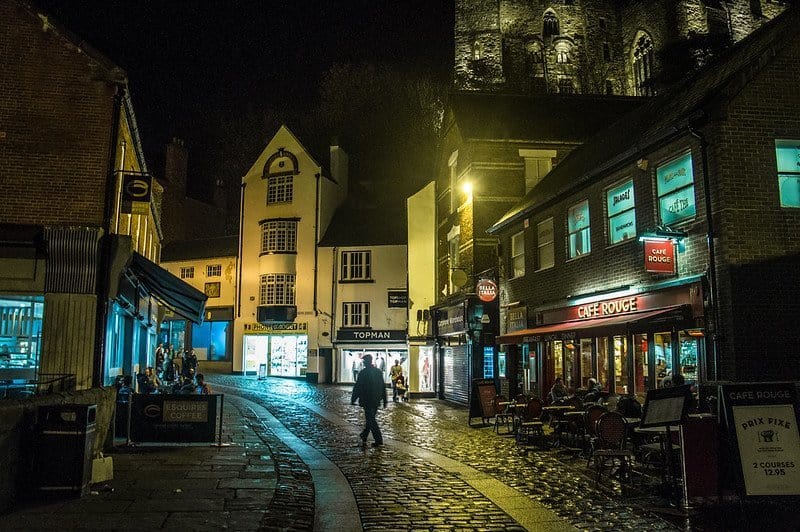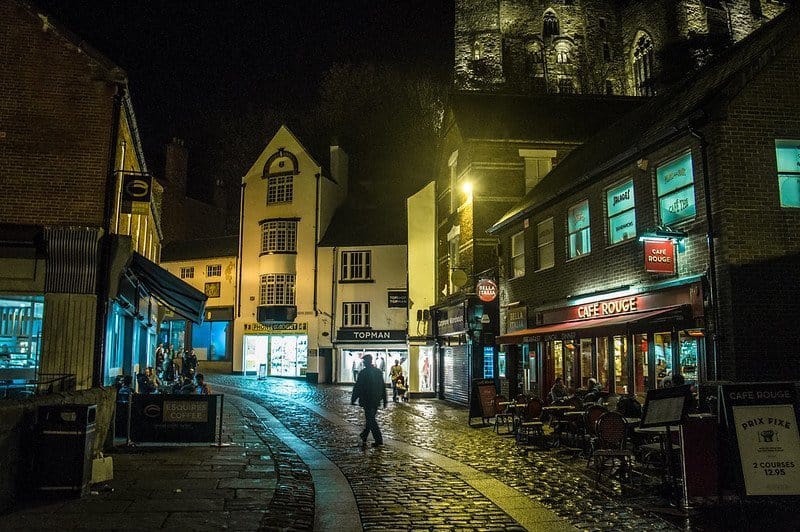 Like many such programs, this one saves money. Checkpoint costs Durham about half a million pounds ($650,000 USD), but saves an estimated two million pounds ($2.6 million USD) for every 1,000 participants. "This isn't about trying to do things on the cheap or divert people away from court or prison," said Durham's chief constable. "It's a cohort of people for whom this cycle will never end unless we do something different."