When Dean Alejandro realized he was trans he began researching local clinics in Orlando, Florida, that would prescribe him testosterone. At 27, he did not know how the process worked, or how difficult it would be to access hormone replacement therapy. Alejandro emailed every LGBTQ+ clinic nearby, asking about next steps. No one got back to him. 
When he finally found a clinic that would see him, Alejandro had to wait three months before being able to start testosterone, with very little guidance from his health care providers. "Every month, I'd have a different doctor," Alejandro says. "I would ask questions like, 'Why do I have a bump from administering my shot?' They wouldn't know. They wouldn't have an answer. Nobody knew." 
After moving to Colorado, Alejandro had to go through the search process all over again. This time, he was met with more blatant discrimination. Though the doctor he saw was part of the LGBTQ+ community, he told Alejandro that it was a "privilege" for him to even be seen because he was trans, Alejandro recounts, and because of that, the doctor didn't need to answer questions about his bloodwork.
"That really made me sick to my stomach," Alejandro says. He thought: "I feel uncomfortable to ask you any questions because you're making me feel like an inconvenience." 
After two years of constantly oscillating hormone adjustments, Alejandro met Jerrica Kirkley, a doctor specializing in trans care and one of the co-founders of Plume, a virtual telehealth company created in 2019 to fill the gap in access to trans-competent care and hormone replacement therapy (HRT). At his first appointment, Kirkley helped Alejandro create a plan that would work for him, including monitoring his blood monthly.
"For the first time I felt like someone saw me… I felt like I was actually listened to," Alejandro says. "Now we are just really on the road to recovery."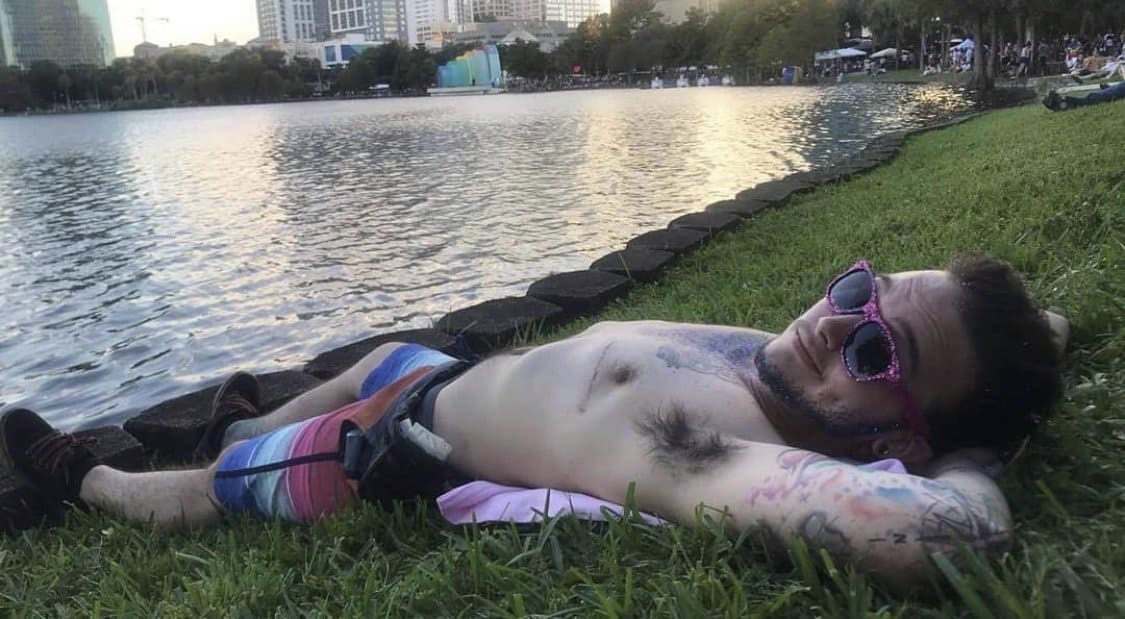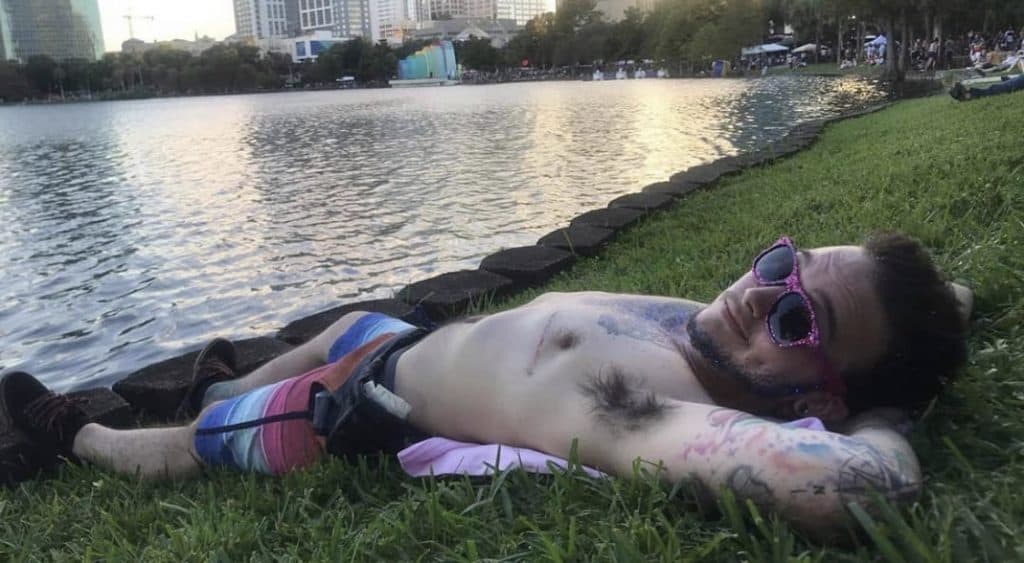 Alejandro's story is all too common in the American trans community: care from physicians with the knowledge and experience to treat trans people competently is scarce, and often woefully difficult to access. 
A report from the American Medical Association found that 25 percent of trans people who sought insurance coverage for gender-affirming hormones, and 55 percent of those who sought coverage for transition-related surgery were denied in 2016. 
A 2020 study published in Psychology & Sexuality found that uninsured trans and gender-diverse Americans are five times more likely to delay seeking care than those with private insurance.  The cost for hormones alone for uninsured trans men in the United States were found to average $720. For uninsured trans women that price tag reaches $2,370, with secondary medical costs — not including surgery — reaching up to $11,000 and $14,000 for trans men and trans women respectively.
Plume seeks to change all that. For $99 per month, patients have virtual access to trans-competent physicians — many of whom are transgender themselves — including bloodwork and hormone prescriptions. 
Plume keeps its costs down by virtue of its very niche: as a telehealth company, it not only provides access to care for trans people who might not otherwise have it — those who do not live in major urban centers, for example — it also reduces the need for expensive brick-and-mortar locations. They also rely on their nearly 1,000 members to negotiate lower costs with labs and hormone suppliers. Plume also operates on a cash-only model, which also contributes to lower costs by reducing admin time, but means that members cannot be reimbursed if they are insured. 
Crushed by negative news?
Sign up for the Reasons to be Cheerful newsletter.
Plume is already active in 16 states, which together account for over 50 percent of the trans population in the United States. They are relying on growing member numbers to be sustainable in the long term. 
"Our entire existence depends on making sure that first and foremost we're bringing immense value to the trans community. And so by putting our survival and existence on that just organizes everybody in the company around the trans experience," says Matthew Wetschler, co-founder and CEO of Plume. 
As more transgender individuals feel comfortable being public about their identity, the barriers in trans health care have become more apparent. The U.S. Transgender Survey in 2015 (USTS) found that 23 percent of trans people did not see a health care provider when they needed to out of fear of being mistreated due to their identity, and 33 percent of respondents who did see a health care provider when necessary had a negative experience. Kirkley, who is a trans woman, notes that only about 30 minutes of her four years of medical school included any mention of trans health care. 
"At best, it's about a median of five hours over a four-year curriculum dedicated to what we call LGBT care, and that T always gets the short straw, unfortunately," she says.
Kirkley says her goal is to normalize and streamline gender-affirming care in medical schools, so that all physicians can be trained as if treating trans patients is "just as common as treating diabetes." Until then, Plume offers an alternative with lived experience: a clinical staff that is 80 percent trans. 
When Schuyler Bailar, the first openly trans Division I NCAA swimmer, was beginning his own medical transition, he had trouble finding a therapist who would write him the required letter for top surgery. After more than six months and multiple therapists, Bailar was able to secure the letter and get surgery. Now a community collaborator with Plume, he says this service could be life-saving for many. 
Access to gender affirming care, specifically HRT, drastically reduces rates of suicide among trans people. A 2019 report from the American Medical Association showed that suicidality rates of trans individuals who gained access to HRT dropped from 30 to eight percent. Trans people who receive gender affirming care feel more at home in their bodies and report an improvement in their mental health. According to the USTS, 40 percent of trans individuals have attempted suicide in their lifetime, nearly nine times the U.S. average. 
"The only trans people I knew in the beginning of my transition were kids. Everybody was a kid and nobody knew what the heck they were doing," Bailar says. Information about being trans and medically or socially transitioning is often passed through channels on Reddit or hashtags on Instagram.  
2020 has been a difficult year for trans health care. In June, the government rolled back non-discrimination protections in health care for trans people, and when Covid-19 caused shutdowns of clinics across the United States, access to gender-affirming care became even more more difficult as clinics struggled to adapt or, in some cases, keep doors open. 
Other organizations, such as Point of Pride, are known for funding surgeries and gender-affirming clothing, but not hormones — until its partnership with Plume earlier this year. Together in partnership with #YouAreEssential, Plume and Point of Pride are providing free yearlong membership grants to Plume's services for Black trans people through nonprofit and individual donations. Ashlee Marie Preston, the founder of YouAreEssential and a Black trans woman, knows the difference that one year of free HRT can make. 
"In the first six months I had transitioned, [I'd] been fired from my job for discrimination, was homeless and on drugs and doing sex work," Preston says. "Imagine what a year could look like for someone who had a safe space where their identity was being affirmed." 
For now, Plume stands alone as the only online platform that is offering affordable trans-competent care for the uninsured. But soon that may change. 
"Now more of us are stepping out and realizing: there's a medical provider that's going to listen to us," Alejandro says. "It's now time for us to be visible and take a stand."