Souls to the shots
In California, vaccination rates are lower among Black people than Asians, Hispanics or whites — at the end of April, only 3.7 percent of the state's first-dose recipients were Black. So public health officials are teaming up with a reliable outreach partner: Black churches, which are turning vaccination drives into a Sunday ritual.
Across the state, public health officials have partnered with the African American Community Empowerment Council to set up mobile vaccination sites at 35 churches, allowing congregants to get their shots right after services. In some participating counties, vaccinations of Black residents are now outpacing the state average — in San Bernardino, for instance, 14.2 percent of Black residents were fully vaccinated by the end of April, higher than both the state and national average. 
Crushed by negative news?
Sign up for the Reasons to be Cheerful newsletter.
One organizer noted that the alliance reminded him of the cooperation between public health officials and Black churches during the AIDS crisis in the 1980s. Just as in that struggle, the critical factor is trust. A Kaiser Family Foundation survey found that of Black respondents who said they wanted to "wait and see" before getting vaccinated, more than one-third said they would look to a religious leader for information on the vaccine.
Art for the home
In 2015, the Seattle Housing Authority made a decision: public art in housing developments shouldn't just be pretty to look at — it should be a tool for fostering community.
It started with Yesler Terrace, the first public housing complex in Washington State. Now 80 years old, Yesler's buildings are being replaced, which has caused some residents to vacate and new ones to flow in. To help the new and the old build community, the complex's arts and culture administrator Jennifer Song is using a $678,000 grant "to weave the threads of community and culture that make Yesler more than simply a place to live."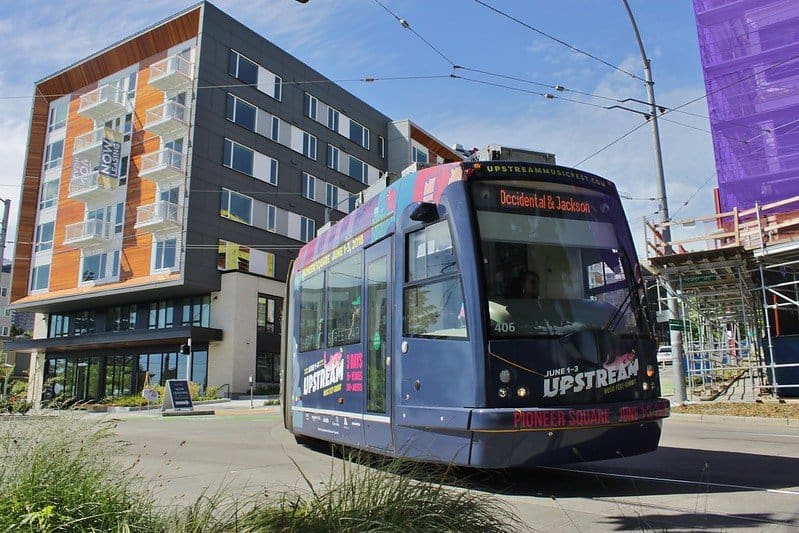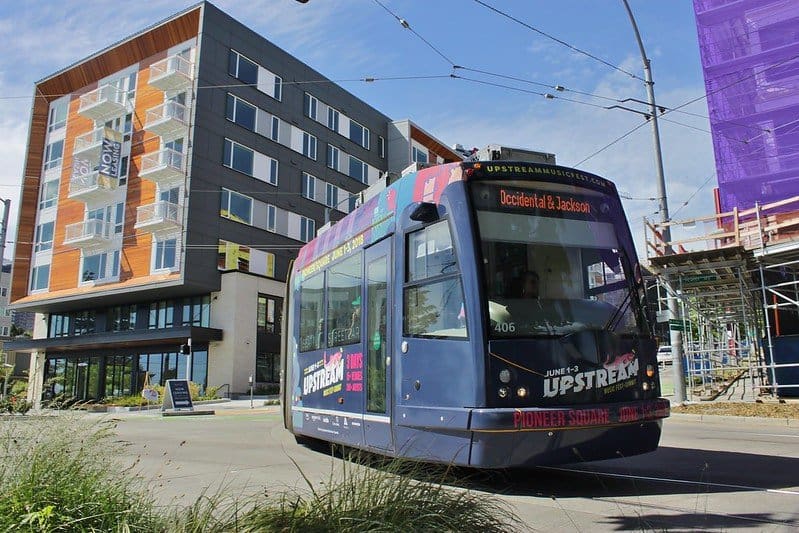 Song hires artists-in-residence to develop relationships with the community, and to develop cultural programs that create not just things, but experiences. "Focusing on experiences allows us to prioritize process over product," she says. This includes weekly art clubs in the buildings' lobbies led by one of the artists, transforming unoccupied units into temporary gallery spaces and art studios, and organizing resident-curated exhibits inspired by Yesler Terrace's past. Some residents have even been commissioned to create art for the development's common spaces.
"Most people say, 'I am not an artist,'" said one of Yesler's artists-in-residence. "But everyone is an artist. They sing, they do spoken word, they play an instrument. We need to expand that whole idea about what art is."
Working parents
For migrant workers in Shanghai, who often work long hours far from home, staying involved in their kids' academic lives can be a struggle. Now, a local nonprofit is offering tutoring designed specifically for both the children of these workers and the parents themselves, offering the kids a leg up academically and the parents a crash course in educational development.
In an op-ed in Sixth Tone, one of the directors of the nonprofit, Vibrant Communities, writes that these classes offer the kids academic tutoring and lessons in "soft skills" like self-confidence and emotional control. The kids' parents are right there every step of the way. The tutors initiate the lessons, and then encourage the parents to take over and work with their kids directly. 
At first, according to the author, many parents are unsure how to get involved, but before long, most are actively helping their children through lessons and engaging with them academically and emotionally. After participating, roughly 90 percent of the parents report that they've started to read to their kids or play games with them at home, writes the author. 
The school is careful not to accuse the parents of neglecting their kids — being absent is simply the unfortunate reality of being an overworked migrant. But by offering the families a space and time to learn together, with the help of trained professionals, the lessons acknowledge, as the author puts it, that "it takes a village to raise a child, even if you've left the village behind."