When the pandemic struck and Spain's borders closed indefinitely, Barcelona, one of the most visited cities in the world, was abruptly emptied of the millions of tourists that usually overwhelm its historic streets.
While on the one hand, the instantaneous collapse of the city's huge travel industry hit residents hard, with many tourist-focused businesses forced to close, on the other, parts of Barcelona considered tourist zones were reclaimed by locals.
"It changed everything," says Àlex Vedet, a 40-year-old resident. "We could enjoy spending time in places that we had to avoid before.
Barcelona, a city of 1.6 million residents, received over 20 million visitors in 2019. It is on the frontlines of a global crisis of unsustainable, rapidly rising tourism that is inflating house prices and overloading transport networks and services like waste management, producing trash, noise and air pollution and eroding the fundamental sense of community — all the while based on a volatile sector reliant on low-paid labor. 
While overtourism is affecting all kinds of destinations, from historical heritage sites to areas of natural beauty, urban tourism is a more recent phenomenon. The impact of the pandemic, however, has laid bare the stark reality of the situation, and Barcelona, like many other places weary with the ills of excessive tourism, is fighting back.
Fueled by factors like the explosive growth of low-cost airlines and the liberalization of the short-let vacation rental industry, tourism has boomed worldwide in recent years. According to the United Nations World Tourism Organization (UNWTO), the number of tourist journeys has more than doubled since 2000, rising from 674 million to 1.4 billion in 2019, with Europe receiving just over half of those tourists.
"The problem is the industry is not well spread," says Hugues Seraphin, a lecturer at the University of Oxford Brookes and editor of the 2020 book Overtourism: Causes, Implications and Solutions. "When visitors go somewhere, they all tend to go to the same place. That's exacerbated by marketing, from tourist boards and influencers."
The meteoric rise of tourism in Barcelona dates back to when the Catalan city hosted the Olympic Games in 1992, according to Ko Koens, professor of New Urban Tourism at Rotterdam's Inholland University of Applied Sciences. 
"The city decided to open up," says Koens, who authored a report into overtourism for UNWTO. "Barcelona reinvented itself as a tourism city, a city for the visitor economy, and introduced much more tourist-friendly policies."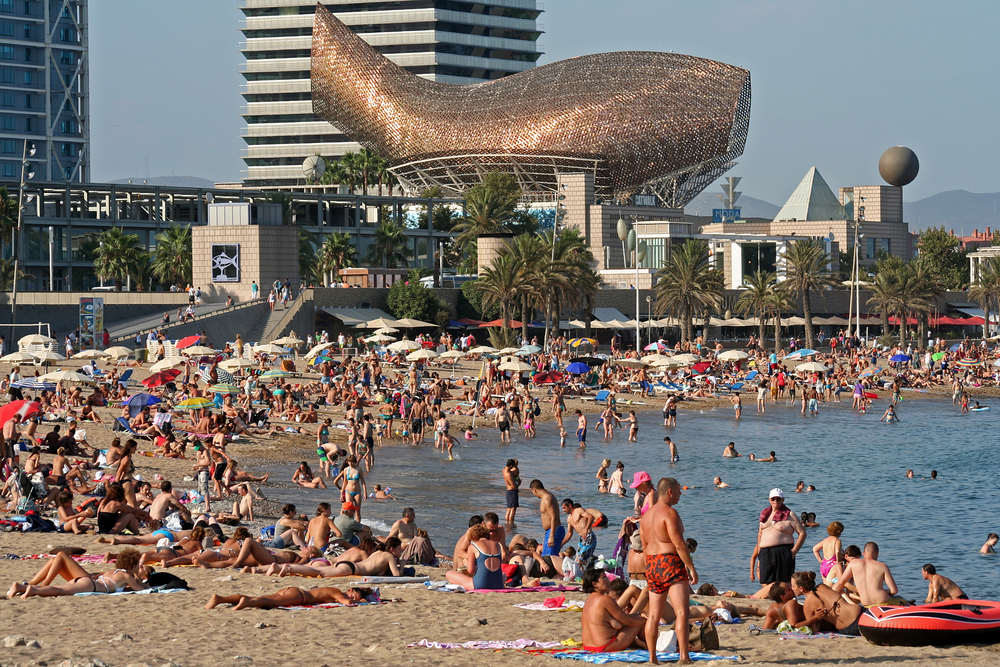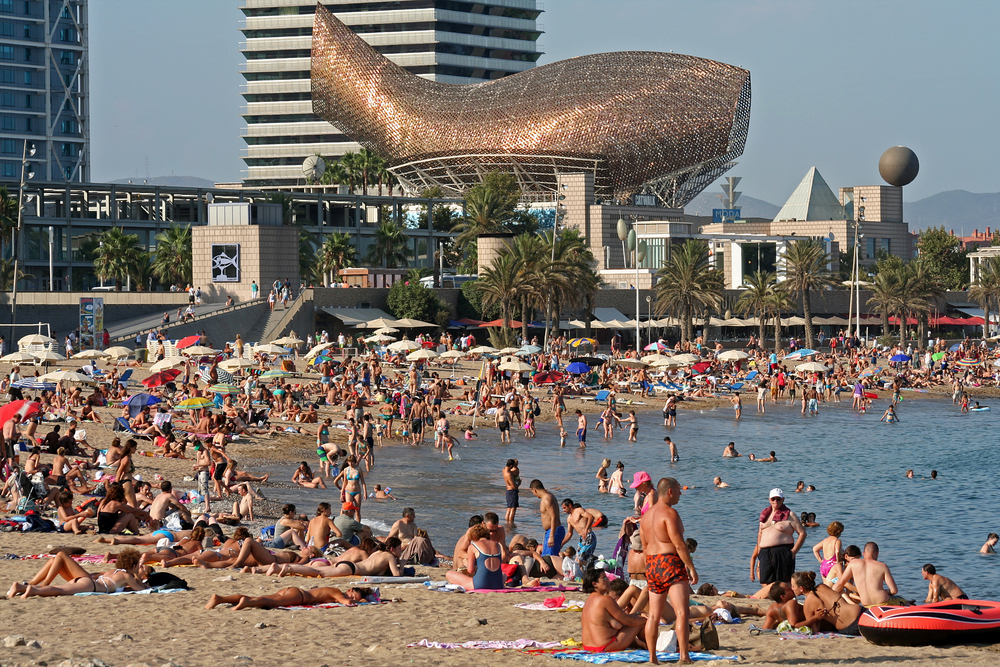 But in recent years that stance has begun to change. Ada Colau, who served as the city's mayor from 2015 to June of 2023, took a number of steps to curb overtourism, such as limiting the number of hotel beds permitted in the city, banning the opening of new hotels in the historic center and opposing an extension of the Josep Tarradellas Barcelona–El Prat Airport that would have increased capacity from 50 to 80 million arrivals a year. In addition, landlords wanting to rent out their apartments on Airbnb must first obtain a tourist license issued by city hall. Guided tours must also now follow sanctioned, one-way routes, provide headphones rather than using loud megaphones, and their numbers are now capped at 30 people, or 15 in Ciutat Vella, the city's oldest neighborhood.
More recently, the city introduced a tax for cruise passengers – in addition to the nightly tourist tax already in place for all visitors. Those funds are being channeled into local development projects as well as efforts to study the carbon footprint of tourism to the city. In March, city hall announced €5 million from the tourist tax would be invested in 39 projects, including a "panoramic" bus service to show heritage sites and the natural environment, resources to help people with disabilities enjoy guided tours, funding for several local culture festivals and the construction of public restrooms at beaches.
"Barcelona has tried to introduce some bold strategy," says Anna Torres-Delgado, a research fellow and expert in Barcelona tourism at the University of Surrey. "In some ways it has been useful and has worked well in the historic center."
Although improvements in the impact of tourism are difficult to quantify, some statistics suggest progress has been made. In 2022, Barcelona received 12.4 million tourists, significantly fewer than the record year of 2019, yet the amount spent by each visitor increased. The number of temporary contracts in the labor market also fell from 88.4 percent in 2019 to 54.7 percent in 2022, in a sign that workers' rights could be advancing.
Other destinations across Europe are also taking action. Last year the French city of Marseille introduced a permit system for its famed calanques, with the number of visitors capped at 400 per day during summer. In Venice, large cruise ships have been banned from docking and day-trippers have to pay an entry fee of up to €10 per day — on top of the tourism tax of €5 per night for overnight visitors. Elsewhere, Amsterdam is bringing about a radical rehaul, with policies to ban sex work and smoking cannabis in its city center and to relocate its infamous red-light district in response to the negative effects of tourism. Meanwhile, along Italy's heavily-thronged Amalfi coast, in an attempt to tackle endless tourist traffic, rules dictate that drivers can only access its picturesque coastal road every other day, depending on their license plate number.
"There has been a lot of innovation in Europe to try and control overtourism," says Seraphin. "But we will see how effective they really are in the next few years, as global travel completely normalizes after the pandemic."
Some critics warn that many of the efforts to combat overtourism will be limited because authorities, including in Barcelona, have responded to high levels of tourism by trying to attract visitors to lesser-known areas, rather than actually reducing it.
"It's a question of political will," says Torres-Delgado. "The pandemic has shown how living standards can improve with lower numbers of visitors. But tourism brings money, and that's proving very difficult to ignore for them."
Barcelona city hall did not respond to a request for comment.
In order to help authorities better measure the impact of tourism and improve its overall sustainability, Torres-Delgado has been developing a Tourism Indicator System in collaboration with the European cities of Barcelona, Belfast, Seville and Ljubljana. The system aims to not only measure the social impact of tourism, but also to estimate the carbon emissions that would likely be produced by pursuing certain policies.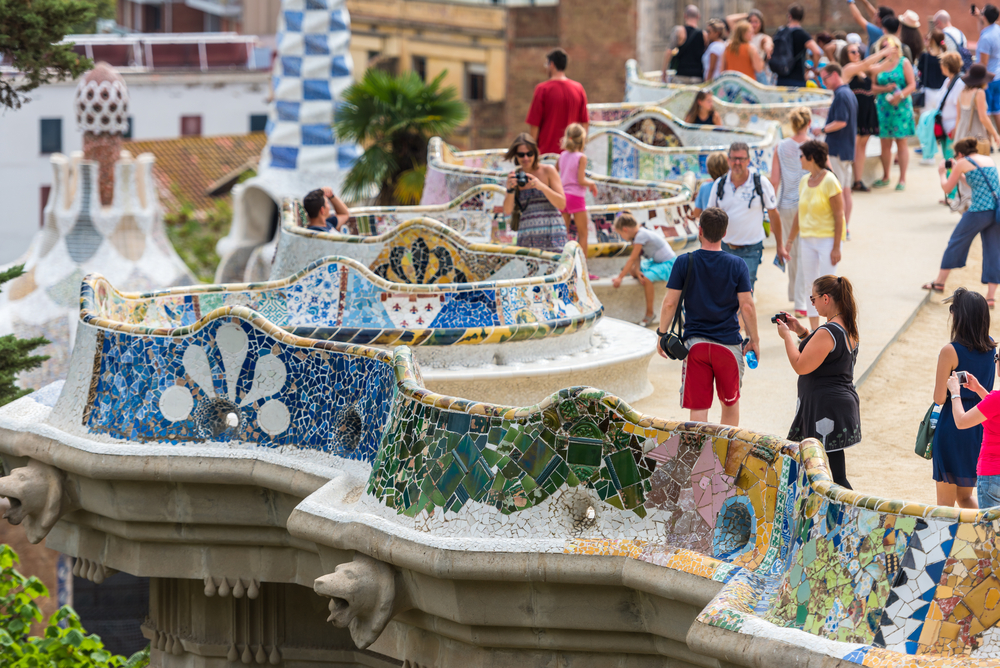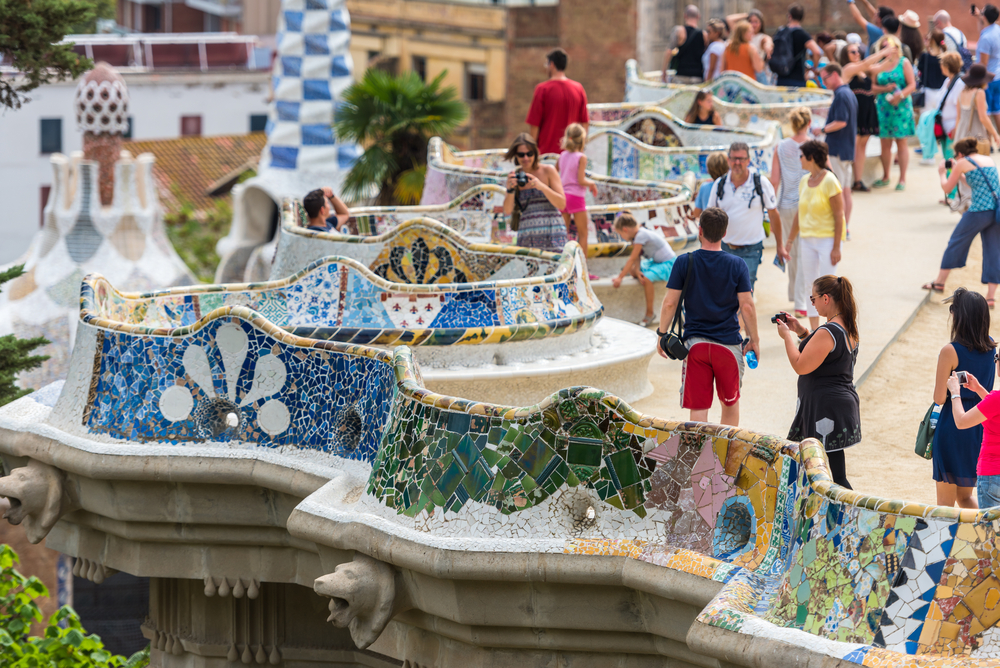 "We need to make clear the costs and benefits of policies," she says. "For example, the indicator can help cities target the kind of tourists who spend more money but who also would have a lower carbon footprint by visiting."
In what many see as a significant move in the right direction, Norway has announced that it aims to make its tourism industry more sustainable as part of its climate objectives. In 2021, Norwegian Airlines announced that it would put an end to its long-haul flight network as part of an attempt to cut its carbon emissions by 45 percent by 2030. "It was a really brave decision," says Torres-Delgado.
Others argue that in order to mitigate the impact of tourism, the goal should not only be to create more manageable flows of tourism, but to reconceptualize how tourism is perceived — not solely in financial terms.
"By trying to just restrict tourism, it won't solve the problem," says Koens. "We've seen tourists as consumers, their value is always defined in economic terms. It's no surprise tourists act like that. But that relationship can change. We need to stimulate visitors to contribute to the qualities of the place rather than just act as consumers."
Koen's report found such tourism "will only be sustainable if developed and managed considering both visitors and local communities" through community engagement, congestion management, reduction of seasonality, diversification of activities, and planning that respects the limits of capacity and context of each destination.
Back in Barcelona, there have been some efforts to improve that dialogue. Mayor Colau launched El Consell de Turisme i Ciutat, an assembly in which municipal officials, nonprofits and residents discuss these thorny tourism issues. Others have also taken it upon themselves to help shape the discourse around what tourism should look like.
"We need to create a much more equilibrated situation, in which tourism activity is much more diverse and doesn't take up that much of the economy," says Vedet, who co-founded the Neighborhood Assembly for Sustainable Tourism, a residents' group, in 2015.
"I would like tourism to remain, but most tourists should travel by train, should stay longer and interact with the city, not just consume it."