In the wee hours of April 11, the booming voice of Fidelis Okapantum conquered the stillness in the town of Ugep, a town in Nigeria's Cross River state. Clanging his gong and shouting in the local language of Lokaa, the community's town crier relayed a message from Ugep's monarch: Cross River had received polio vaccines, and he expected his community to use them.  
"Good morning everyone!" bellowed Okapantum as he roamed the quiet streets. "The Obol Lopon has asked that every mother with a child from zero to 59 months old bring the child to the health center for polio vaccination. If you can't come, open your doors for the health workers who will come knocking." As the day rolled on, crowds of mostly nursing mothers gathered at Opol's Palace to get vaccinated, and hundreds more turned up later at Ugep's local clinic to have their children inoculated against type-2 polio virus. 
According to Gloria Obla, a petty trader in Ugep's market, Fidelis' voice and the sound of his gong signaled reassurance: their trusted local leader was behind the vaccines. 
"This is shown in the fact that the community trusts the vaccination," she adds, "and mothers will be bringing out their children to be vaccinated."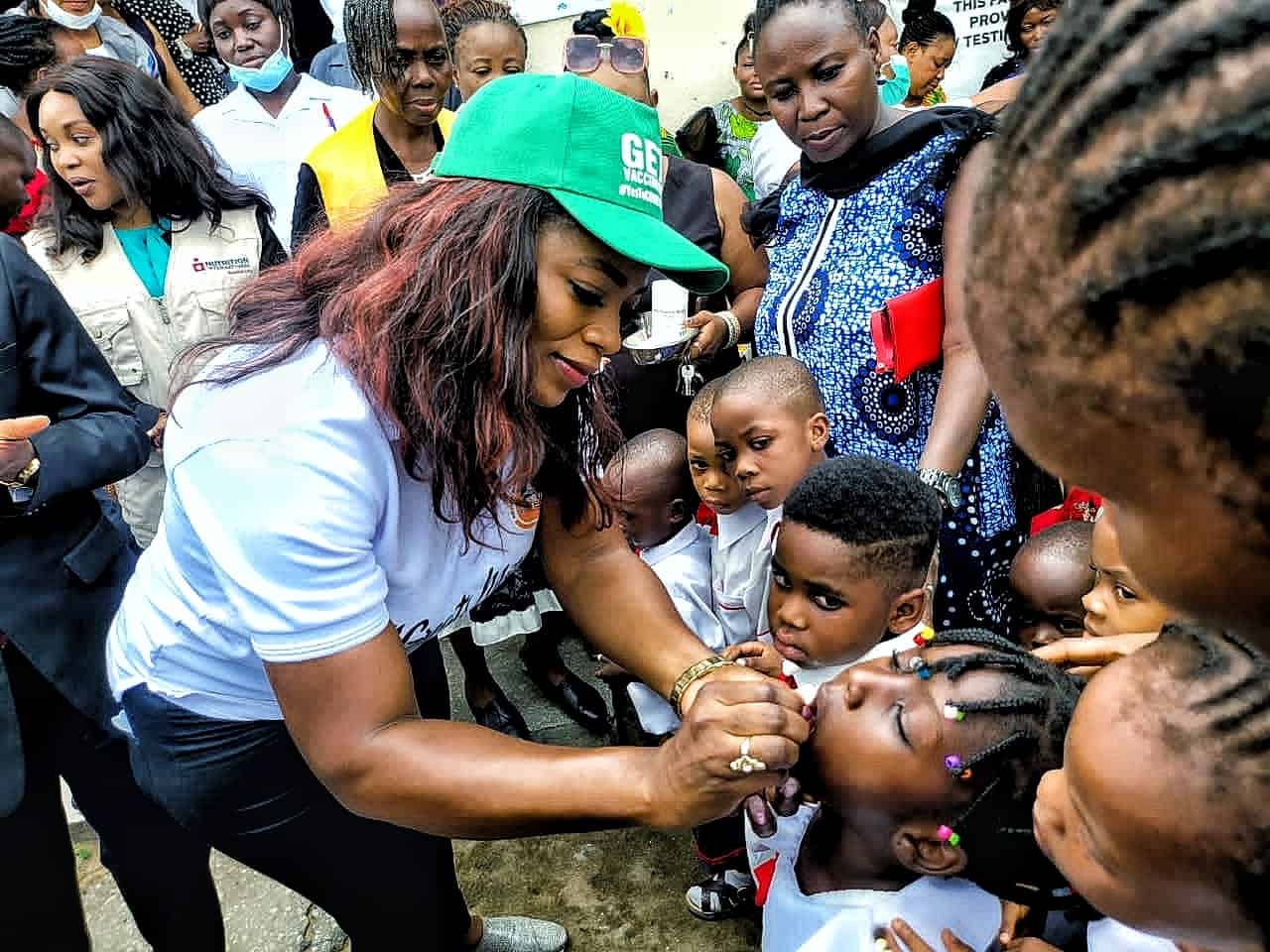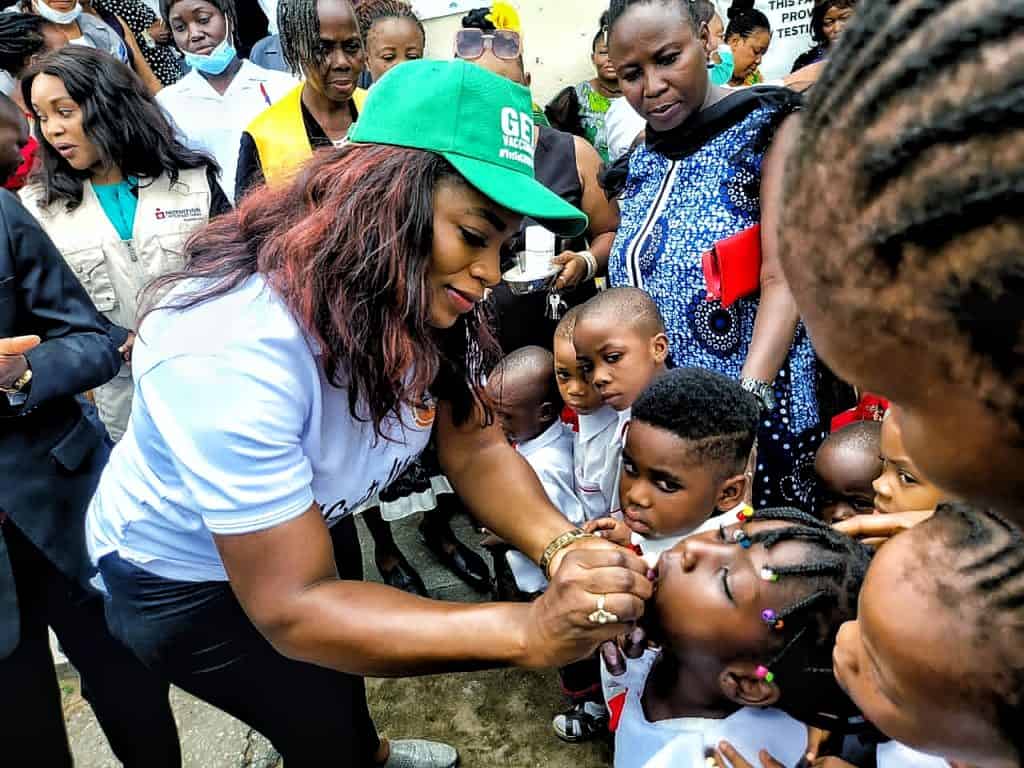 This vaccination strategy, which leverages community trust in local leadership, is why today Cross River is one of the few Nigerian states that is polio free. In 2020, Nigeria was declared the last African country to eradicate the disease. Two years later, however, the virus is rearing its ugly head again. Cases have been confirmed in 29 out of 36 states, plus the Federal Capital Territory, in Africa's most populous nation.
But not in Cross River, where traditional leaders like the Obol Lopon have been enlisted to take the lead against the spread of polio within their communities. In these places, immunization targets have been met, and populations remain polio-free, according to Dr. Janet Ekpenyong, director general of the Cross River State Primary Health Care Development Agency, the agency coordinating the vaccination exercise.
Influence from the past
Obol Lopon of Ugep is the traditional ruler of the Yakurr people in Cross River, and one of the many chiefs with whom the state has partnered in its quest to keep polio cases at zero.  
"We are not health workers, but we know what will happen if these children are not vaccinated," said the 63-year-old retired army officer and monarch. "We have heard about what is happening in other places, so we send out messages using town criers to all the nooks and crannies of our villages informing our people of the vaccination exercise and preparing their minds for when the health workers show up at their doors." He adds that his own family's children were among the first to get inoculated, a fact he made sure that his Yakurr community heard about.
Cross River, with a population of roughly 3.9 million people, has 18 local government areas with a traditional leader presiding over each. These leaders oversee other smaller traditional chiefs, or clan heads, and derive their authority and influence from a heritage that dates back thousands of years, long preceding the post-independence state. As such, they are widely viewed not only as political figureheads, but as honored guardians of culture and religion. The extent of their role in governance varies from one state to the other. In Cross River, where they hold significant influence, they have been instrumental in the state's fight against polio.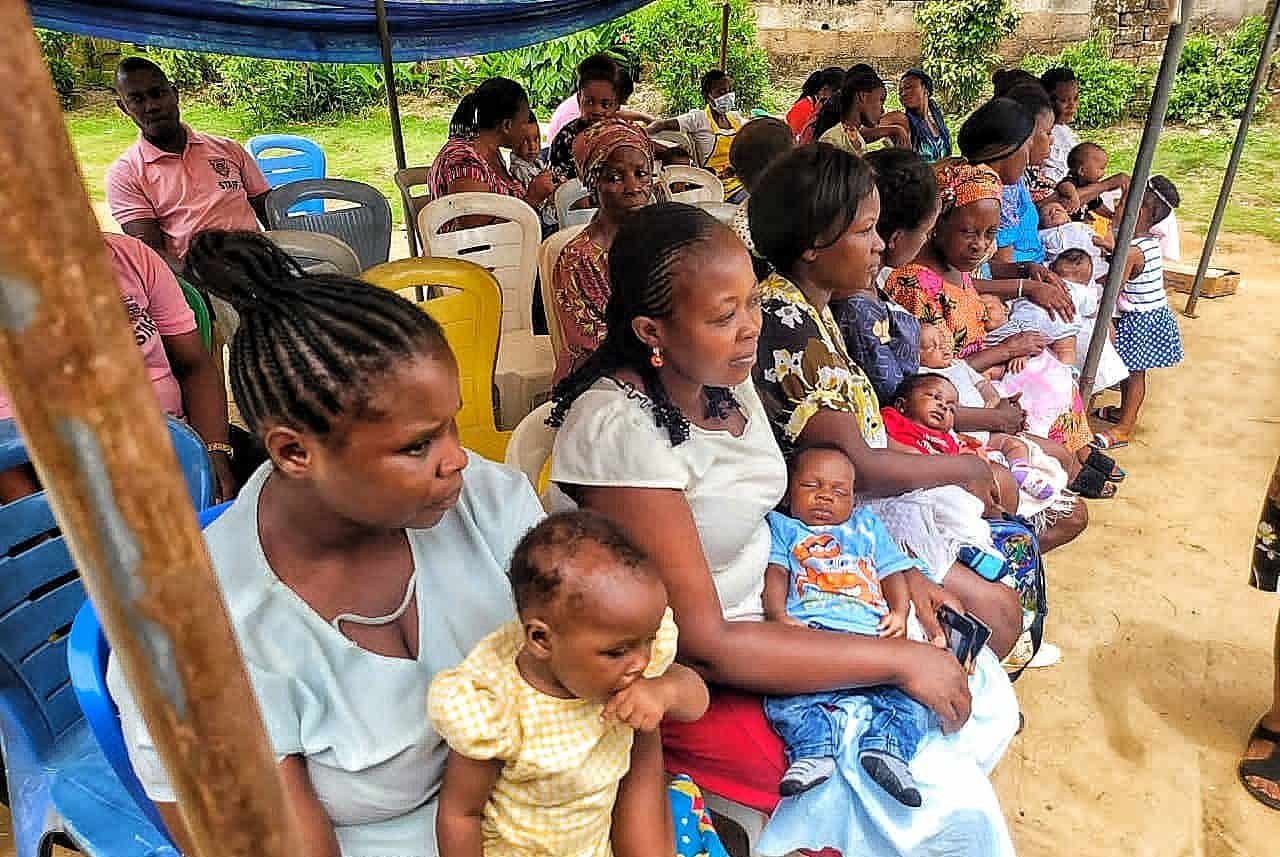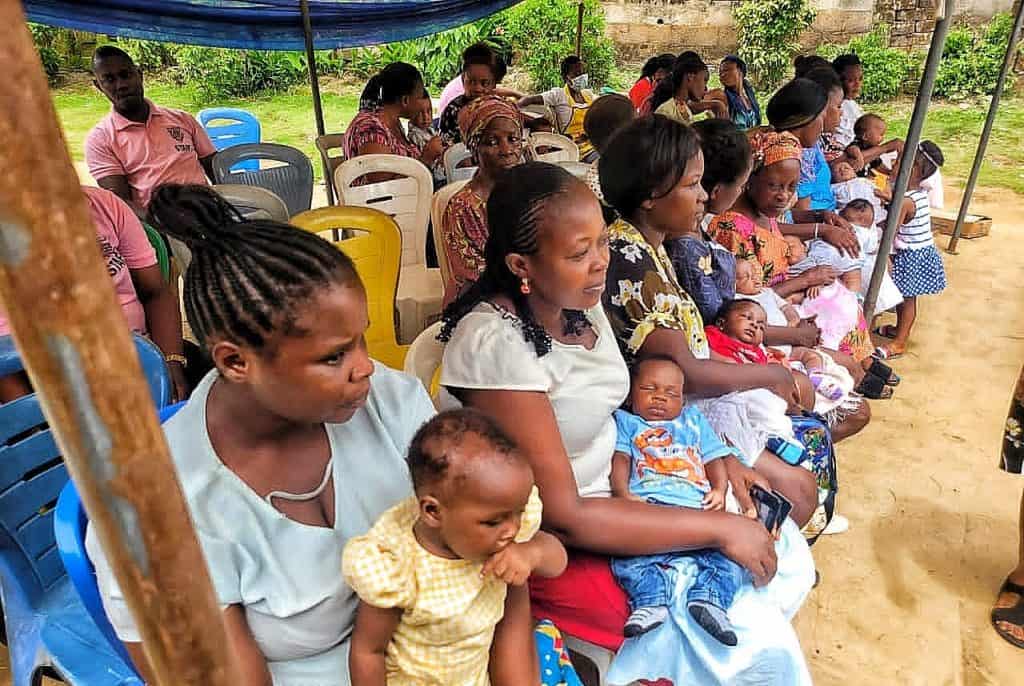 "At the inception of each outbreak response exercise, the state government holds training for the traditional leaders, reminding them of the need to ensure that their communities remain safe from the virus," Dr. Ekpenyong says. "As they go back, the monarchs relay this information to the chiefs under them and prepare the communities for the vaccination exercise." The system has been amazingly effective — no less than 900,000 children have received both sets of inoculations, she says.
Godfrey Obeten, head of content at Calabarblog, a news portal focusing on tourism and tradition in Cross River state, says this strategy was essential in Cross River due to the state's vast array of cultures, customs and dialects, which he described as "more [diverse] than anywhere else in the country." 
"You can barely travel 10 kilometers within the state without hearing a different language," he says.
According to Obeten, in Cross River trust in traditional institutions stems from a strong sense of belonging. "There are people from the state who in all their lives will never see the Governor," he says, "but there is nobody who won't know the [local] king. The king can even recognize this person from a crowd. It is why they are listened to — they are the authority people in villages know."
People's strong and direct bond with these revered icons of their deep-rooted culture is what makes disobeying them virtually impossible — and what enables traditional leaders to punish those who do. While some individualist cultures might find such a system shocking, in Cross River this form of communalism has long been seen as essential to survival. The nature of the punishments varies. "In most cases, the person is fined a cow, or tubers of yams or some other produce. On other occasions, he or she will be shunned from their immediate paternal or maternal families' activities, which is not something anyone would want to experience," says Obeten, adding that "any action against the Obol Lopon is considered an act against the entire Ugep people."
A legacy of vaccine hesitancy
Nigeria still suffers from vaccine distrust following the failed Pfizer meningitis vaccine trials of 1996, which left 11 children dead and many more with disabilities. This distrust is especially acute among the Muslim-dominated northern parts of the country, where those trials took place. In 2003, a 15-month boycott of the polio vaccine was led by Muslim leaders in the largely conservative Muslim-dominant state of Kano. The result was a 30 percent surge in the number of polio cases in the country, part of the reason Nigeria was one of the last countries in the world to be declared polio-free, holding off global polio eradication efforts by over a decade.  
Today, in the wake of the government's outreach, Muslim leaders in Cross River are working with the state to ensure their communities feel comfortable vaccinating their children.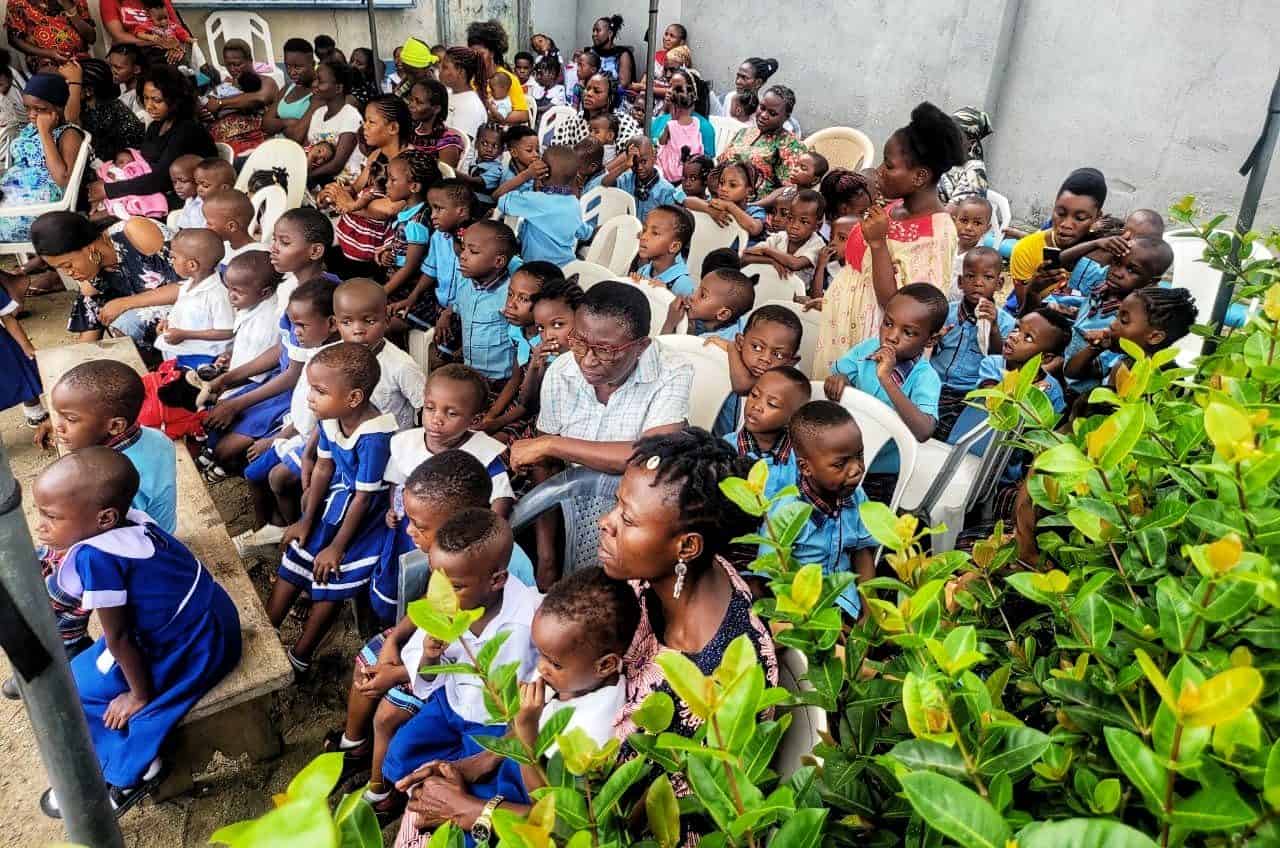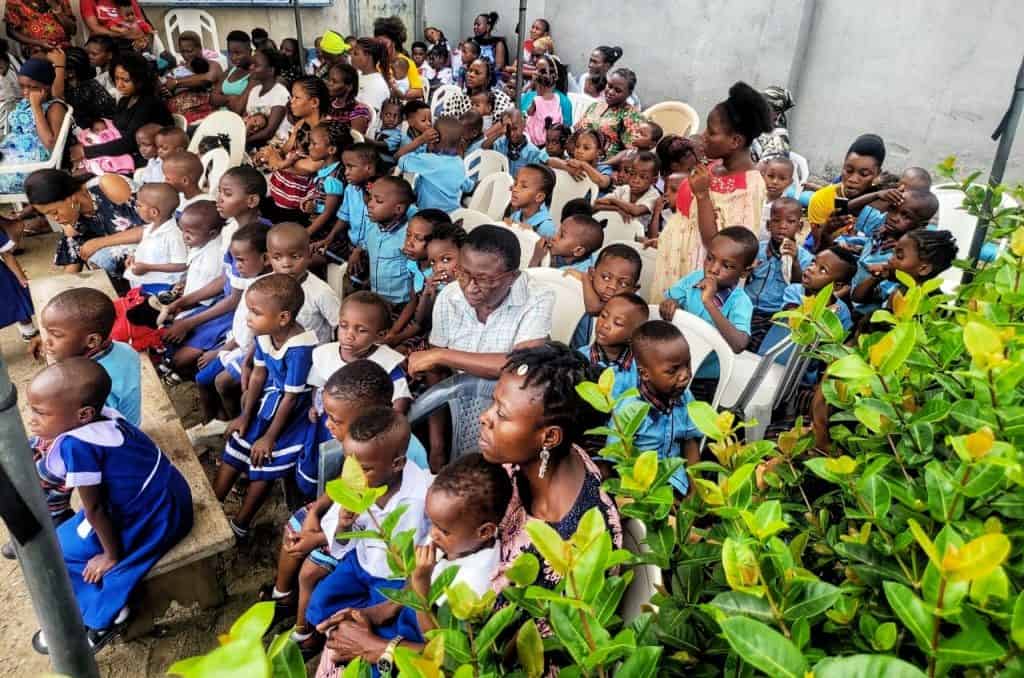 "During the periods of vaccination, a message is sent to the state's league that combines all Muslims clerics in Cross River, in which they're asked to include information about the vaccination in their Friday sermons," says Alhaji Shabam Abdullahi, the Calabar-based secretary of the Muslim-Hausa community in Cross River. 
Muslim leaders have also helped vaccination officials overcome ba'ashiga, the tradition that bans non-family members from entering the homes of Muslim families. They've done this by assigning local members of the Hausa community to accompany each of the vaccination teams. "Firstly, the community member would know all the houses with children that require vaccination, and secondly, these community members have access to the houses, because they are known to these families, who, due to the message in the mosques, will be anticipating the vaccination officers," says Shabam. 
Shehu Usman, who moved three years ago to Calabar from Kano State, one of the states where the virus has hit the hardest, said he had seen first-hand the harm polio causes, rendering many crippled and left to a life of street begging. He added, through an interpreter,  that when he heard about the vaccination exercise in the mosque, "I quickly informed my wife to get ready and ensure that [our son] was vaccinated."
Continued cooperation
Dr. Okoi Ikpi, a community health physician at the University of Calabar Teaching Hospital, says the re-emergence of polio in the country is tied to immunity gaps created with the health sector's focus on Covid-19, a period during which many children have missed out on vaccination. 
Pointing to the highly infectious nature of polio, Dr. Ikpi asserted the importance of getting all children inoculated to avert "a crisis that can be created by a single case." It is this urgency, he noted, that makes traditional chiefs' involvement essential.
Cross River's vaccination campaign has been so successful that it is now vaccinating communities across the international border in Cameroon. This effort isn't purely altruistic, notes Dr. Ekpenyong: hundreds of Cameroonians fleeing violence in their own country have spilled into Cross River in recent weeks.
As the state plans future rounds of vaccination programs in its quest to eradicate the virus, authorities "will continue to engage with the traditional leaders to push the vaccination drive," says Dr. Ekpenyong. "Our people listen to them. They trust them. It works, and so we will continue to let them lead." 
This article was produced in collaboration with Egab