Dance if you want to
In Shanghai, a celebrated dance troupe is challenging stereotypes and cultural bias with exuberant live and televised exhibitions — all of them performed from their wheelchairs.
Disability is strongly stigmatized in China. The Mandarin word canfei "basically means if you're disabled, you're a useless person," says Pan Jing, who has been paralyzed since a 2012 car crash. So, in 2014, the professional dancer, who now uses a wheelchair, started Home for Hope, the city's first dance troupe made up entirely of paraplegic dancers. 
The dancers are led by choreographers who design routines specifically for their abilities, and have performed in over 70 live shows and on Chinese TV. "I want to let more people see us," said one Home for Hope dancer. "We suffered from spinal cord injuries and became paraplegics, but we still want to live freely and happily."
Upwardly mobile
Some 20 million Americans live in mobile homes, often organized into "parks" that aren't really mobile at all, but permanent neighborhoods that offer affordable housing located near people's jobs. The problem is, if the owner of the park decides to sell, an entire community can find itself uprooted — and stuck with exorbitant relocation costs.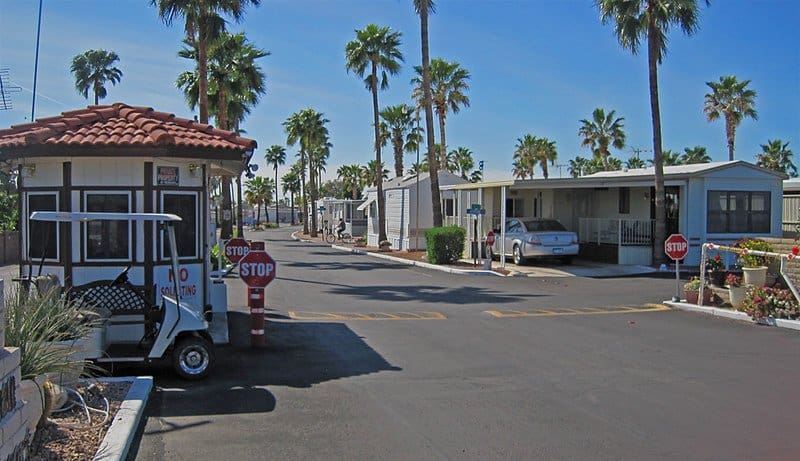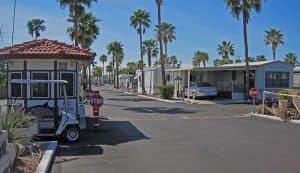 Southerly takes a deep dive into how "Opportunity to Purchase" laws, now enacted in 19 states, help mobile home residents collectively buy the land they're living on when it's put up for sale. A national organization called ROC USA provides low-interest financing, which the residents can use to form what's called a resident-owned community (ROC). These communities often function like a co-op, with each resident owning shares in the greater whole. After about 10 years, the ROC usually has built enough equity to transition to a conventional low-interest mortgage. 
"Models like ROC's help people who otherwise might have a lot of trouble accessing affordable, permanent housing do it together and stay close to their jobs," said the director of one immigrant-focused nonprofit, "in addition to remaining an integral part of our cities."
Food for the future
For 11,000 years the four corners potato nourished Indigenous Peoples in the American West. Now, the ancient tuber is being cultivated again — in part, because it's well suited to the hot, dry weather of a climate-changed world.
Crushed by negative news?
Sign up for the Reasons to be Cheerful newsletter.
Scientists are Indigenous leaders are working to reintroduce solanum jamesii due to its resistance to drought and high protein content, which is three times that of red potatoes. The Potato Cultivation Project, as it has come to be known, enlists gardeners and Indigenous participants, giving them seeds gathered from Indigenous ancestral landscapes. Some of the participants see it as a way to help climate-proof the food system while simultaneously resurrecting a lost cultural practice. 
"This project in restoring the four corners potato is an ancestral responsibility to carry on those teachings," said the director of Utah Diné Bikéyah Traditional Foods Program. "So that we remember why our ancestors left those seeds for us, and that we can return to these sustainable practices in our commitment to the landscape."