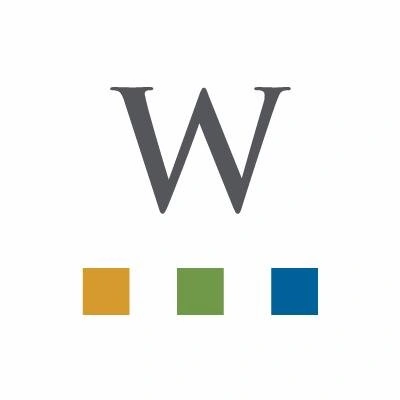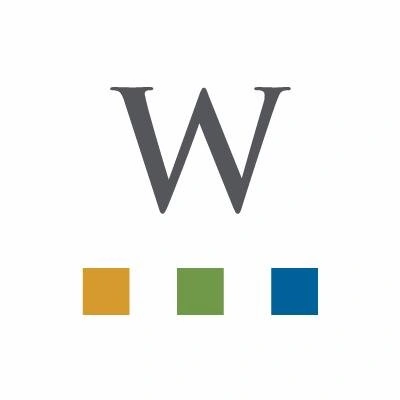 Waterline is an ongoing series of stories exploring the intersection of water, climate and food, told through the eyes of the people impacted by these issues. It is funded by a grant from the Walton Family Foundation.
Around this time each year, thousands of volunteer environmentalists in Louisiana enlist themselves to bag oyster shells for recycling. Later, they will wade into the Gulf of Mexico's waters; in a line, shoulder to shoulder, the volunteers gently plop the oyster shells into the water, stacking them to form a reef. 
In recent generations, the Louisiana coast has found itself in ecological peril. As a result of oil and gas activity and centuries of leveeing and dredging the Mississippi River, maximizing its economy to transport oil and gas and industrial products, roughly 2,000 square miles of Louisiana coastal lands have fallen into the sea since the 1930s.
While it lacks the heavy duty equipment and ambitious landscaping plans of the state, the Coalition to Restore Coastal Louisiana (CRCL) is playing its own unique role in guarding against the worst of the Bayou State's coastal erosion crisis.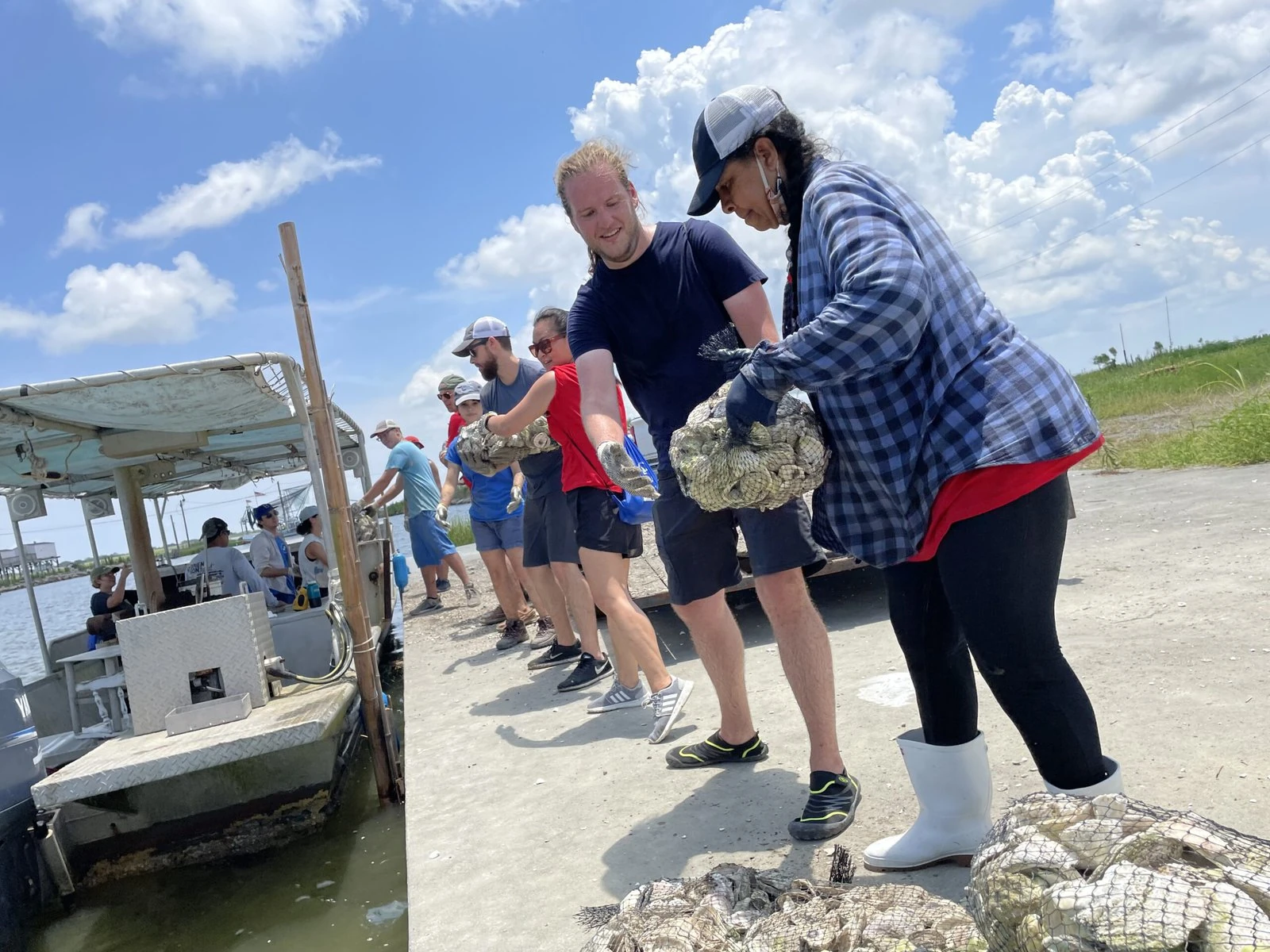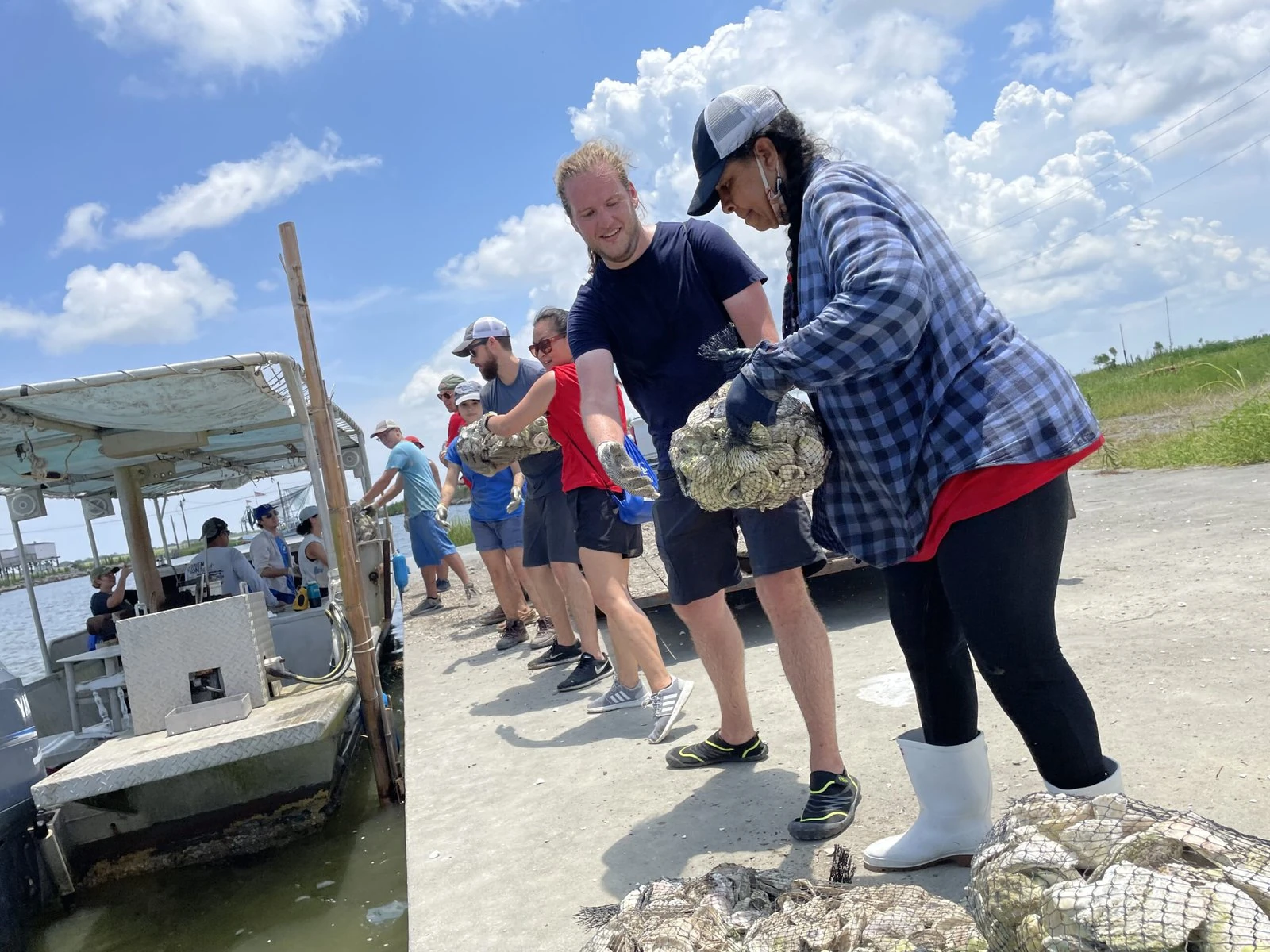 Since 2014, the CRCL's Oyster Shell Recycling Program has grown into one of the largest of its kind in the country. Its success depends on the 35 New Orleans area restaurants currently taking CRCL up on its slogan — "Once you shuck 'em, don't just chuck 'em!" — and donating their leftover shells. In nearly a decade of work, the CRCL has recycled more than 13 million pounds of shells, in turn helping protect over 8,000 feet of shoreline, which is then tracked and measured over time to ensure its maintenance. 
Other oyster shell recycling programs have surfaced across US shorelines, from New York's high school student-run Billion Oyster Project to state-run programs like the South Carolina Oyster Restoration and Enhancement Program and nonprofit-led programs like Texas' Galveston Bay Foundation's Oyster Shell Recycling Program. In attempts to mirror nature' process, these efforts involve the local community and fight climate change at the same time. 
Oysters are crucial components of coastal ecosystems.
As a filter feeder, a healthy adult oyster can filter up to an estimated 50 gallons of water per day, while removing harmful pollutants like nitrogen and phosphorus. The bivalves' reefs also aid in stabilizing shorelines, scientists say; through the reefs' varying heights, they absorb the impacts of waves, a vessel's wake or the toll of daily tides, avoiding the erosive effects of each.  
Humans have consumed oysters throughout our history. But until recent generations, most oysters were consumed near the coastal regions in which they were harvested from the wild. In many cases, including among Indigenous populations across the Gulf of Mexico, shells were disposed of in the sea, allowing oysters' reproduction process to naturally flourish through the reintroduction of empty shells. That all changed with the evolution of transportation and food storage technology allowing oysters to be carried to dining destinations hundreds of miles inland, where they're shucked from their shells with tiny forks, fresh as ever.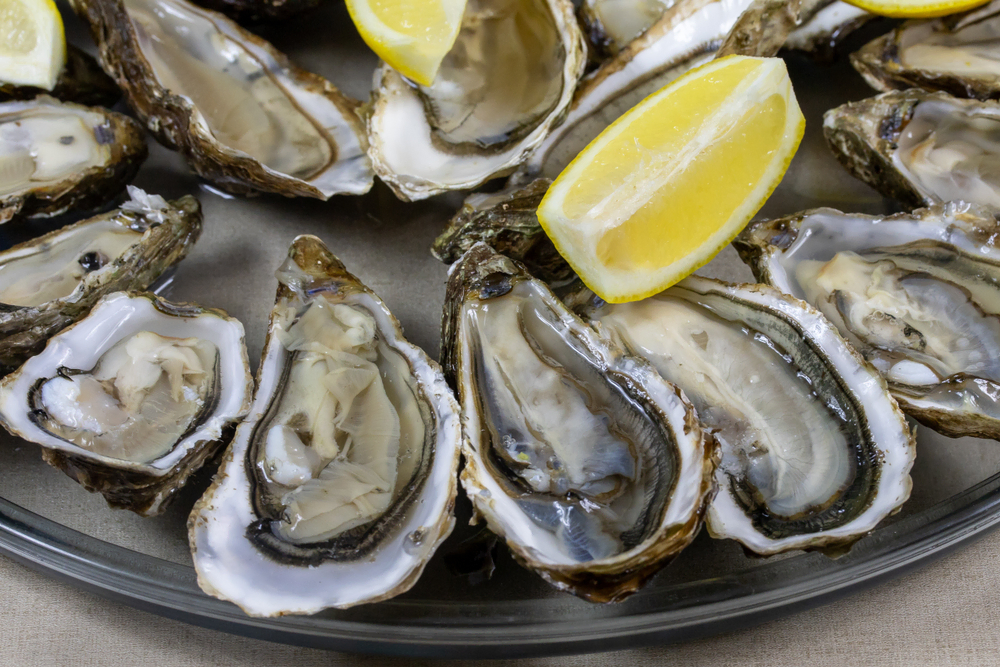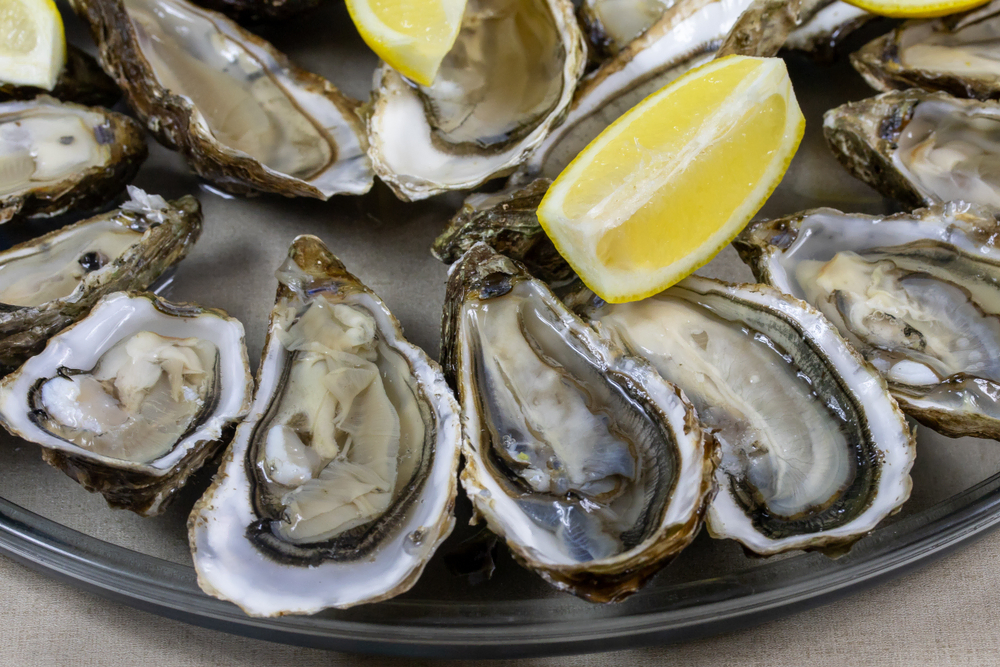 The result has been the tossing of oyster shells by the ton into landfills alongside other trash. This has particularly been the case in urban centers, where disposal of the shells can be costly. 
Without the presence of adult or deceased oysters' calcium carbonate shells for baby oysters — called spat — to attach, settle and grow, gone, too, is the opportunity for oyster reef growth.
Crushed by negative news?
Sign up for the Reasons to be Cheerful newsletter.
Instead, the introduction of recycled shells through programs like CRCL creates a structural starting point for oyster growth. In effect, a "living shoreline" — described by federal agencies as "a protected, stabilized coastal edge made of natural materials" — is reborn. 
It's essentially a return to an age-old practice. "We're not coming up with something new," says Darrah Bach, who manages the CRCL's oyster shell recycling program. "But we're providing for a system that worked beautifully for a long, long time."
Louisiana is uniquely suited for oyster shell recycling. The state produces more oysters than anywhere in the US – an industry of both wild harvested and farmed oysters that makes up 50 percent of the nation's supply. The Louisiana Department of Health estimates that 1.3 million oysters born of Louisiana's shores are consumed each day across the country. 
The recycling process begins with a plate of oysters set in front of a customer. After the oysters have been enjoyed and the plate has been cleared, the shells are discarded and sent to the curb in color-coded trash cans that indicate they will be sent for recycling. Pickup takes place three times each week; CRCL uses a tiered fee to determine the cost for restaurants. 
Upon arrival to the program's shell dumping grounds, oyster shells are washed clean of grease and other substances by volunteers, and then cured in sunlight to remove additional pathogens that might later harm the region's vulnerable coastal ecosystems. From there, the shells are ready for their return to the sea to build reefs.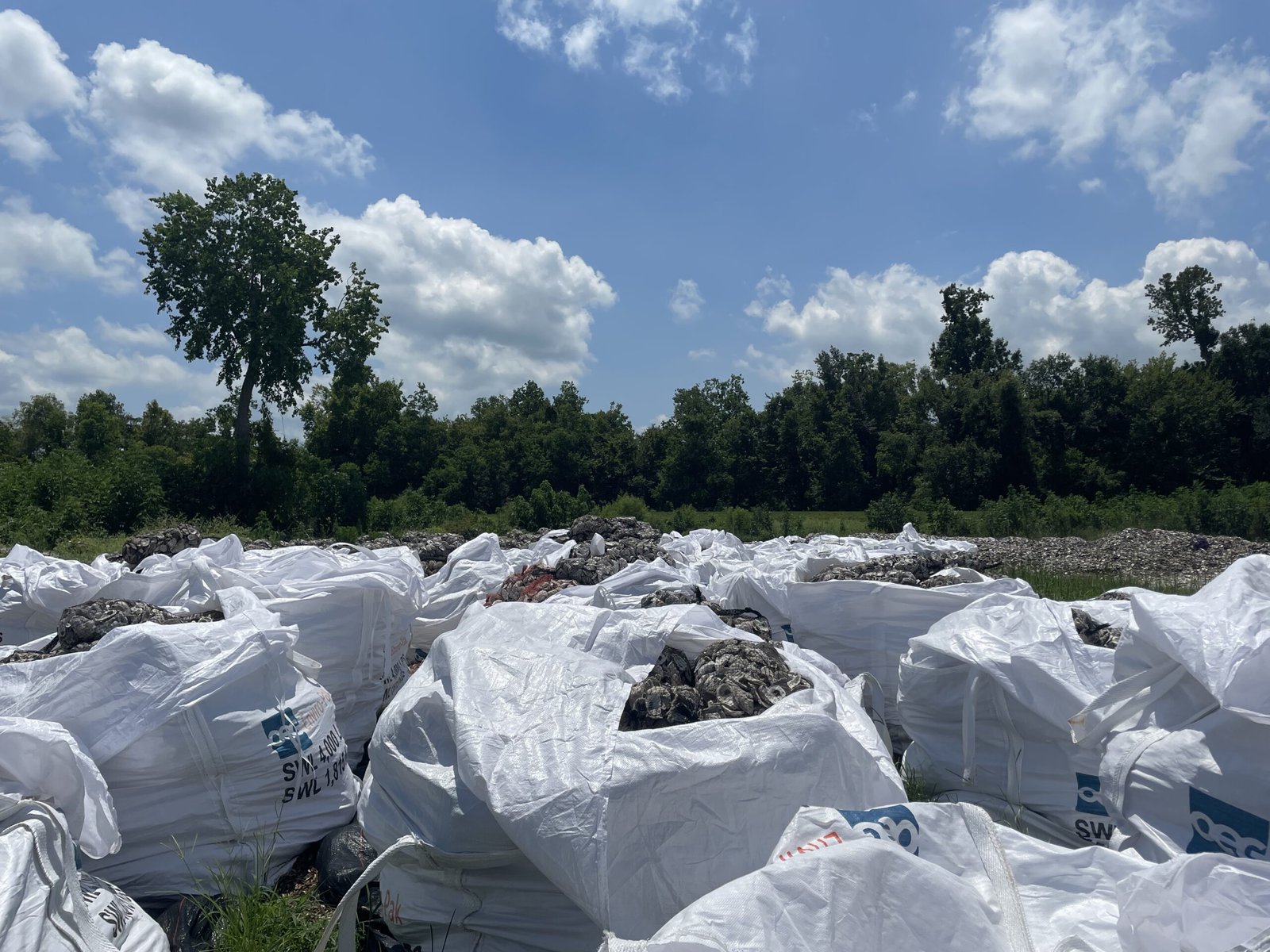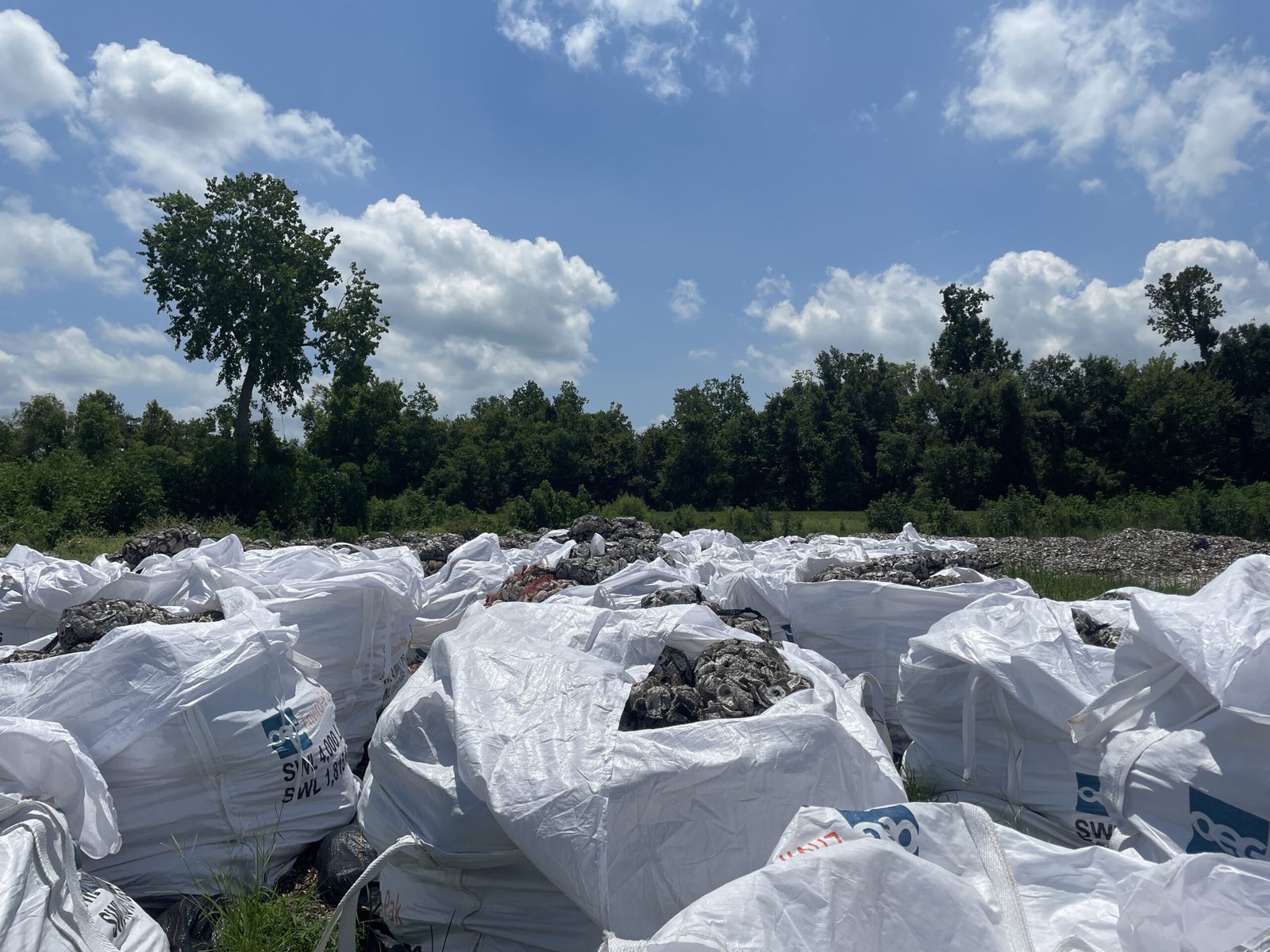 The CRCL tracks the growth of the five reef projects it's completed since 2016 through technology like satellite and drone imagery. The nonprofit estimates that the projects have allowed for 50 percent less coastal erosion in those same areas since the reefs' introduction. 
Oyster recycling has proven to help preserve cultures, too. Among the CRCL's oyster population restoration projects was the 2019 construction of a 400-foot reef for the Pointe-au-Chien Tribe, who have lived along the Louisiana coast for centuries. With the help of hundreds of CRCL volunteers and roughly 200,000 pounds of recycled oyster shells, the south Louisiana tribe was able to protect one of its historic burial mounds that had become vulnerable to coastal erosion's lapping threat.
The impact of oyster recycling has even caught the attention of Louisiana lawmakers. A state law recently went into effect that provides tax incentives for restaurants taking part in oyster shell recycling, either through the CRCL's long standing effort or other programs.
Even so, in an era of rising seas and climate crisis, living shorelines can only protect against so much. That includes the same oyster populations that, in part, bring these shorelines to life. Globally, up to 85 percent of wild oyster reefs have been reduced due to the deterioration of water quality, overharvesting and introduction of disease, according to researchers. In North America, the health of roughly 64 percent of reef habitats has decreased in recent years.
The Florida Gulf's Apalachicola Bay is a prime example of a growing ecological tension felt everywhere. In the early 2010s, the bay was declared a federal fishery disaster due to loss of oyster population; until 2025, Apalachicola Bay is under a wild oyster harvesting moratorium.
 In November of 2022, Texas enacted moratoriums on wild oyster harvesting in three of its bays.  
In the Atlantic region's Chesapeake Bay, the wild Eastern oyster has reached a critical population level; the local species has been estimated at just 1 to 2 percent of its population's peak.  
In each instance, ecological loss has in turn led to loss of economy for thousands of fisher-folk.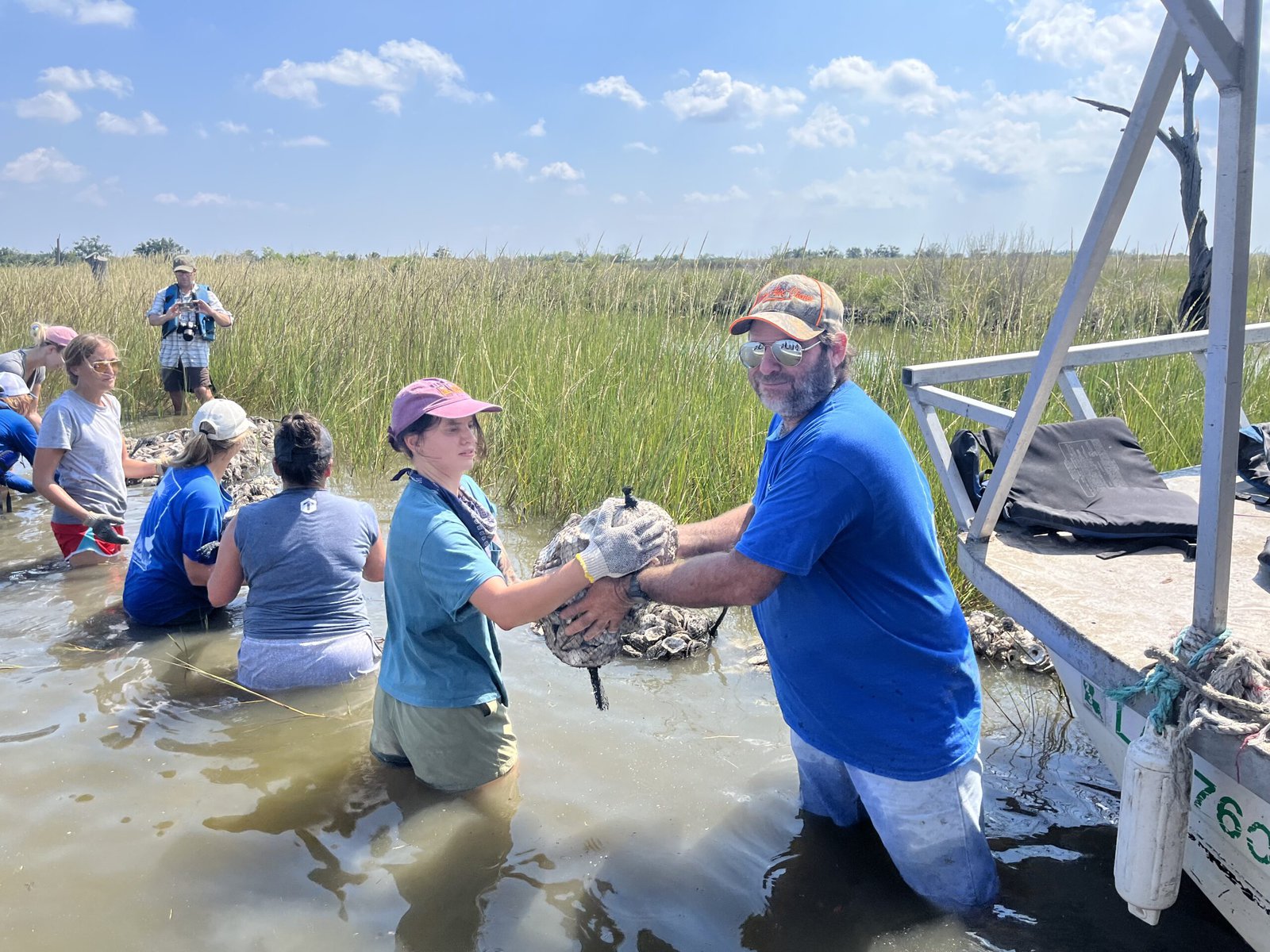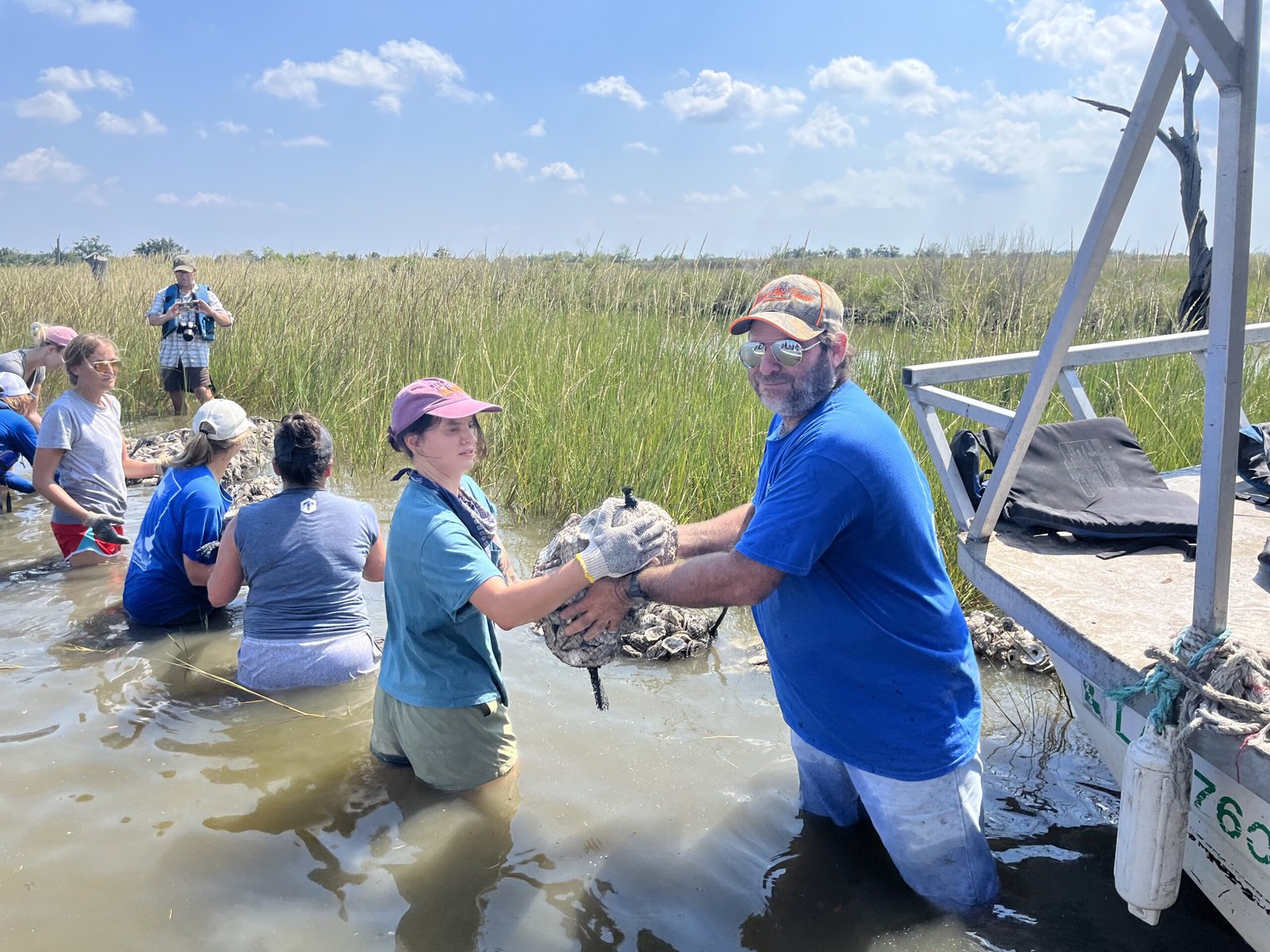 As a result, oyster harvesters lose their connection to the sea, says Imani Black, a shellfish aquaculture biologist and founder of Minorities in Aquaculture, which provides women of color access to the field. Without that connection, Black says, "ecological knowledge stays with the past, it doesn't move forward, and it doesn't evolve in ways new innovations and new ideas in the future can provide." 
By contrast, oyster shell recycling combines traditional conservation with modern science, even if it is only a minor fix for a problem at the scale of Louisiana's coastal erosion crisis. (That sense of urgency is the driver behind the state's 50-year, $50 billion Coastal Master Plan — a legislative wish list that uses oil spill funding for large-scale restoration.) 
But for CRCL, the benefits of oyster shell recycling go beyond restoration. When locals volunteer to help, program manager Bach hopes it deepens their sense of intimacy with the local environment: "That activity is critical to getting them engaged with, feeling a personal connection to, and taking further action to participate in climate solutions."