Josephus Anderson hasn't had it easy for the past decade. The Michigan native was medically (honorably) discharged from the Air Force at 19, after an on-duty accident at a base in Germany caused a traumatic brain injury. He was then diagnosed with bipolar I disorder and post-traumatic stress disorder. After he left the service, he experienced an extended period of homelessness.
He returned to Grand Rapids in his home state in 2012. But soon, his disabilities led the troubled youth to make a couple of bad decisions, starting with dropping out of college and committing a robbery that resulted in an eight-year prison sentence. 
"Everything was kind of new, so I didn't know how to cope, and it was hard," admits the laconic Anderson, now 31.
Fortunately, in 2022, though lacking a secure place to live, Anderson chose to move to Detroit, a city that has achieved significant success housing homeless veterans.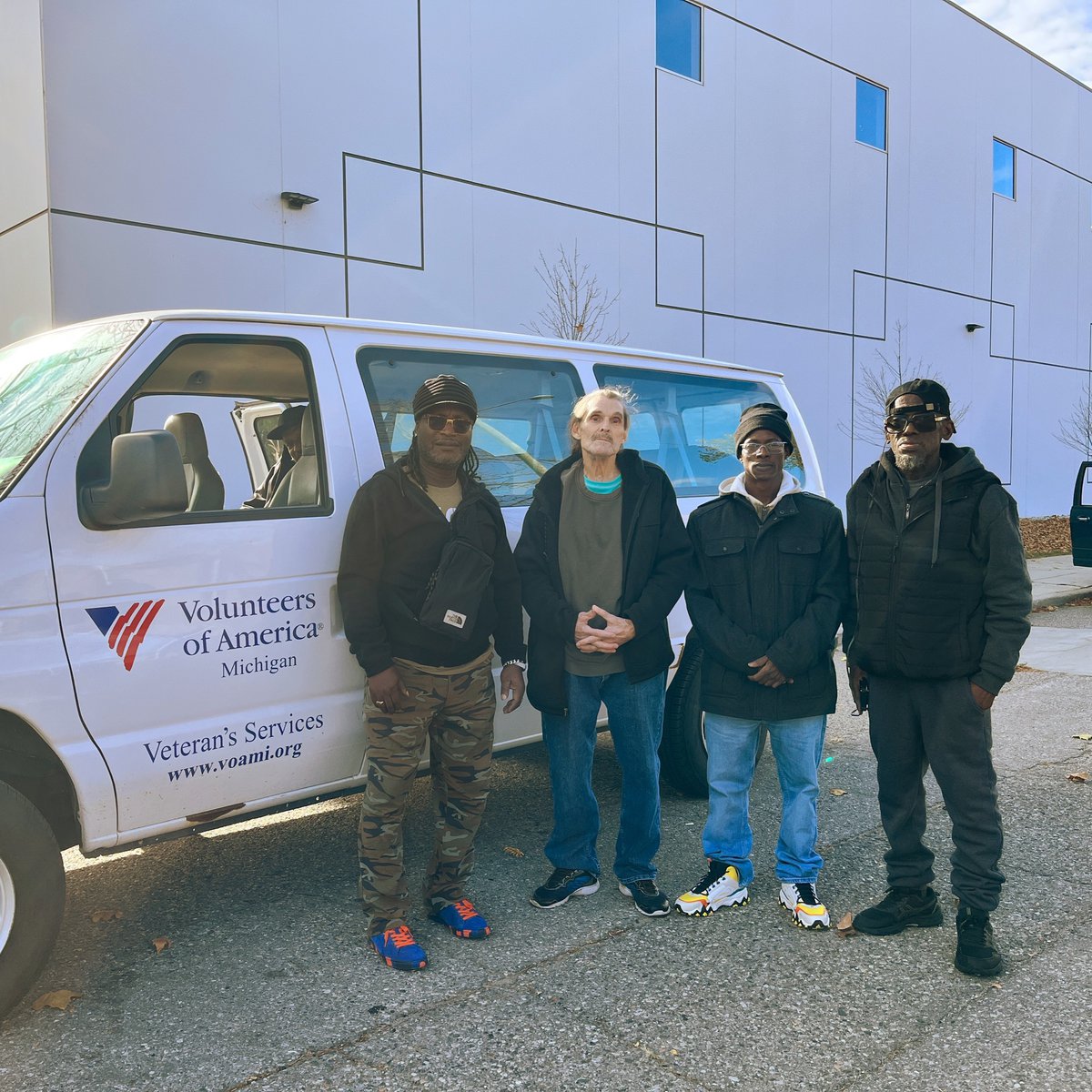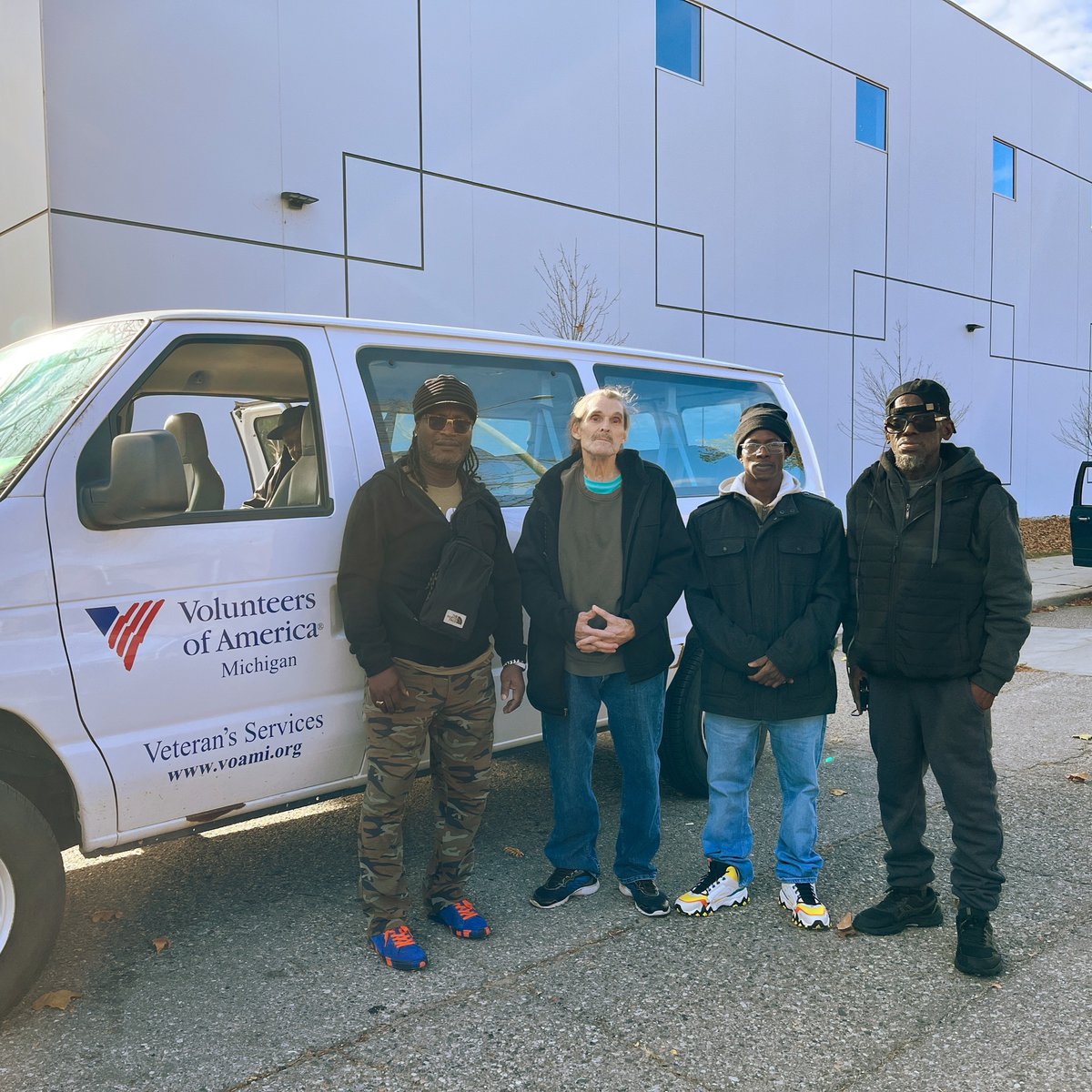 The Motor City was one of the first of the now 105 cities nationwide participating in the Built For Zero program, a movement to end homelessness developed by the nonprofit Community Solutions. Since joining the program in 2015, Detroit has reduced veteran homelessness by approximately 60 percent.
"When I started with the VA [United States Department of Veterans Affairs] in January 2017, the highest number that we had was 348 homeless veterans, and as of April 2023, we are now down to 104," says Jennifer Tuzinzky, a clinical and macro social worker and coordinated entry specialist for the Healthcare for Homeless Veterans program at the John D. Dingell VA Medical Center in Detroit.
Using the Built For Zero model, Detroit restructured its system by merging its point of entry for homeless veterans with its point of entry for homeless individuals and families in the community. That switch enabled veterans to access all of the resources available to them, not just veterans' resources that they don't always know about or utilize. (Some veterans don't consider themselves veterans, especially if they didn't serve in combat, or they don't realize that they are eligible for disability care or pensions, as long as they received an honorable or medical discharge.)
Like many others struggling to get connected and back on track to a happy, fulfilling life, Anderson benefited from the individual attention Built For Zero focuses on veterans and homeless individuals and families.
Crushed by negative news?
Sign up for the Reasons to be Cheerful newsletter.
"Detroit utilizes an approach of getting to know each veteran individually, because that is critical to ensure proper housing placement and reduce recidivism," explains Diandra Gourlay, vice president of social services for Volunteers of America Michigan (VOAM), the state's largest provider of veteran services, which oversees the Built for Zero program in Detroit. "Solving homelessness is not simply putting individuals in housing; it's putting them in housing that meets their unique needs, where they have the type of support and community necessary to maintain their housing."
Initially, the VA's Grant Per Diem (GPD) program paid for Anderson to live in transitional housing. Rhonda Hall, Anderson's case manager through VOAM, became a key member of Team Josephus.
"I was his first stop," she says, helping him get enrolled in the system and guiding him through the Built For Zero process. "He was a little nervous when he came in and talked, but he was always enthusiastic, and he was ready to get this going. He wanted to find a place to live and go back to school. He had a list of things he wanted to do, and he came in and got it done."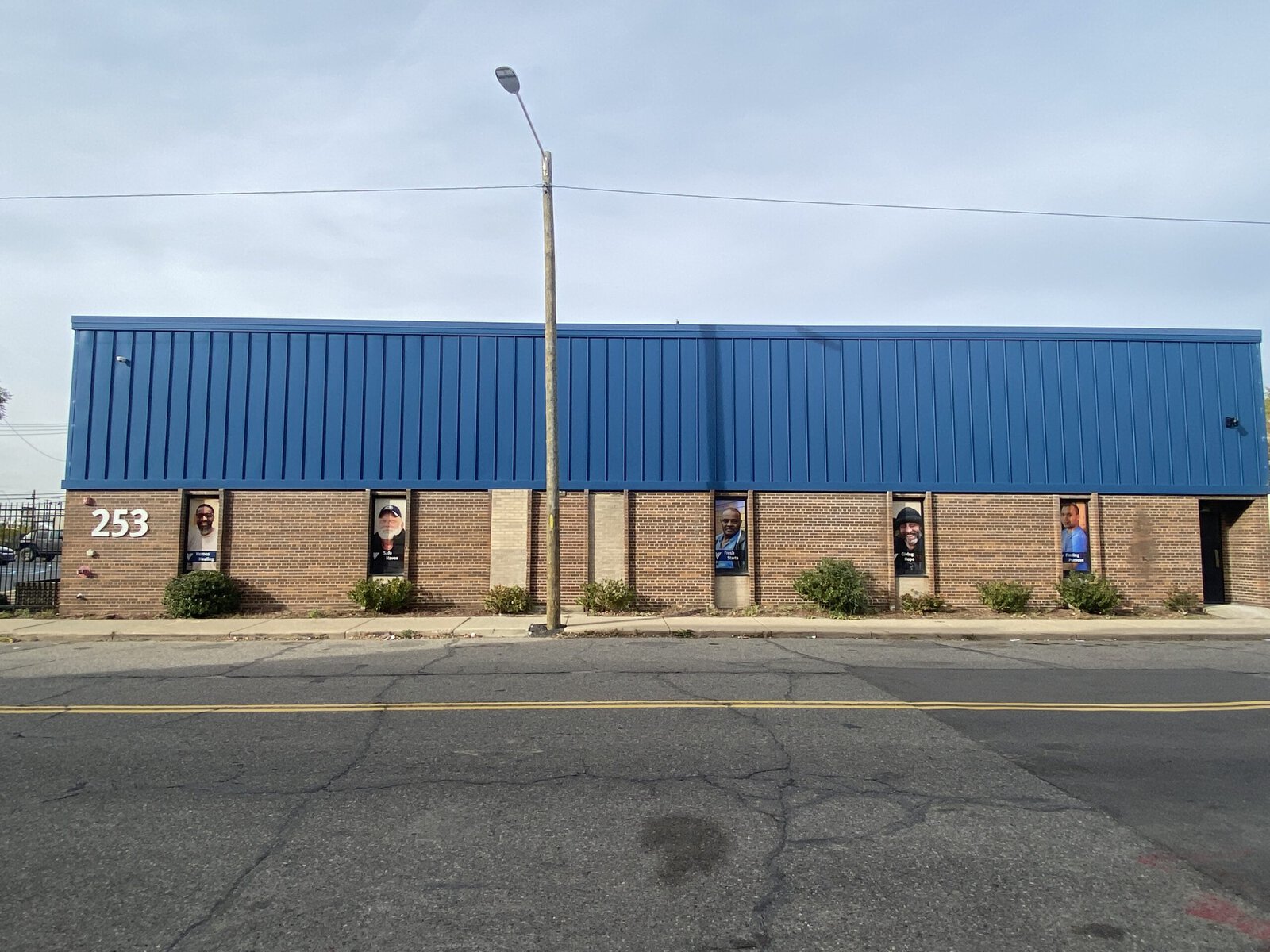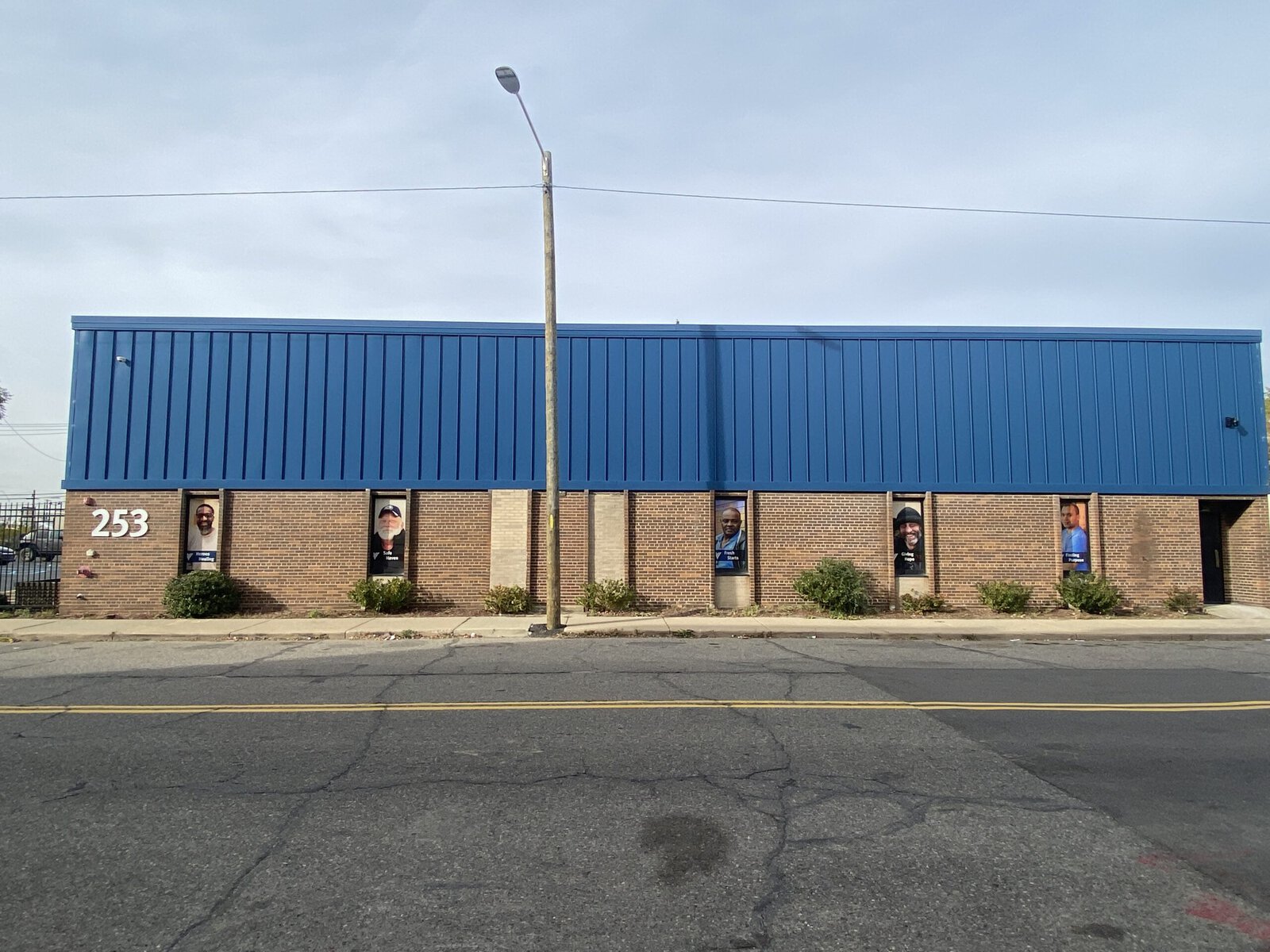 Although the VA's Supportive Services for Veteran Families (SSVF) program can place veterans in various safe GPD shelters with open beds, they promote a "veteran's preference" approach, explains Thomas Bradley, who coordinates social services for Detroit's SSVF program. He and Hall supported Anderson as the veteran worked to identify the right place for himself.
"The whole time he was in transitional housing, he said he wanted to get out," recalls Bradley, himself an Air Force veteran. "He got shot down for a lot of his choices for various reasons because the place didn't pass our inspection or became unavailable at the last minute, so he encountered all kinds of barriers, but what impressed me about him was his resilience, and he just kept going."
Hall credits much of their success to the collaborative effort among the VOAM, SSVF and the US Housing and Urban Development/Veterans Affairs Supportive Housing program. All of these organizations are part of the team that actively participates under Detroit's Built For Zero umbrella. They assist the veterans searching for housing and give them potential leads. Hall helped Anderson by making sure he followed up on the leads he received.
"He got discouraged a couple of times, and he would say, 'Miss Hall, I don't know, I'm just not finding anything,'" she says. "I said, 'No, just hang in there, Josephus. We're going to find you something.' He was diligent and found places to live in good areas."
In the spring, Anderson got excited about a two-bedroom unit he saw. He was pleased about the area: "It's quiet. It's safe," he says. "So, it's like I'm able to let my hair down, you know, half way."
At first, he was disappointed once again. Owned by two sisters who grew up in the house, the residence had fallen into disrepair and failed the inspection. But one of the sisters is a veteran, and, Bradley explains, there was an "instant connection." They got the repairs done, and when the house passed inspection, Bradley recalls, "They called him and said, 'We want you here!'"
Anderson had done much of the searching on his own, adds Bradley, who was more than happy to provide VA housing incentives to the sisters to help get the house ready. They provide the incentives, Bradley says, if there is a barrier that may prevent the veteran from obtaining the housing they want, as in Anderson's situation, or if the veteran has an eviction or other blemish on their record. 
After Anderson got his keys in May, Bradley dropped off a household goods starter kit that includes furniture, dishes, pots and pans, towels, sheets – all "the good stuff," he says. SSVF always tries to help the veteran customize the home, so Bradley will help them obtain curtains or a large-screen TV, for example.
"When I asked Josephus what he wanted or needed above and beyond the regular household goods, he didn't ask for anything special," Bradley says. "So I got him a 50-inch smart TV, sound bar and a crock pot."
Like Anderson himself, Detroit's Built for Zero program has come a long way. When it launched, they had more than 300 transitional housing beds and were averaging 60 GPD beds for veterans. Because of ongoing reductions in homelessness, Gourlay says, this fall, they will reduce the number of GPD beds for veterans from 60 to 40 and the total to 80 transitional housing beds for the community.
According to Kally Canfield, Community Solutions' system improvement advisor for large cities, Detroit has reached a phase they call "Large City, Last Mile." It's "one of the most promising large cities and the closest one we are working with to reach functional zero for veterans by the end of June 2026, if not sooner," Canfield says. She credits the leadership role of the VA, and the coordinated effort of everyone involved to work together towards the common goal of ending homelessness.
One of the areas Canfield is working with Detroit to improve is veterans who fall back into homelessness after being housed. Currently, they are looking closely at the data and will be holding focus groups to talk with those vets.
Canfield is also working closely with several large cities in the running to be the first to attain functional zero with one of their homeless populations: Washington D.C.; Charlotte/Mecklenburg County, N.C.; Johnsonville, South Carolina; and Minneapolis and St. Paul, Minnesota.
Along with Detroit, these are the cities Built For Zero has identified that have the strongest teams in place with everyone working fluidly together, Canfield explains. Although they still have a way to go because large cities are "very complex and ever changing" and still grappling with the after effects of COVID, each is on pace to achieve the functional zero goal with their veteran or chronic homeless population by the end of June 2026.  
Now that his housing needs are being met in Detroit, Anderson is looking to the future. He used his VA benefits to earn a degree in digital media production at the Detroit School of Digital Technology. He recently shot his first film, Trust Nobody, and his dream is to work as a film producer. Anderson knows he needs a steadier stream of income to pay his bills in the meantime, so he recently enrolled in a 10-month course to become a medical assistant in the state of Michigan.
Anderson says he couldn't have navigated his way through the system or "handled business" the way he did if it weren't for all the support he got along the way.
"Volunteers of America, Mr. Bradley and Miss Hall were how I was able to get stable, get set up and get ahead, you know?" he says.