In 2012, DJ Shani was in Chicago visiting her critically ill mother when she began experiencing "some weird physical signs" herself. While her mom eventually recovered, DJ Shani was diagnosed with relapsing-remitting multiple sclerosis. 
After getting her first radio gig in 1998, DJ Shani had blazed a trail as a female DJ, ultimately settling down with her mixer and house music grooves in Austin in 2009. She wasn't about to let her illness — or her lack of health insurance — slow her down. "What heals me has always been and it will always be music," she says. So, when she came home from Chicago and discovered Medicaid wouldn't cover her treatment because the doctor who diagnosed her was in a different state, she was left to deal with her symptoms, which included loss of sight and of function on the left side of her body, mostly on her own. 
But that changed one night when she was playing at a fundraiser for the unhoused. DJ Shani "tripod[ed]" up the stairs (the building didn't have an elevator and she walks with a cane) to take a smoke break on the roof. She found a spot to sit and before she could get her lighter out, the woman next to her asked, "Do you have health insurance?"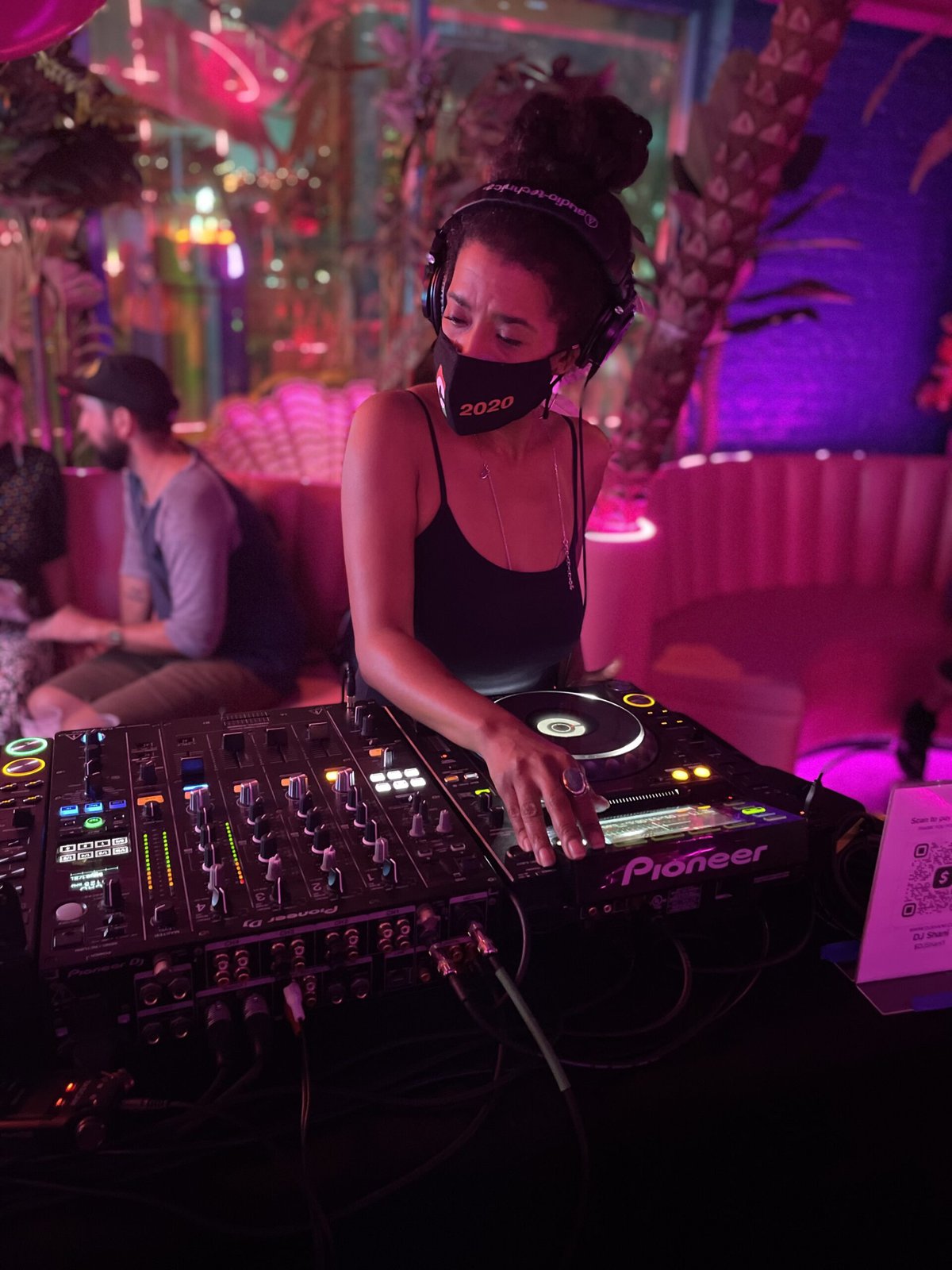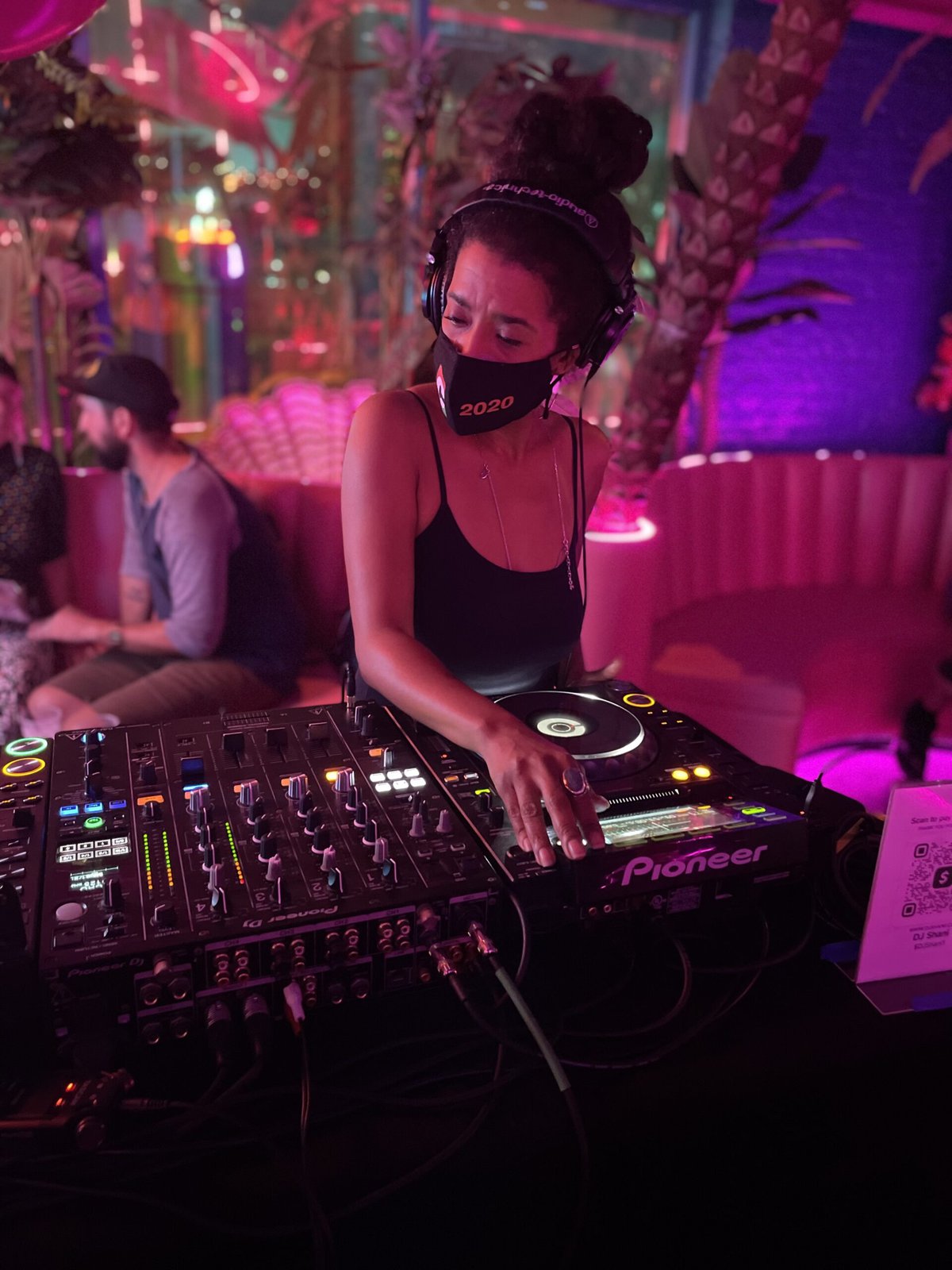 DJ Shani, who currently has a show called The Groove Temple on local radio station KUTX, says the universe was looking out for her that night. Not only did she happen to sit next to the head of member services for the Health Alliance for Austin Musicians (HAAM), but HAAM had just opened its membership to DJs. Three days later, DJ Shani had not just health insurance, but access to affordable or free services from a neurologist, acupuncturist and massage therapist, too. 
Since 2005, HAAM has enabled over 6,700 musicians in the five-county area around Austin to access $144 million worth of health care services. At its core is the Premium Assistance Program, which helps musicians obtain health insurance — through either the Affordable Care Act (ACA) or Austin's Central Health District — and provides assistance paying the often hefty premiums. HAAM also helps musicians access affordable vision and dental care, among other health services, and it runs a hearing clinic where performing artists can get screenings and custom earplugs for only $25 a visit. 
The nonprofit program has been a lifesaver — sometimes literally — for many of the area's musicians, who often make less than $24,000 a year. But its success lies in the fact that the benefits of HAAM are a two-way street: affordable health care helps musicians remain in the city, and the city profits from their work.
Austin has defined itself around its music culture for over half a century. While it didn't officially adopt the nickname "Live Music Capital of the World" until 1991, music has been woven into the DNA of the city since the 1970s, when dancehall culture gave way to live music as budding artists like Willie Nelson, Stevie Ray Vaughan and Townes van Zandt got their start in the Texas capital. Today, Austin is home to over 200 live music venues as well as notable music festivals like Austin City Limits (ACL) and South by Southwest. Music is so much a part of the culture that stages are being installed in every terminal of the city's expanding airport.  
"I can't honestly imagine Austin any other way," says Erica Shamaly, Music & Entertainment Division Manager of the City of Austin. "If all the venues were to disappear all of a sudden one day — I mean, that's just something that can't happen. We the city will do whatever it takes to ensure that our live music scene not only survives but thrives."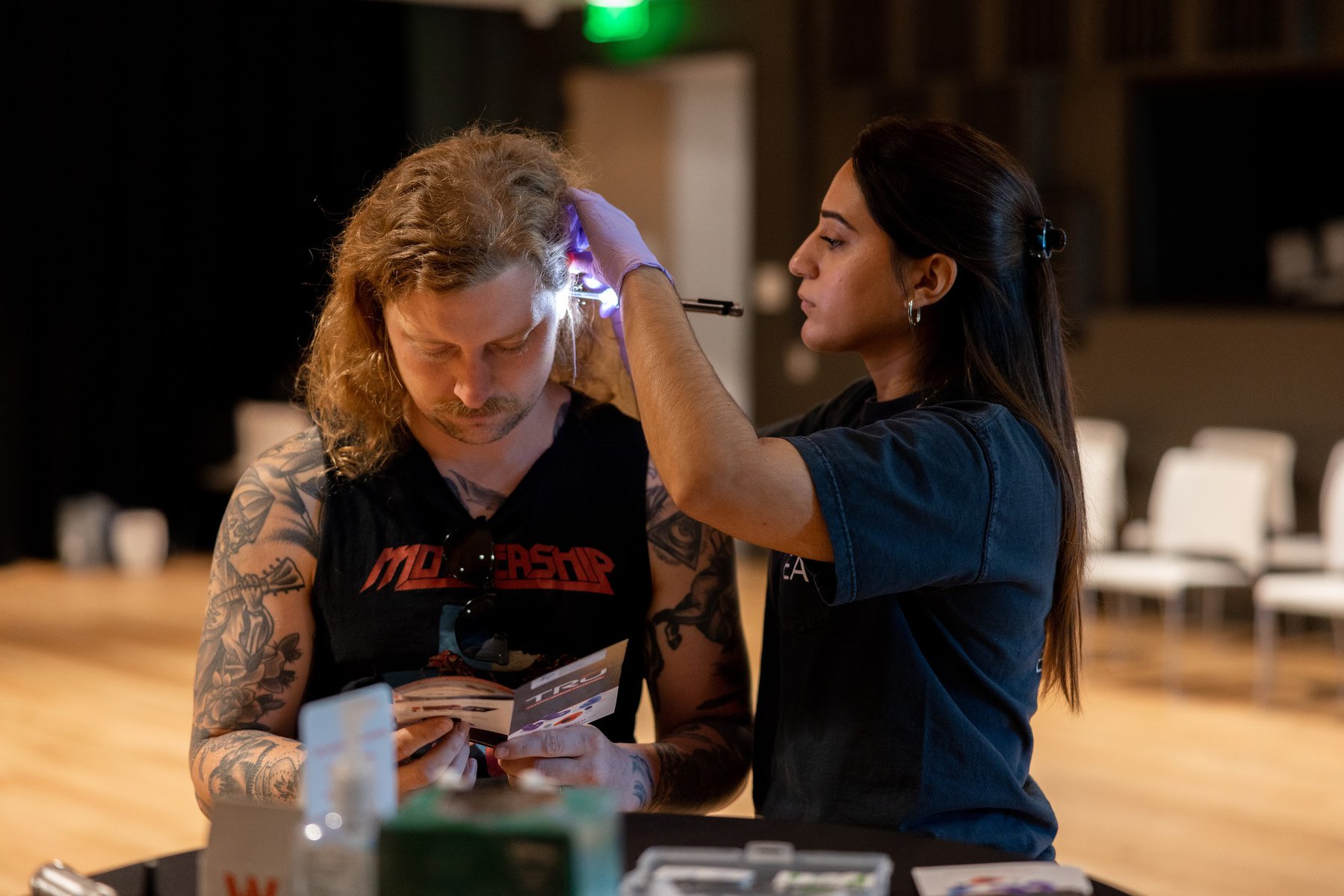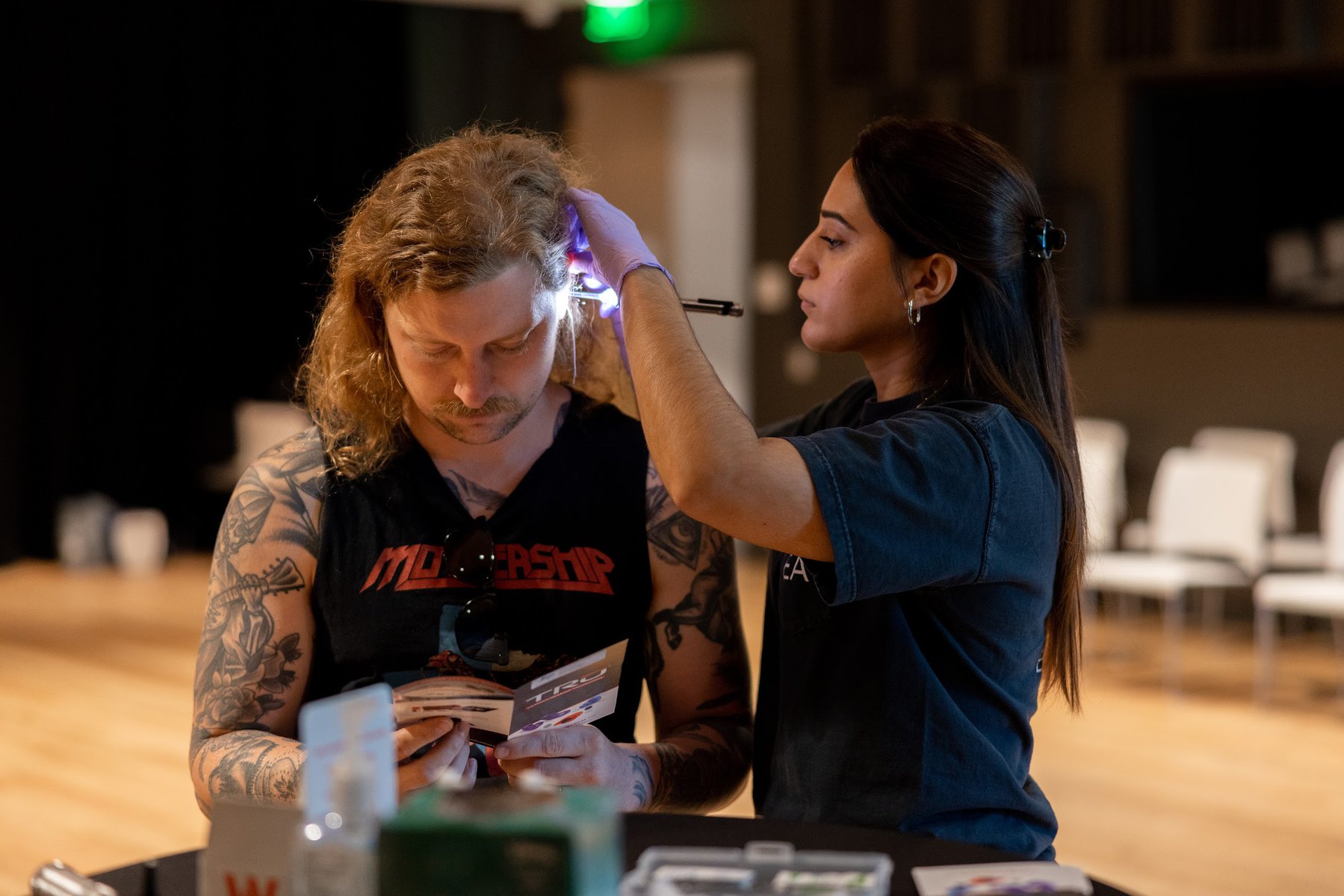 Austin nets around $1.8 billion a year in music tourism. In 2021, the city profited to the tune of $369.1 million from ACL alone. Between 2021 and 2022, it also became the 6th fastest growing city in the country, and according to 2022 population estimates, Austin is now the country's 10th most populous city. This rapid growth has made it enormously hard for musicians to afford to live there. HAAM has stepped in to fill a part of that void. 
When HAAM — the passion project of local philanthropist and music lover Robin Shivers — was created in 2005, it was an unprecedented program. The only other nonprofit like it was the New Orleans Musicians' Clinic, which opened in 1998 and operates under a slightly different model, providing a physical clinic where musicians receive comprehensive medical care. Today, programs have popped up in both Nashville and Seattle, and Paul Scott, CEO of HAAM, says that several other cities interested in setting up similar programs have reached out to the Austin organization.
HAAM's secret sauce lies in the creation of strategic partnerships with nearly every element of society. HAAM works with the city's chamber of commerce to access resources and funds, which became particularly relevant during the Covid-19 pandemic, when music gigs almost entirely disappeared, leaving many musicians out of work. The Austin medical community offers donated or discounted services for everything ranging from dental care to acupuncture to HAAM members. 
One of HAAM's biggest benefits of the year, Corporate Battle of the Bands, gets the business community involved in raising money for the organization while also "building corporate identity and team building," says Scott. "It's a very friendly, but competitive event." And the non-musical residents of Austin give back through fundraisers like the annual HAAM Day and the portion of the taxes they pay that support local health care initiatives.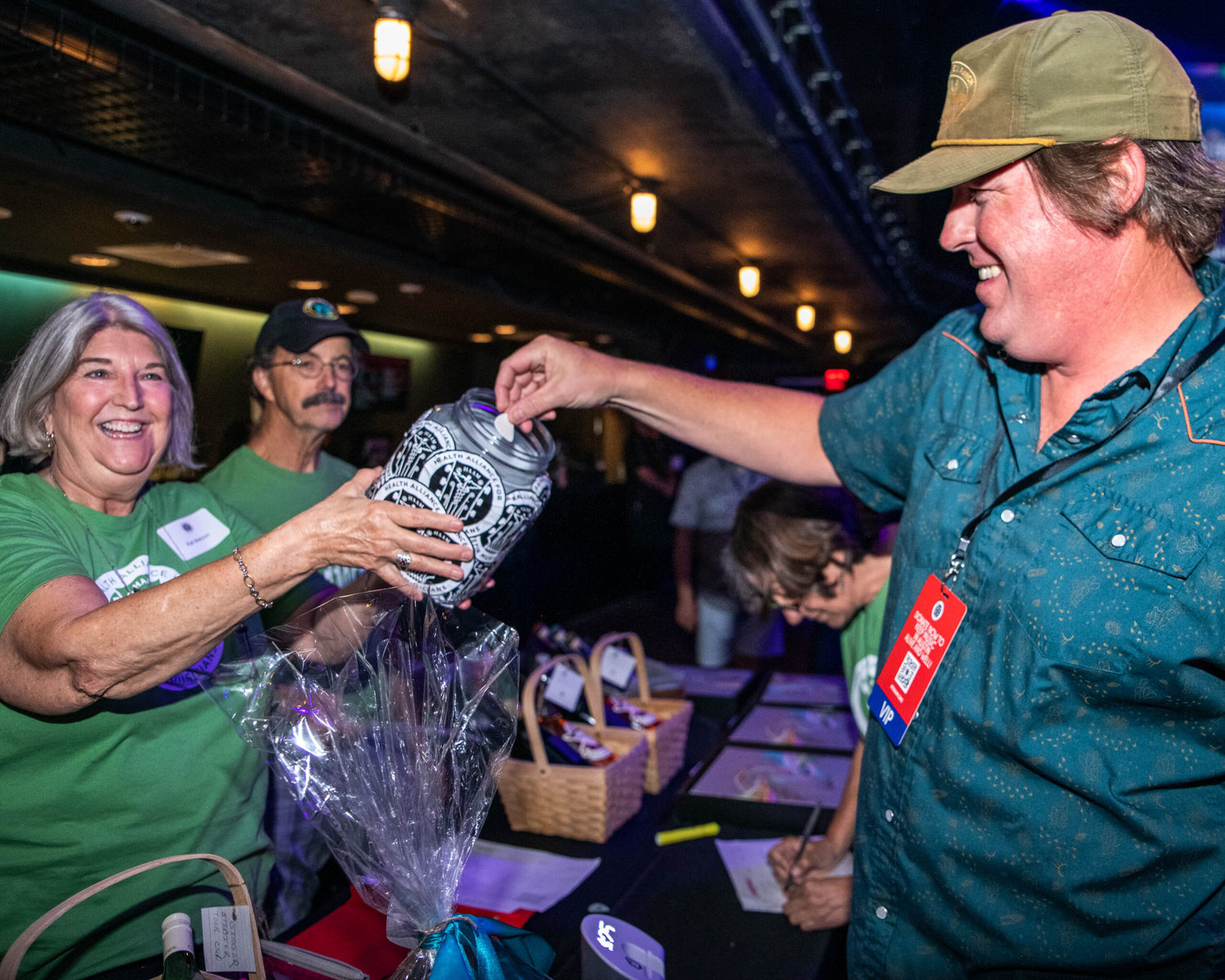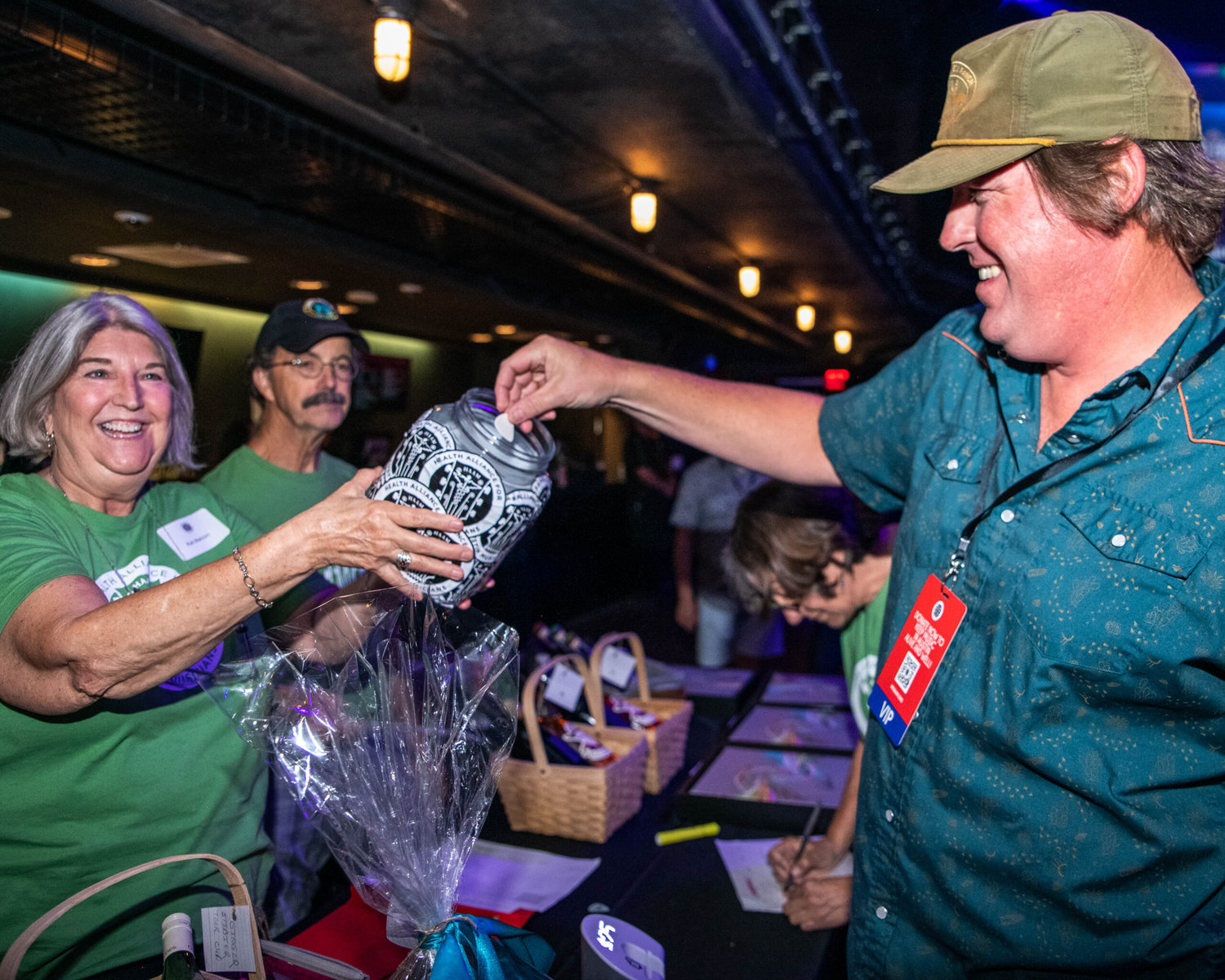 Scott says that for every $100 HAAM raises, it saves the community around $700 in indigent health care costs that would have landed on the city. Since 2005, HAAM has saved the City of Austin around $145 million. 
"We're actually creating a broader level of support and understanding of what it means to be a musician in Austin and the importance of supporting musicians," Scott says. "The larger community understands that it is a challenge. So, their support and help is critical to maintaining this cultural identity for the community and supporting this level of creativity and ability for people to afford to stay in Austin."
Nearly 20 years have passed since HAAM opened its doors — first proverbial, then physical as of March of this year — and over that time it has proven that one of its greatest strengths is the ability to pivot to meet the challenges of the day. When the ACA passed, its team of navigators began to help musicians sign up for health care through the exchange and to guide them in getting the most out of their plans. When Covid hit, HAAM established programs to help meet the additional needs of the community, and Scott says HAAM is planning to continue its efforts to address issues like food insecurity. And as Austin's musicians age, HAAM is looking for ways to continue serving the performing artists now eligible for Medicare.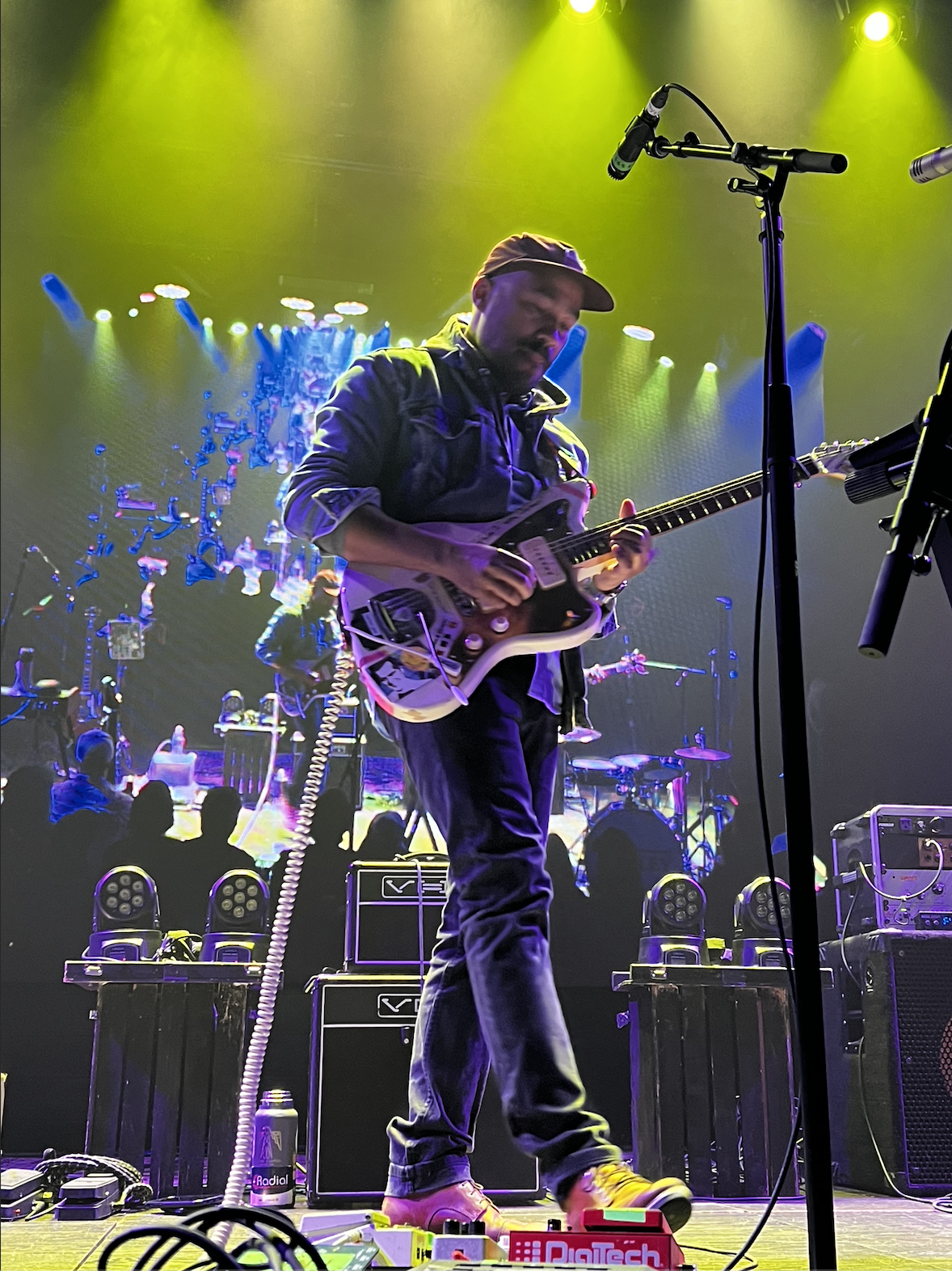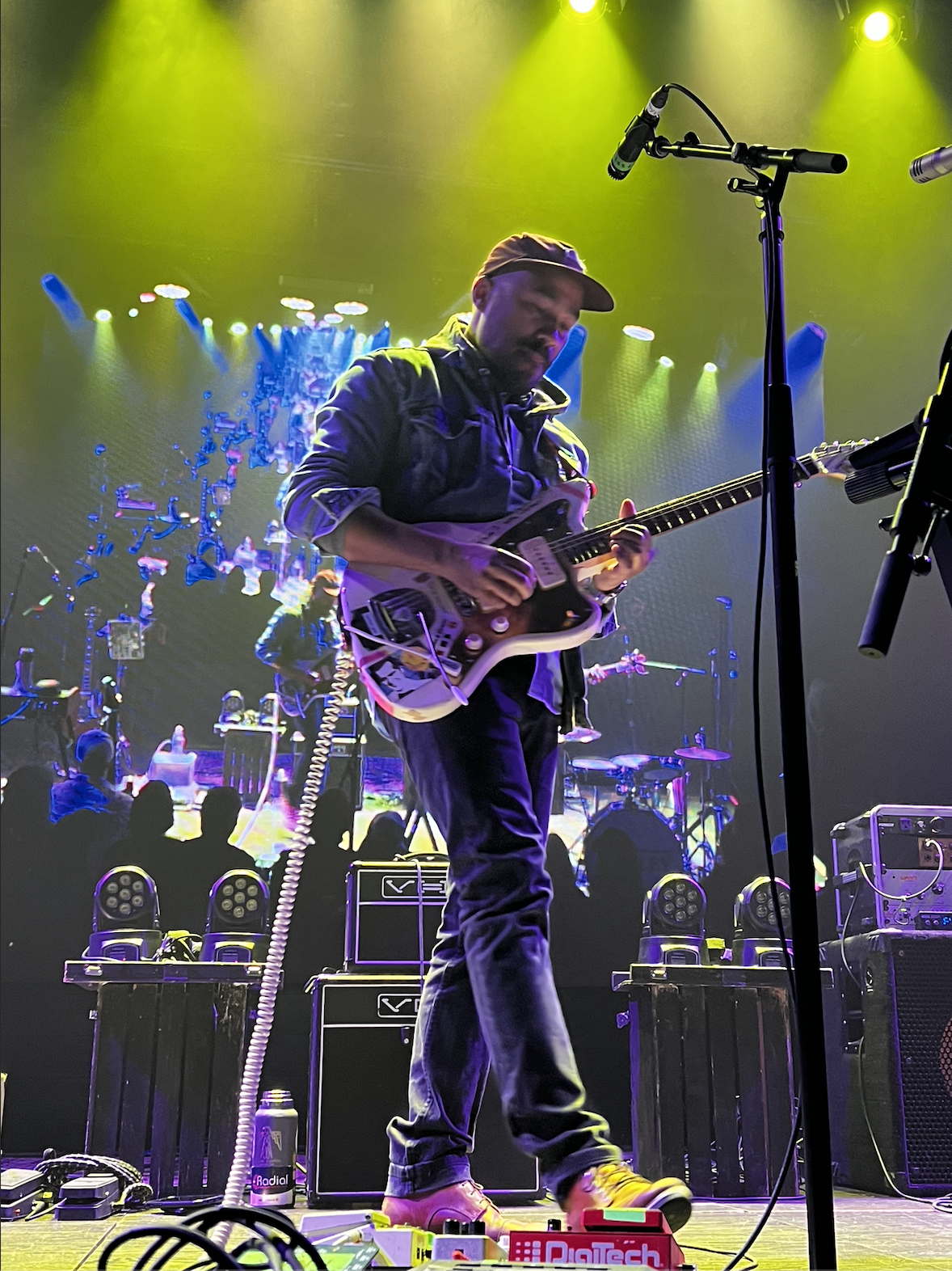 "In terms of modeling a social service program, I think it's a gem," says Harold McMillan, Austin musician, community advocate, historian and former HAAM member. "They didn't just strike out with a mission and strategy that became institutionalized and bureaucratic. They keep pivoting based on the need that is present in the community at the time."
James Bookert, who records as San Gabriel, knows this all too well. In 2013, Bookert woke up in an ambulance and was told he had a seizure while walking to a corner store. He didn't have insurance at the time, so he went back to work the very next day and didn't seek out follow-up care. 
Two years later, he became a member of HAAM. When he had a second seizure in 2020, he immediately called the HAAM navigators, who helped him find a primary care physician and get the treatment he needed. 
Bookert, who toured with the bluegrass band Whiskey Shivers for 10 years, began writing his own music while working at a liquor store during Covid. He recently gave notice at his job and is planning to again focus full-time on music. HAAM helped make that decision possible. 
"I'm fully able to do that because health insurance isn't another thing that I have to take into consideration," he says. "It's such a huge thing, such a weight off of the shoulders."