Thank God it's Thursday
Employee furloughs during Covid-19 have prompted some companies to implement a four-day work week, and in some cases the shift has worked out so well they're making it permanent while restoring salaries to pre-pandemic levels.
The Guardian tells the story of Target Publishing, a British magazine company that was forced to cut its staff's pay by 20 percent when the pandemic began. To make up for it, the company reduced the work week by the same amount. In July, when it brought salaries back to pre-pandemic levels, it decided to keep the shorter week in place. "Of course there were teething problems, but we found meetings were much shorter," said the owner. "And from a mental health point of view, we see huge benefits, and because everyone wants it to work you get an upside in higher profits."
Crushed by negative news?
Sign up for the Reasons to be Cheerful newsletter.
Bigger companies are taking similar measures. Unilevel has instituted a four-day week at its New Zealand offices as a 12-month pilot project, and says it will "trust" its workers to use the time efficiently. Microsoft also reduced work weeks by 20 percent in some factories, and found that worker efficiency rose by 40 percent in response. "Its time has come," said one economist of the idea. 
Walkability triomphes
One of the world's most famous boulevards, the Champs Elysées, will be transformed from a strip of car-clogged asphalt into an "extraordinary garden," according to the City of Paris. The project was approved last week by Mayor Anne Hidalgo. By 2030, the avenue's green coverage will be dramatically increased while the amount of space allocated to cars will have decreased by half.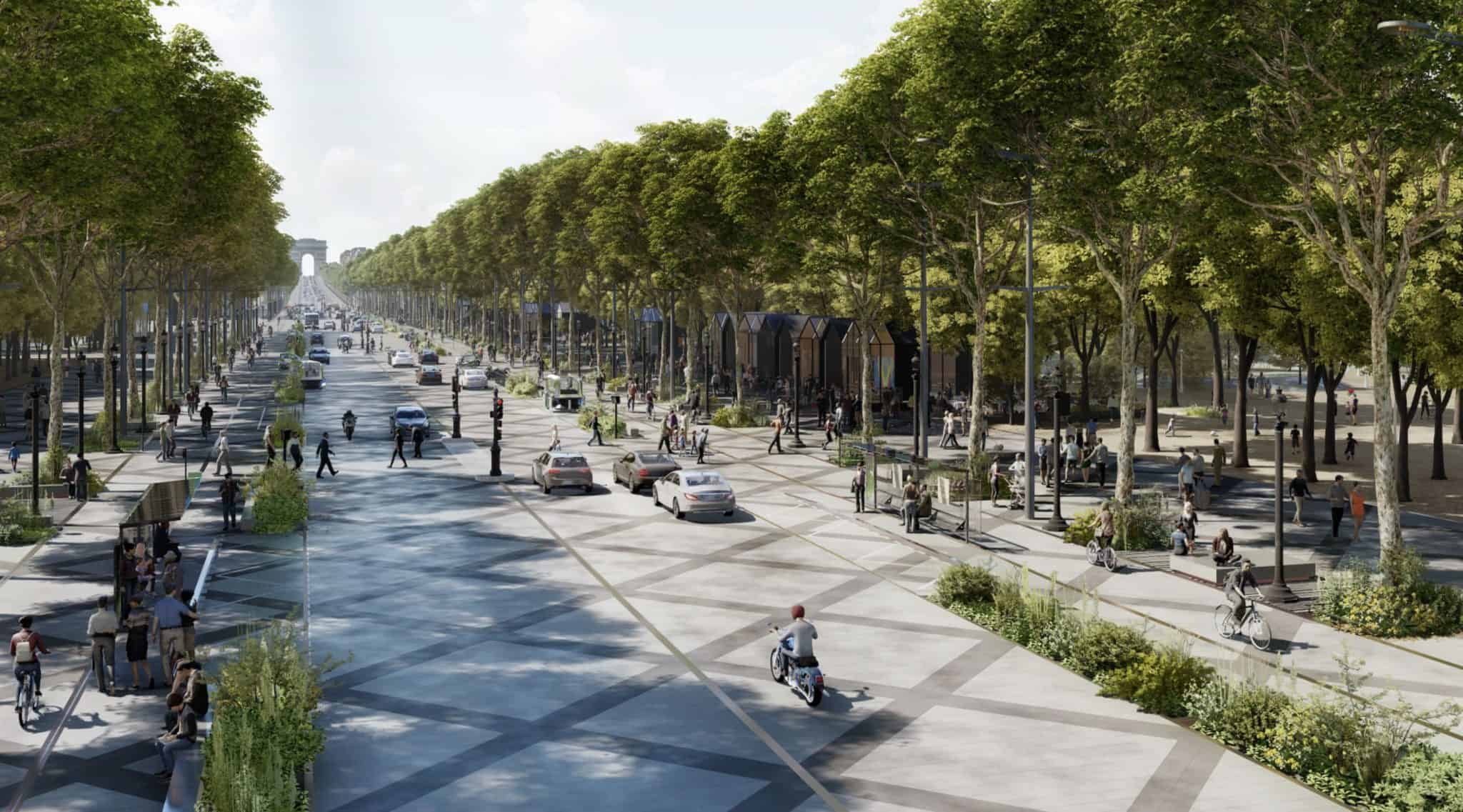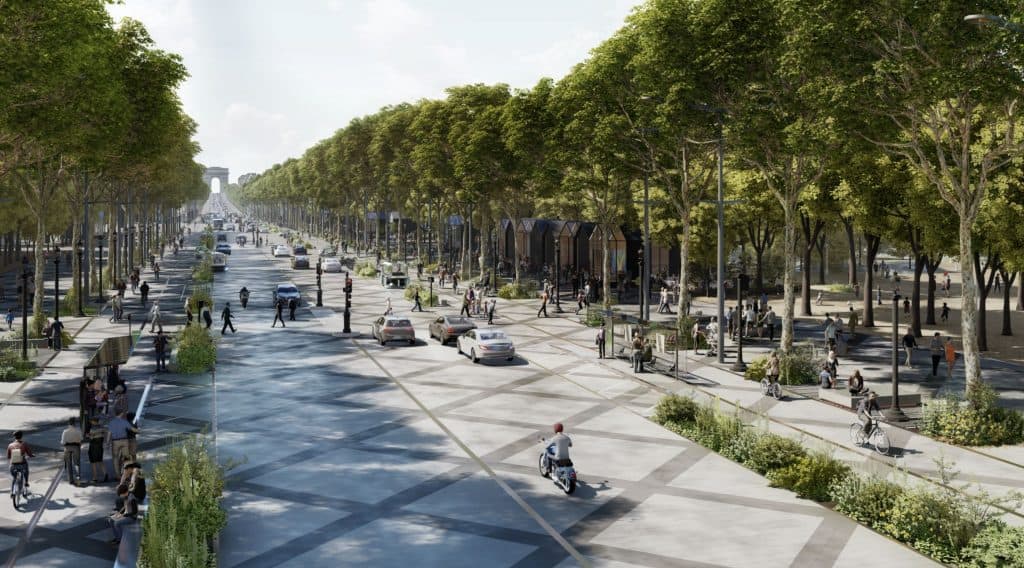 The changes are long overdue. The Champs Elysées has become extremely congested, and these days is crowded primarily by tourists — only 15 percent of its pedestrians are locals. The redesigned street will feature dedicated bike lanes and sweeping plazas landscaped with trees. Sidewalk widths will be doubled and traffic speeds reduced significantly. The move is in line with Hidalgo's vision for the city, which has already led to a host of traffic calming measures and a network of bike lanes greatly expanded by the pandemic. "It will eventually be possible to walk from the Louvre all the way to the Arc de Triomphe under leafy cover, breathing cleaner air in a green space strewn with benches and water fountains," reports Bloomberg CityLab.
Read more at Bloomberg CityLab
Access to nature
As Paris expands walking space for humans, San Antonio is doing the same for its wildlife. In December, the city opened the largest wildlife bridge in the United States, a swooping arch of native plants and grasses above a six-lane expressway. Coyotes, deer and raccoons have already started using the 165-foot-wide bridge to safely get to the other side, which is also open to pedestrians, and connects several miles of hiking trails.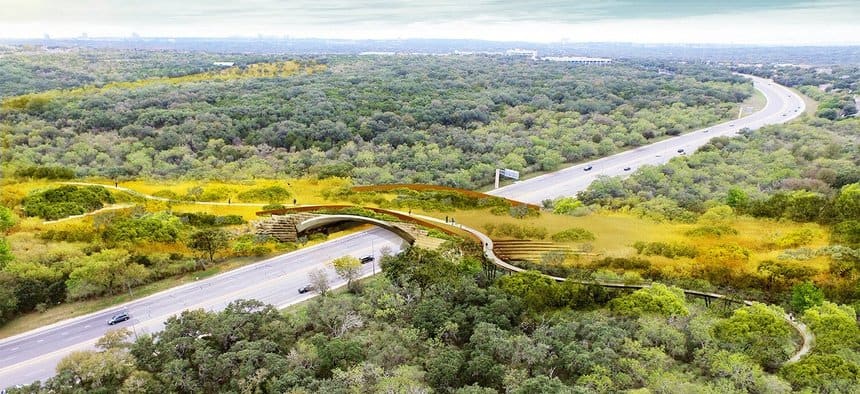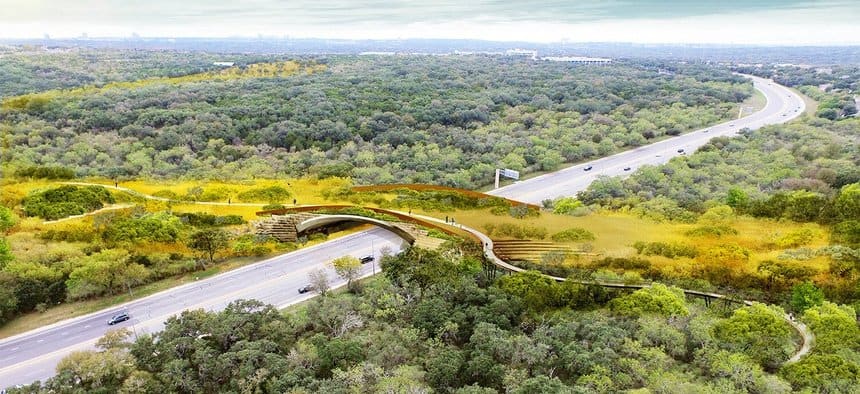 The first wildlife bridges originated in Europe. They have since grown in popularity throughout the world and are highly effective in helping animals wander and migrate safely. A 2012 project in Wyoming that created two such bridges resulted in an 81 percent decrease in collisions between wildlife and cars. But San Antonio's bridge, while impressive, may not hold its title for long — Los Angeles is planning one that will span a ten-lane highway and, once complete, will be the largest wildlife bridge in the world.