When Anthony Myint and his wife Karen Leibowitz opened their San Francisco restaurant The Perennial in 2016, they had big ambitions: They wanted it to be the first carbon-neutral restaurant in the world, and they succeeded. 
From the recycled floor tiles and reclaimed lumber to the aquaponic herb garden and compostable paper menus, the culinary duo designed every part of the diner with the climate in mind. "We shifted the menus, reduced food waste, switched to renewable energy, started composting and bought carbon offsets," Myint says. 
They were motivated by the knowledge that agriculture and food systems contribute nearly a third of greenhouse gas emissions worldwide. Especially after the birth of their daughter in 2012, "We really started thinking a lot about what kind of world we would leave to Aviva," Myint says. "We wanted to find a way to make our industry part of the solution."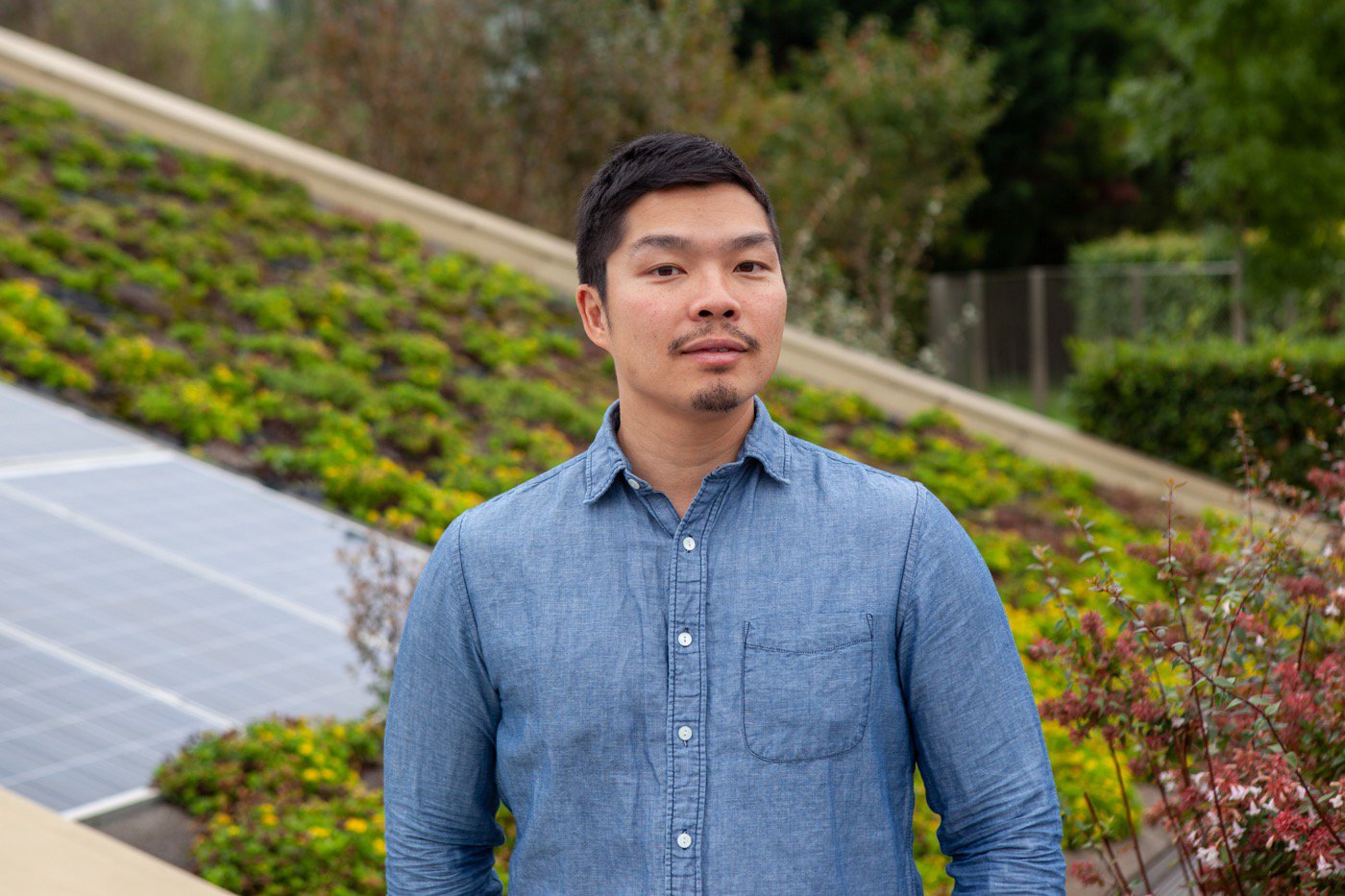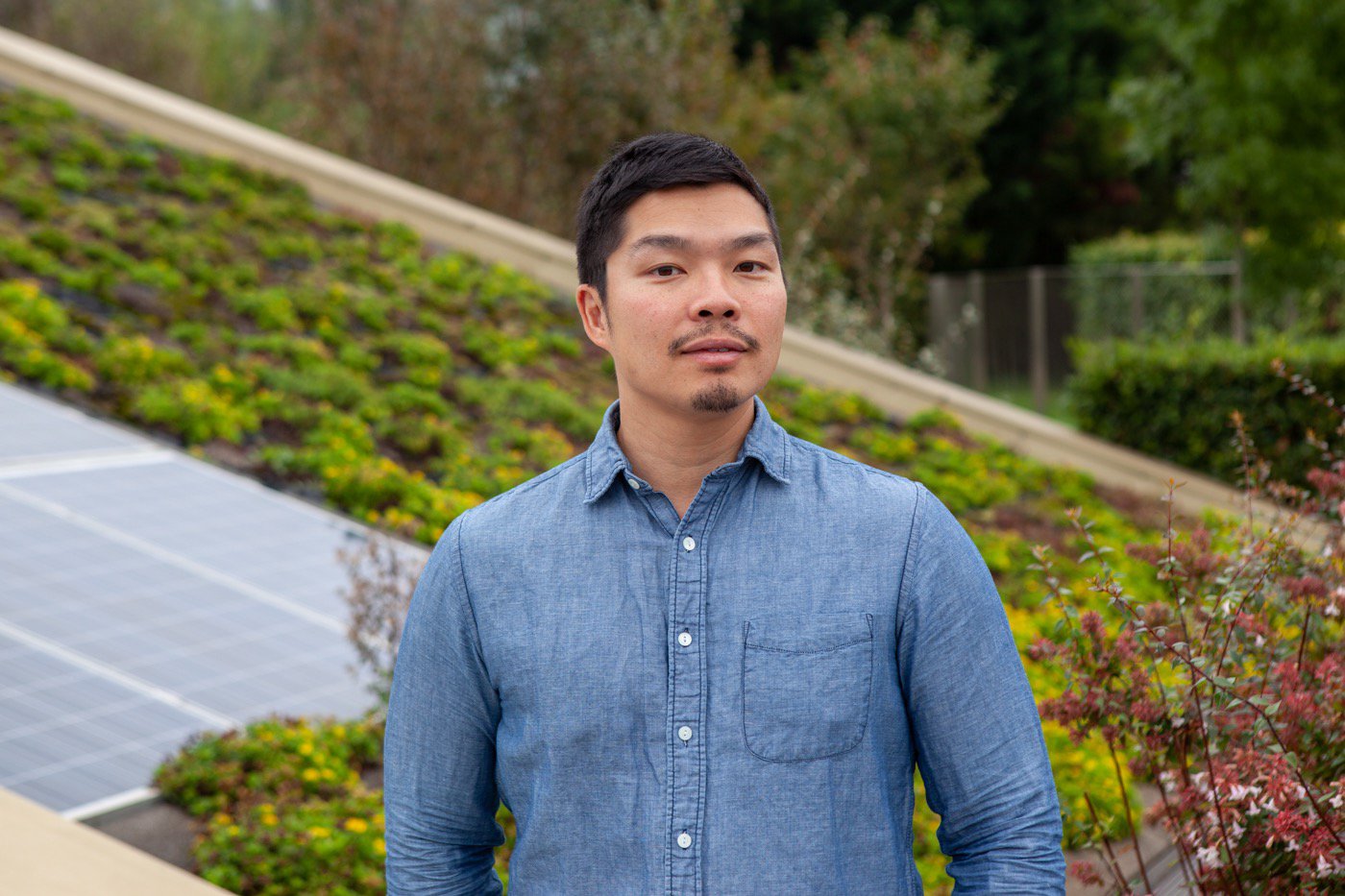 The Perennial's menu championed sourdough loaves baked with perennial Kernza grains, and the chefs bought their steaks from regenerative ranches associated with the Marin Carbon Project, the country's foremost center for regenerative farming. The project was founded by John Wick in nearby Marin County, where, as Myint explains, "the cattle is mimicking the role bison played in the natural ecosystem to restore degraded ranch land."
But after a few years of running a near-perfect restaurant, Myint and Leibowitz became disillusioned. The accolades had stacked up: Myint was the first American awarded the Basque Culinary World Prize; their previous restaurant, Mission Chinese, had already been named Restaurant of the Year in the New York Times; and The Perennial was a commercial success. "But we found that what we did wasn't actually making a difference in the field," Myint says. "We might get somebody excited about buying Kernza bread or carbon-negative beef, but on the larger scale, nothing changed."
Myint and Leibowitz made a radical decision: go big or go home. In early 2019, they closed the country's most sustainable restaurant to embark on a much bigger mission: changing the entire food system. 
Crushed by negative news?
Sign up for the Reasons to be Cheerful newsletter.
The more Myint learned about regenerative agriculture, the more he became convinced that this was the global solution he needed to champion. "It became clear to me that this is the future of food, similar to the way renewable energy is the future of energy," he says. "The whole food system needs to gradually transition."
Myint and Leibowitz had already started the nonprofit Zero Foodprint in 2015, with a focus on auditing and reducing the carbon emissions of restaurants. But by 2019, Myint considered this a waste of time: "The thing to do to radically change the footprint is to change how food is grown." The name of the nonprofit is more than a pun. Food systems and agriculture are the second-largest emitter of greenhouse gases in the world. What would it take to change that footprint to zero?
Myint's answer is surprisingly precise: "One percent." In a nutshell, Zero Foodprint is asking restaurant customers and other participating businesses to give one percent of their sales to a pool that funds regenerative agriculture. 
More than 80 businesses have signed up, including the Hyatt Regency in Hong Kong, a wine company and a compost company. Half a dozen Subway shops in Boulder have already implemented the extra percentage as an opt-out option. Meaning: If you buy a sandwich for $6 and don't opt out of the Zero Foodprint add-on, you'll pay $6.06 for your sandwich. While a Subway franchisee may not be able to afford to shop at the local farmer's market, this way, he is still subsidizing climate-smart farming. And Zero Foodprint makes it easy: It handles all the paperwork and accounting, and Subway can announce it donated $6 million to regenerative agriculture. Myint's mindset is about scaling up: "Subway has 37,000 franchise-owned locations," he points out.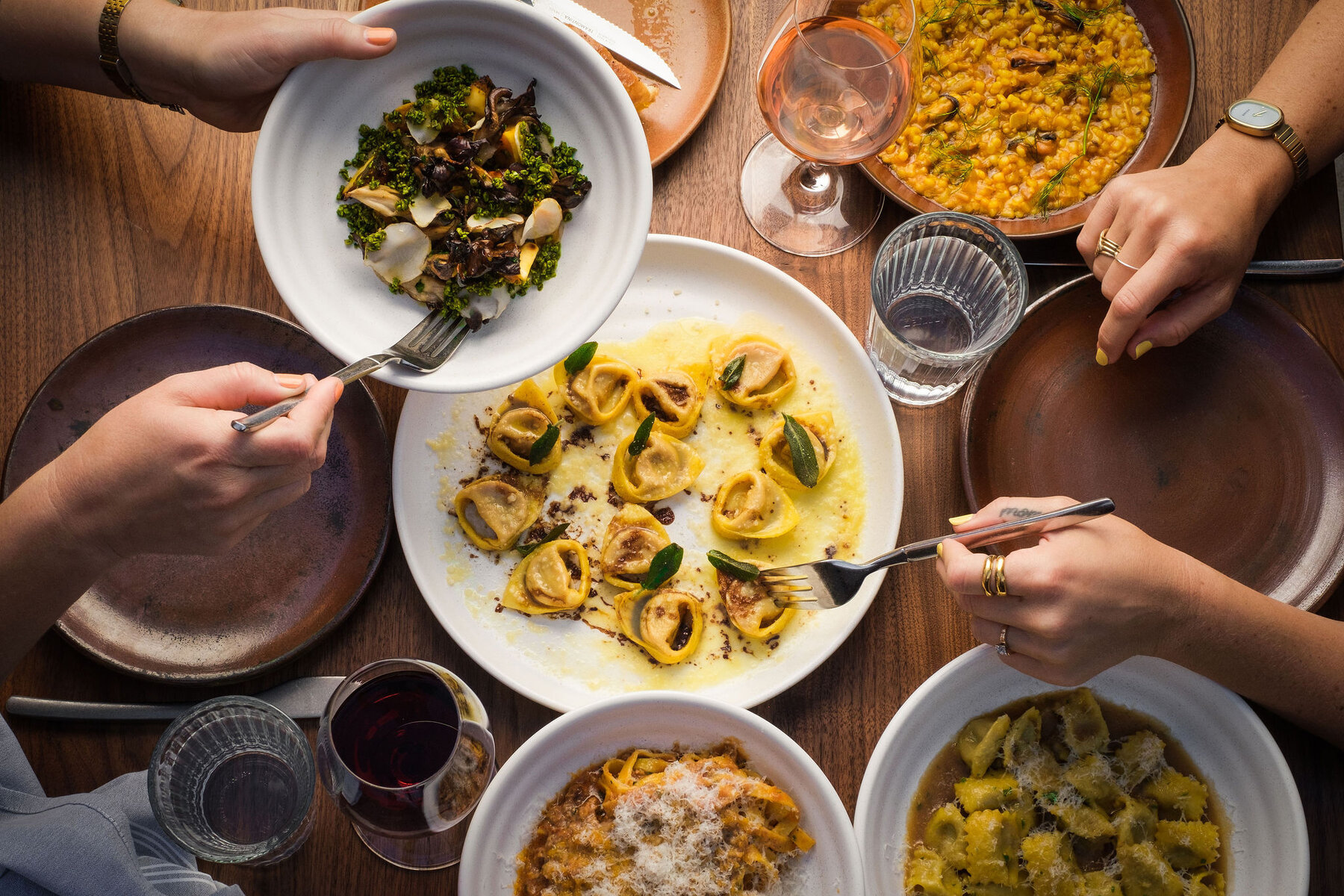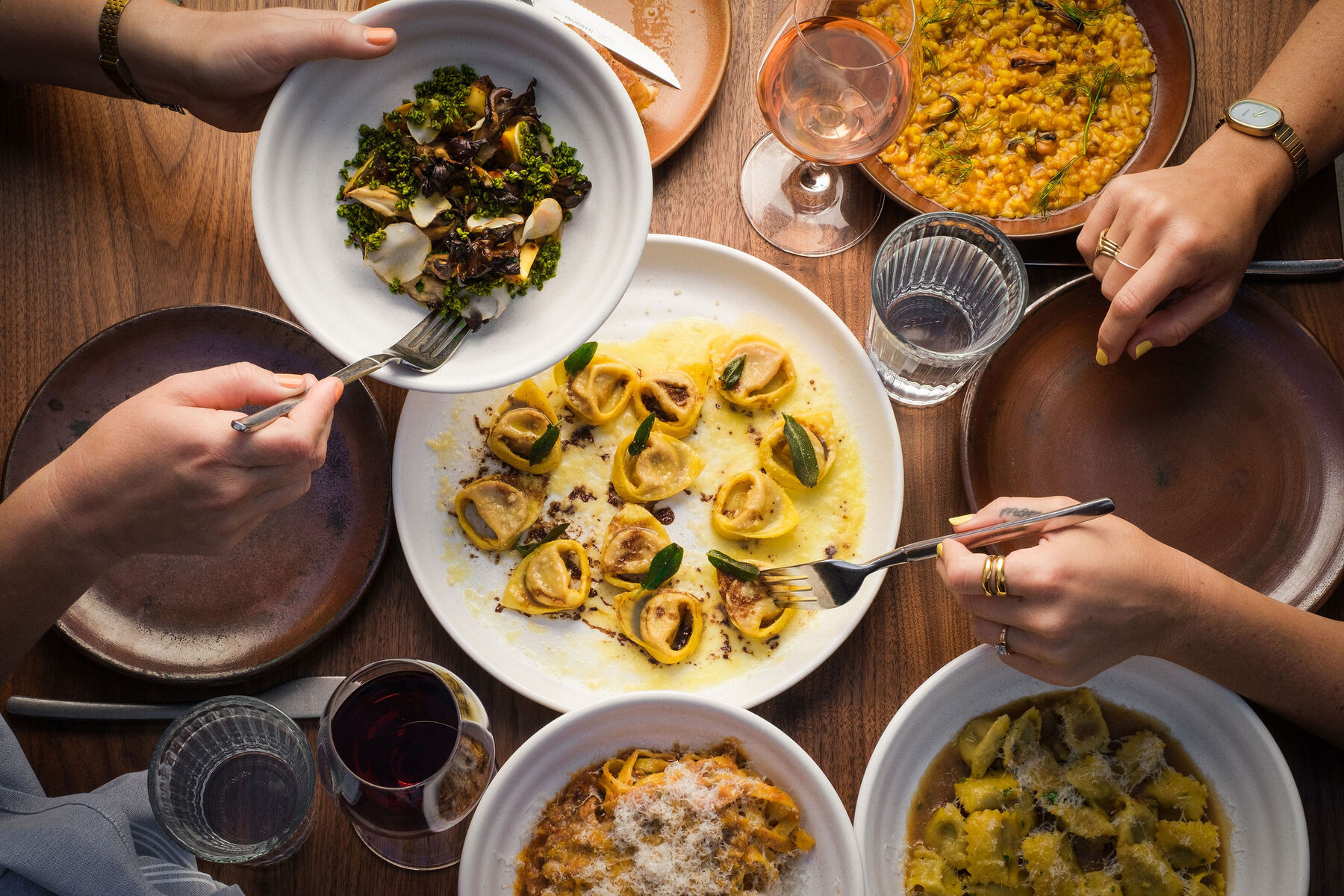 So far, Zero Foodprint has funded 96 projects impacting over 7,000 acres with a benefit equivalent to restoring over 80,000 tons of CO2 emissions, which equals not burning over nine million gallons of gas.
The world's carbon dioxide problem is so urgent that a handful of sustainable restaurants and even dozens of regenerative farms won't make a significant difference. But considering that Americans spend nearly $2 trillion on food and beverages per year, investing a one percent surcharge to that sum in climate solutions could move the needle. 
Interestingly, the renowned climate research nonprofit Project Drawdown arrives at a similar percentage. When its experts laid out a detailed plan for implementing various science-backed solutions ranging from food waste to energy management to regenerative ag, they calculated a cost of about $29 trillion worldwide by 2050. Which sounds like a lot, but, as Myint points out, it's roughly one percent of the world's gross domestic product: "So one percent of the GDP would be enough to solve climate change and lower global temperatures. To me, it's like, we can do it if we start now."
It seems a tall order to ask restaurants that already suffer from pandemic wipeouts and carpaccio-thin margins to increase their prices, or patrons to pay more in a country where 13.8 percent are food insecure. Myint, the son of Chinese immigrants, is no stranger to the harsh economics. He started as a line cook in San Francisco and operated several food trucks before opening his first restaurant with his wife. 
But the experience of the restaurants and businesses who participate in the Zero Foodprint initiative attests to enthusiastic patrons and the opportunity to educate a broader base about the impact of carbon farming. Some customers will even tell the businesses to round up when they learn about the purpose behind the donation.
"At this point in the climate crisis, with soil depletion and extreme weather, we need ways for collective action to change land management," Myint says. "Of course, you could go to the farmers market and at least not eat commercially produced feedlot beef, but concurrently, we can start changing how food is produced."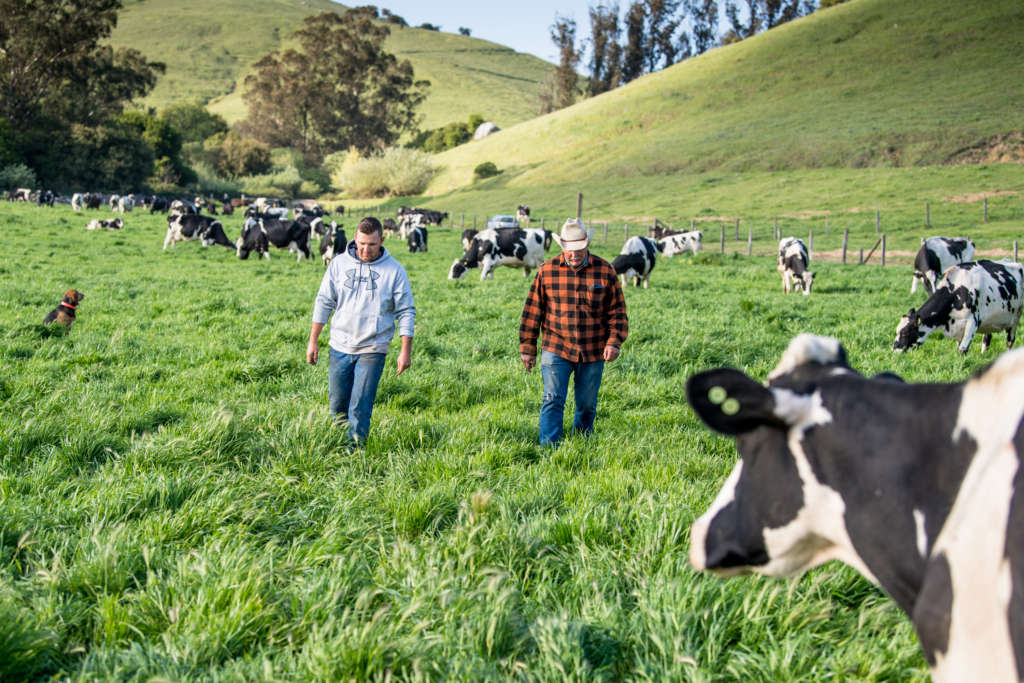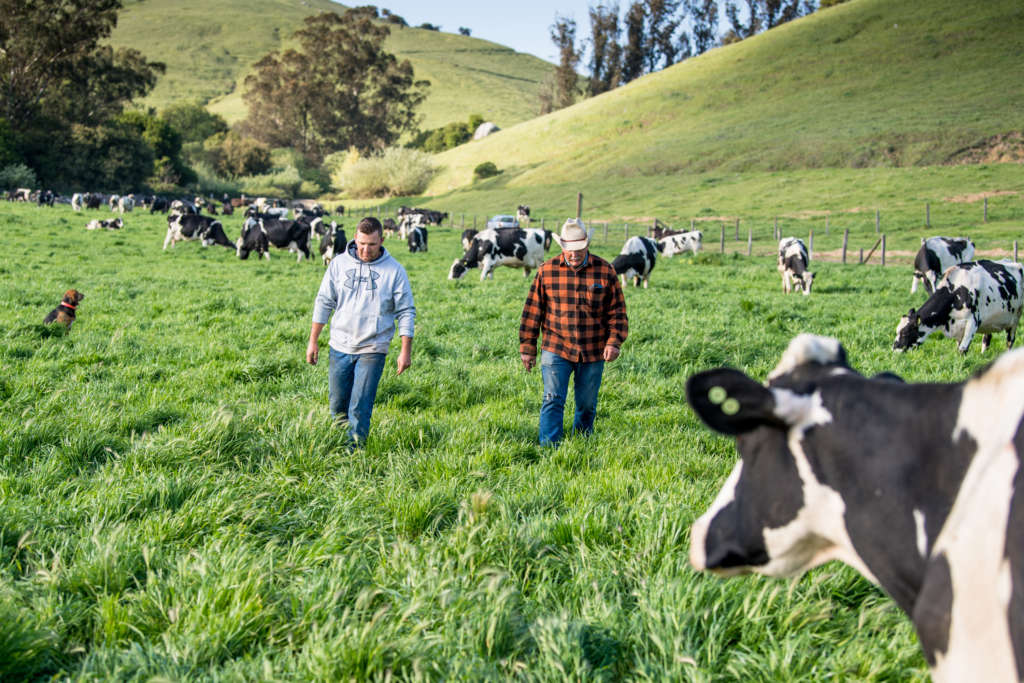 Myint is convinced that wealthy people paying a premium for organic food is not a working strategy. "After 50 years, less than one percent of the 911 million acres of farmland in the US is organic!" he nearly shouts. "The price premium model has not accelerated that kind of transition to organic farming."
Instead, Myint is working with the Natural Resources Defense Council, drafting model ordinances that cities or counties can pass to implement. California's Sonoma County is the first county to list Zero Foodprint in its climate action plan. At the other end of the state, San Diego is committed to passing a Regional Decarbonization Framework, "a collaborative effort to lower the region's carbon footprint," including carbon farming.
Myint already got Governor Gavin Newsom on board with Restore California, the state's initiative to become carbon-neutral by 2045 that explicitly lists carbon sequestration as one of its strategies. Elsewhere, Boulder County in Colorado recently launched a similar program in cooperation with Zero Foodprint, Restore Colorado. 
Myint eventually envisions a state-wide funding tool: "Like the dollar on the energy bill, you could be billed a dollar on the trash bill that goes directly to these projects," he says. "In states like Oregon or California, when you buy a six-pack of beer, five cents go toward recycling. Similarly, at this point in the climate crisis, we need a couple of cents per purchase to go towards healthy soil."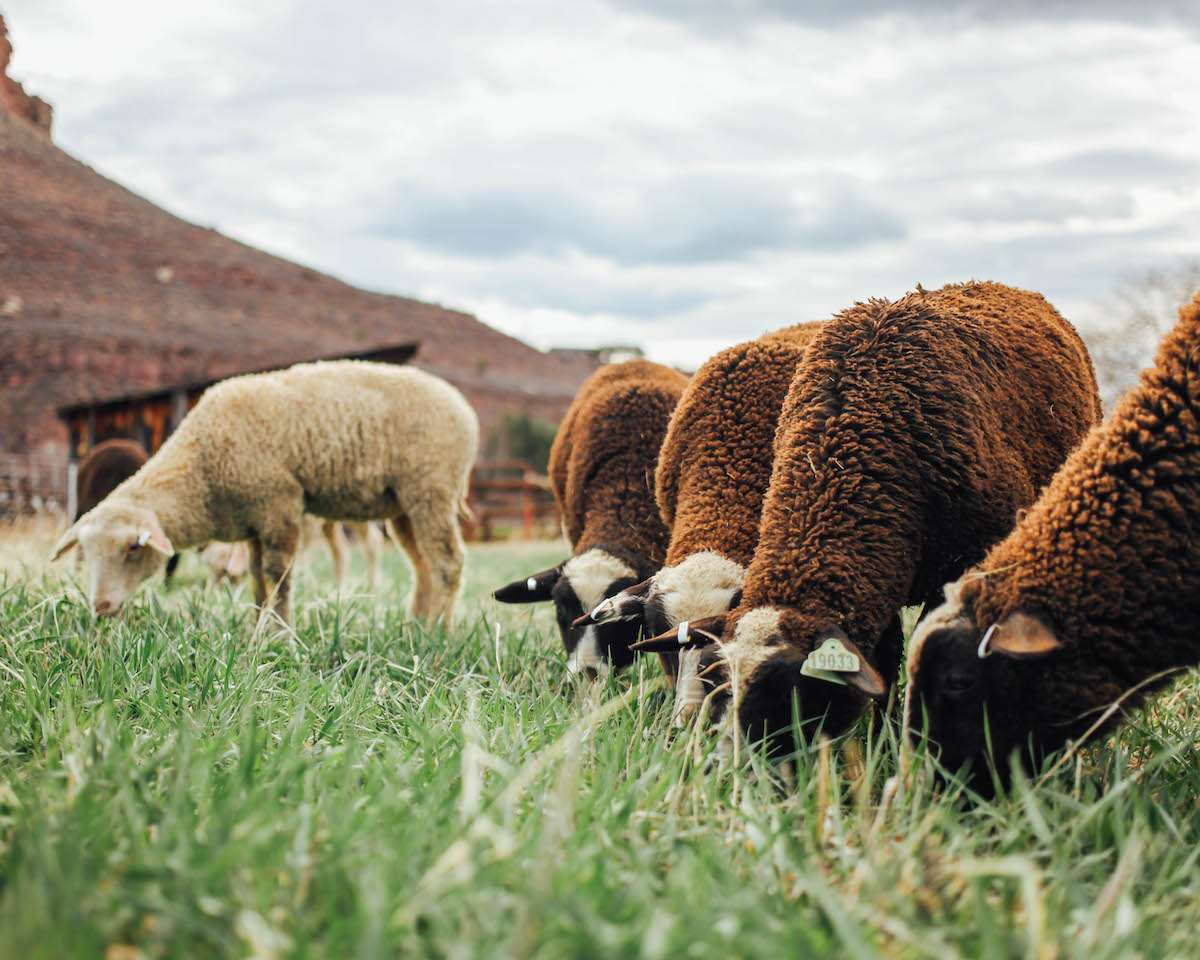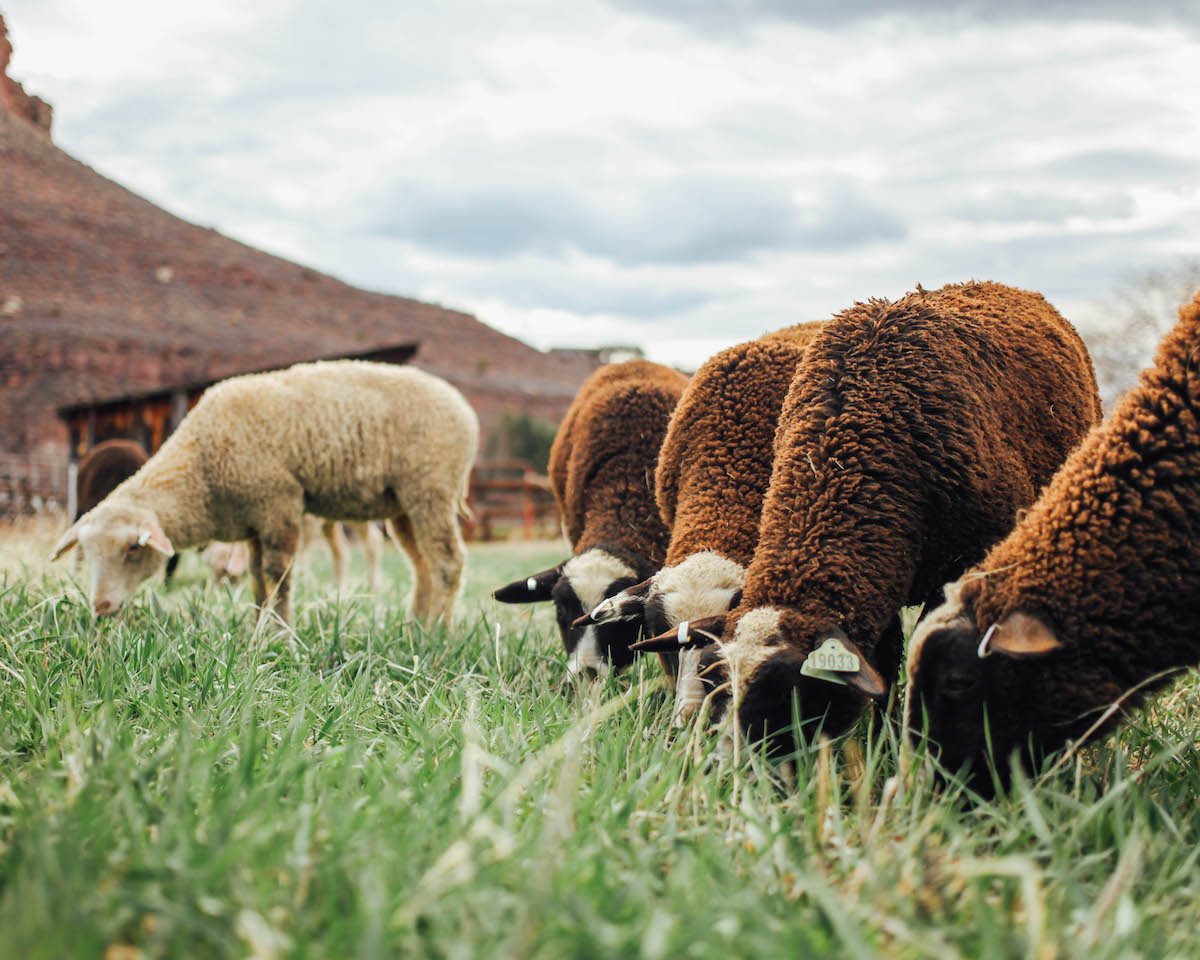 Of course, Myint is aware that significant federal subsidies fund "unhealthy soil, extractive, primarily chemical-based farming" and he hopes the funds will eventually be there to offramp farmers from big ag to "farming with nature." Some USDA programs already fund this kind of conservation work, but, Myint explains, "historically, they are radically oversubscribed. In 2021, the USDA had to turn down over 100,000 farmers who applied for conservation practice funding." He also notes that these programs come with cumbersome bureaucratic processes. 
He likens the shift he hopes to see to the solar energy boom: "In California, these kinds of incentives helped shift renewable energy to 36 percent. Other factors contributed to that, but 36 percent is way better than one percent organic farming after 50 years. So it really speaks to the potential of that kind of new normal to be part of the solution."
You could say Myint is trying to crowdfund climate-smart agriculture, a few pennies at a time. He calls it a "no-brainer, a win-win-win."