When you walk into most popular museums, you're greeted by a distinct air. The just-so temperature signals: You are in a separate space.   
That climate-controlled environment can be traced back to a British man named Garry Thomson who published The Museum Environment in 1978. In the influential text, he laid out the ideal conditions for preserving art: 19°C (66.2F) in the winter, 24°C (75.2F) in the summer, with a fluctuation of 1°C up or down. Relative humidity was fixed as well. These guidelines were taken as gospel by Western museums, regardless of their local climates or the origins of objects they were displaying. 
However, there's a growing recognition that this temperature control is one of many ways that museums, where we go to appreciate art and stare at dino skeletons, contribute to climate change. The heating and cooling regimes require a lot of electricity, the main source of which is fossil fuels. In addition to HVAC, museums' carbon footprints get heavier with the global shipping of artwork and waste disposal.   
Increasingly, museum practitioners are working to make their buildings — and institutions — more environmentally sustainable. They're assessing energy use. They're even reconsidering where they get the art they display. From the beginning, public museums were interlinked with colonization, with nations collecting objects from around the world to display their empire's power. Today's museums are starting to break from that past, and turning to local communities as curators and creators, not just as the audience. 
Carbon tracing
Sara Kassam, the Victoria & Albert Museum's first full-time sustainability lead, spent two years at the London institution integrating environmentally conscious practices across different departments. The first step was understanding their baseline: How much carbon was the V&A responsible for? They commissioned a full carbon footprint study, which assessed the energy use of their buildings as well as indirect emissions, like those generated by their vendors.  
According to the report, the museum's building and operations emissions alone were close to 4,000 metric tons of carbon — the equivalent of 4,000 round-trip flights from London to Boston. 
Kassam, who is now a sustainability adviser at UK Sport, led the museum through the process of writing its first sustainability plan, which set targets for reducing those building emissions as well as goals for people and programming. She wanted everyone in on the effort. For example, when it came to purchasing decisions, she worked with the finance director to factor in a "carbon cost" alongside the dollar cost. They started an annual practice of asking 10 vendors about their emissions and examining which companies they contract with based on that output. She also talked with the building security team about climate risks like flooding and overheating.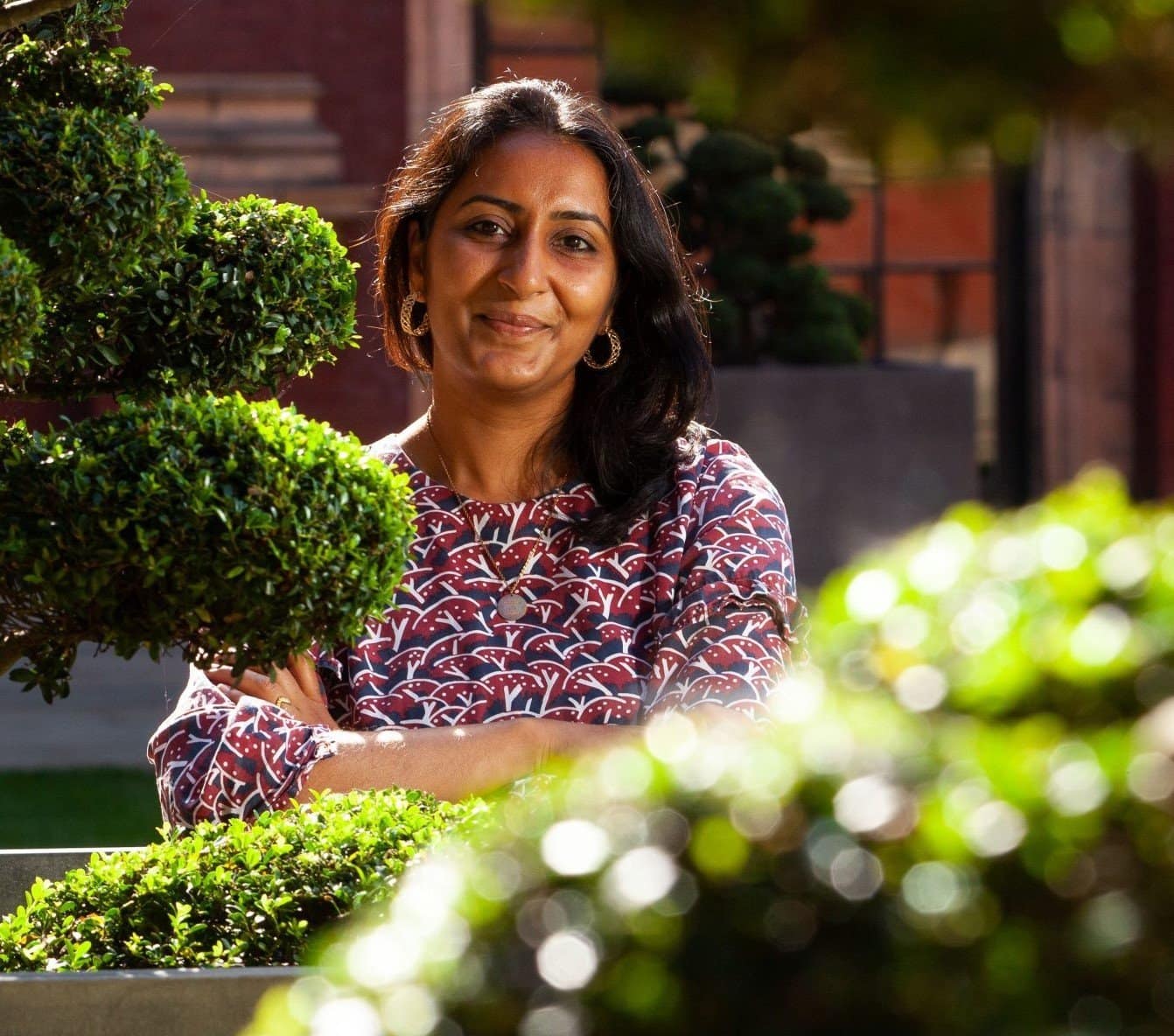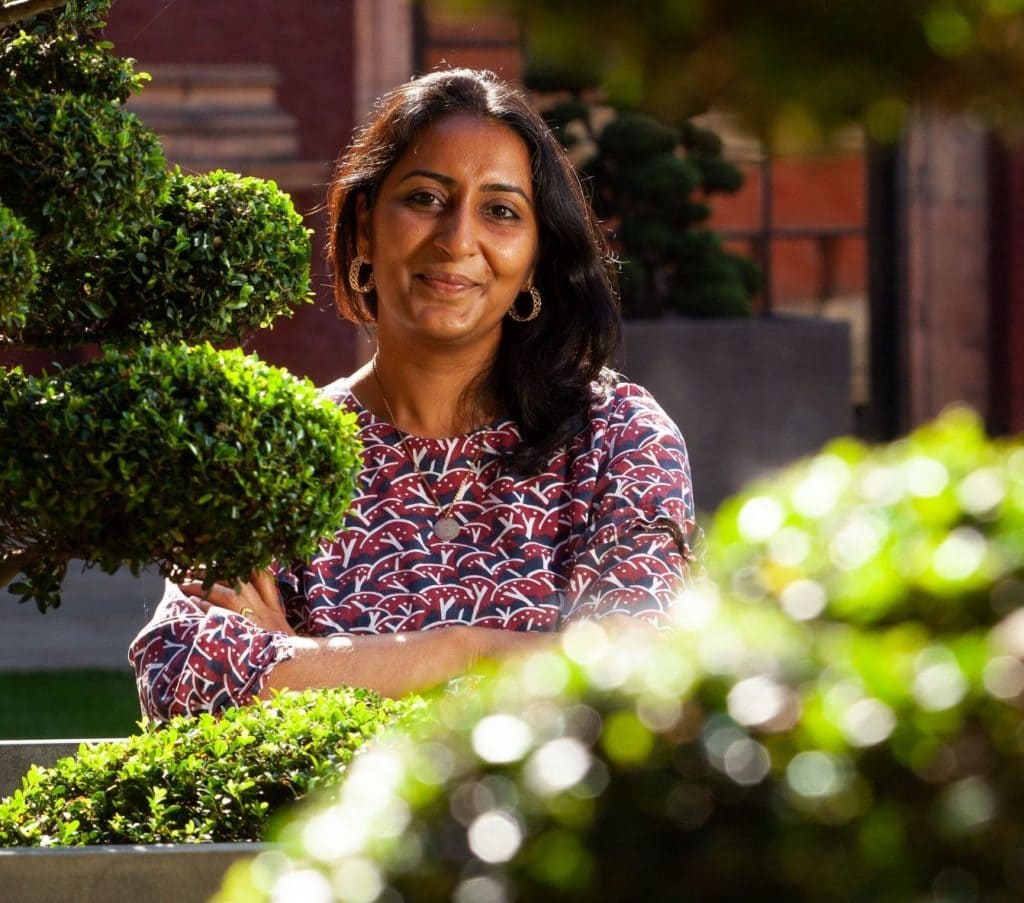 The V&A publishes current emissions as well as actions on its website, a transparency that Kassam is adamant about. When she was creating the sustainability plan, she looked at many other museum websites, and couldn't find the granularity of information that she wanted — so committed to making their process publicly available. 
"Sustainability is a collaborative and a collective endeavor," she says. "You've got to be doing it all together, so there's no point hiding information away."
Not every museum has a full-time director of sustainability, but that doesn't mean they have to each reinvent the wheel on their own. The international nonprofit Ki Culture is connecting museums around the world on sustainability work. The Ki Futures program launched in January with the goal of making the cultural sector a sustainability leader. Fifty museums, along with art galleries and foundations, are part of the initial group. Membership cost is based on the institutions' current carbon footprint: the lower the emissions, the lower the fee.
"The cultural sector is such low-hanging fruit," says Caitlin Southwick, Ki Culture founder and executive director. "We all want to be sustainable. We inherently care about preservation. That's part of doing our job, especially as conservators."
In Southwick's experience as a conservator and museum professional, she noticed three primary bottlenecks to sustainability action despite good intentions: a lack of time among overworked museum employees, a lack of knowledge about how to make changes, and a lack of communication with operations staff who know where the building's energy comes from and the flow of day-to-day operations. 
Ki Cultures offers a step-by-step guide to understanding energy use, and the new Ki Futures cohort will learn from experts as well as each other's experiences as they go through assessing and implementing changes.  
It wasn't that long ago that museums didn't want to engage with this work. When New York City, home to more than 100 museums, introduced an energy benchmarking requirement in 2004 to understand exactly how much energy each building was using, museums successfully pushed for an exemption. 
"They had this idea like, 'We're a public entity for the public good and we're such a small piece of the pie that it's negligible,'" says Southwick. "But that's no longer an excuse."
Crushed by negative news?
Sign up for the Reasons to be Cheerful newsletter.
As museums start to audit their energy consumption, some solutions are relatively simple. The V&A, for example, has been swapping out its old light bulbs for more efficient LEDs. Some fixes that seem simple aren't: Insurance contracts and art lending agreements between institutions might not allow a museum to modify its climate control practices. 
This is where collective action is key, Southwick says, to advance change for the sector. Fifty museums asking for different contract terms is more powerful than individuals trying to change a single building. At Ki Cultures' first international conference on climate control in December, a discussion about museums modifying lending terms is on the agenda.
Local art
Achieving sustainability also requires rethinking how exhibits are conceptualized and displayed. Shipping artwork around the world generates emissions and waste: Pieces are packed in custom wood boxes that are thrown away on arrival since museums generally don't have a system for storing or reusing them. The items are also often shipped by air freight, which clocks in at around 220 kg of carbon per 100-pound object.
While sending items by other methods like boats can reduce those emissions significantly, some museums are turning their focus to the local community to slash that carbon footprint.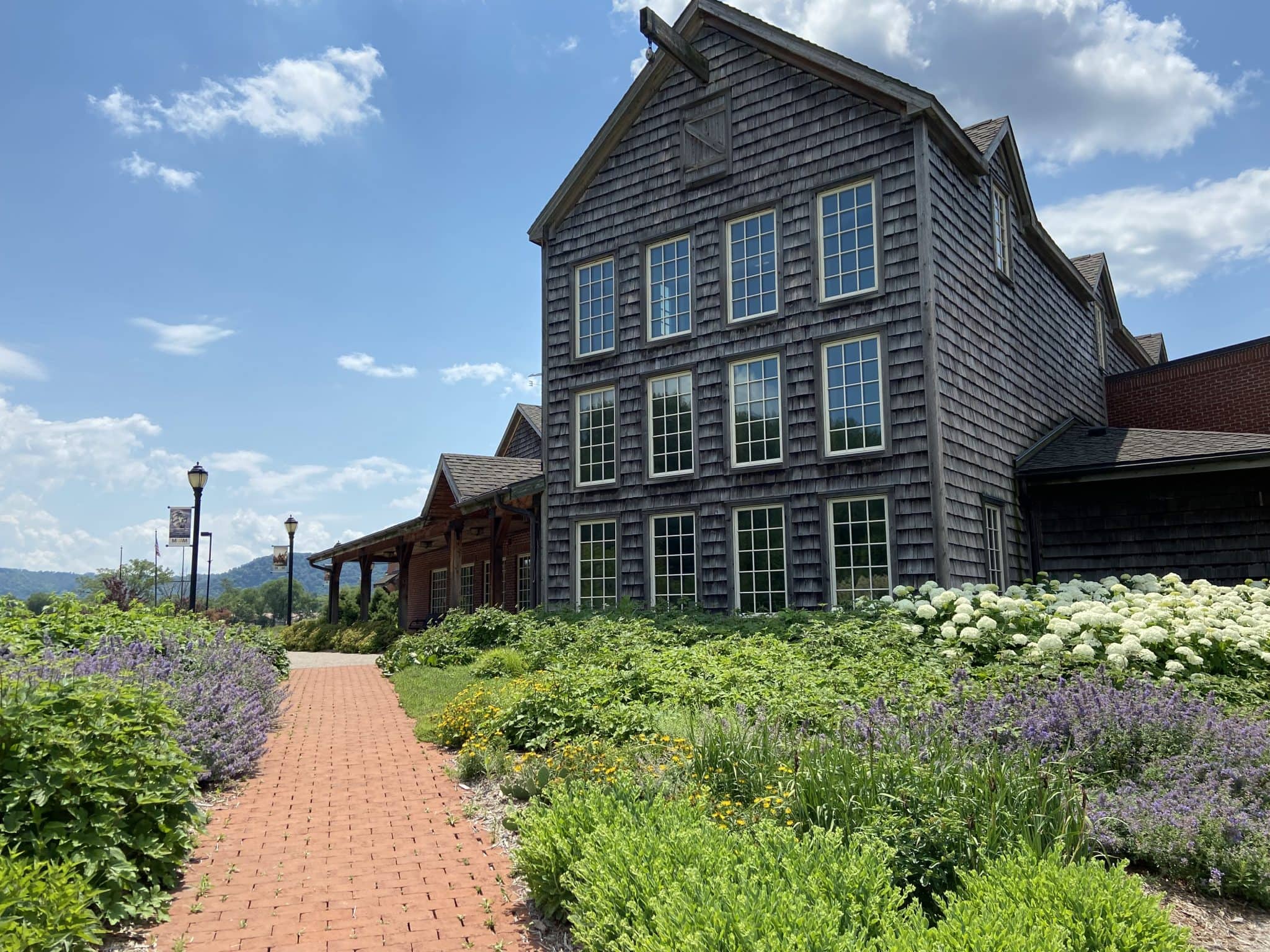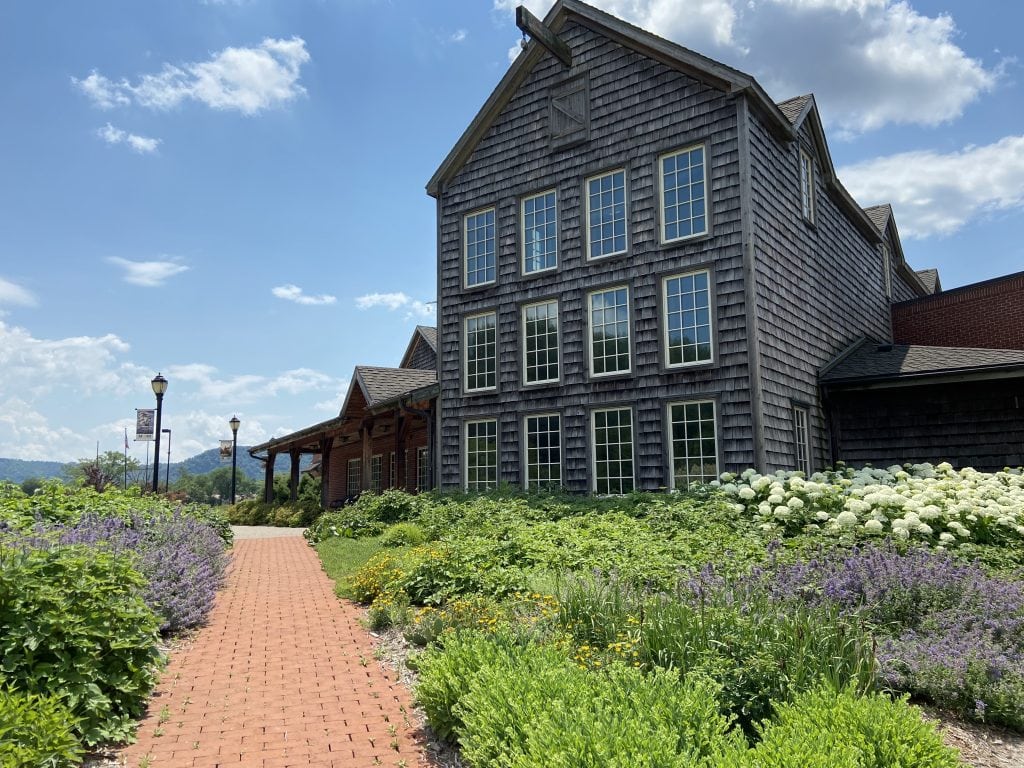 The Minnesota Marine Art Museum, which sits about a two-hour drive from the Twin Cities on the banks of the Mississippi River, was built 17 years ago on a former industrial site. Native prairie and woodland plants now stand where dredged sand from the river used to be piled up. 
As a newer facility, the museum didn't need a lot of retrofitting to lower emissions. However, there was one large energy draw that stood out when they considered their carbon footprint: the outside lights. Thanks to money from the Frankenthaler Climate Initiative, which provides grants for visual arts museums to take on climate-focused energy projects, they were able to swap out the old bulbs for LEDs. They were an early adopter of LEDs in the gallery in 2013, which led to a 90 percent reduction in interior electric demand — and reduced their cooling needs since the lights give off less heat. 
According to Scott Pollock, the museum's executive director, they're aiming to be net zero by the end of the decade, a "fast track for an institution." The outdoor lighting project is just one of his ideas for getting there; he's also thinking about freshwater catchment systems and generating their own solar electricity. 
But sustainability goes beyond building updates.
The museum is in Mni Sota Makoce (Land Where the Waters Reflect the Clouds), the traditional homeland of the Dakota people for whom water is life. But marine art, Pollock says, "has oftentimes focused on a very colonial European and white settler narrative."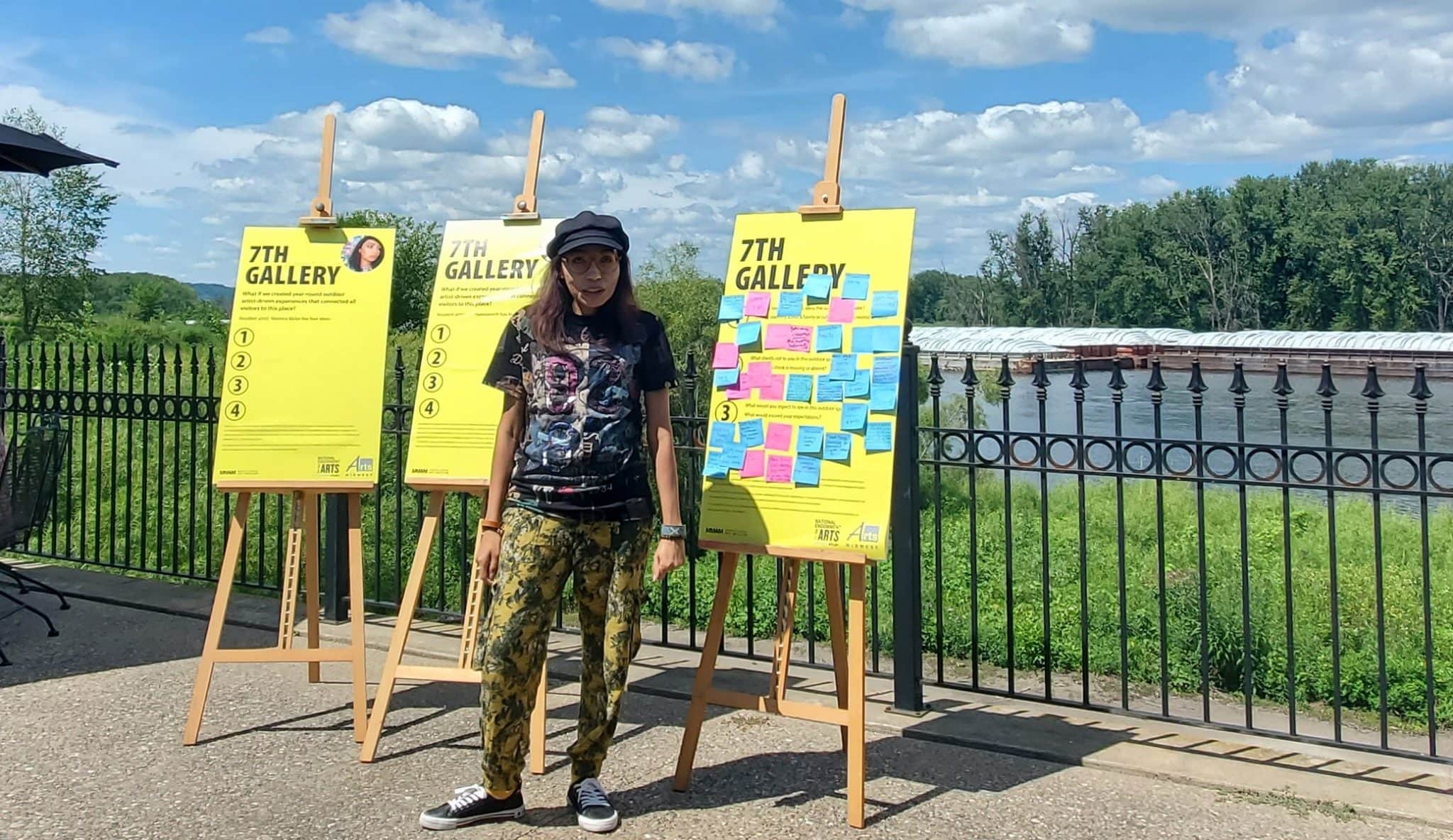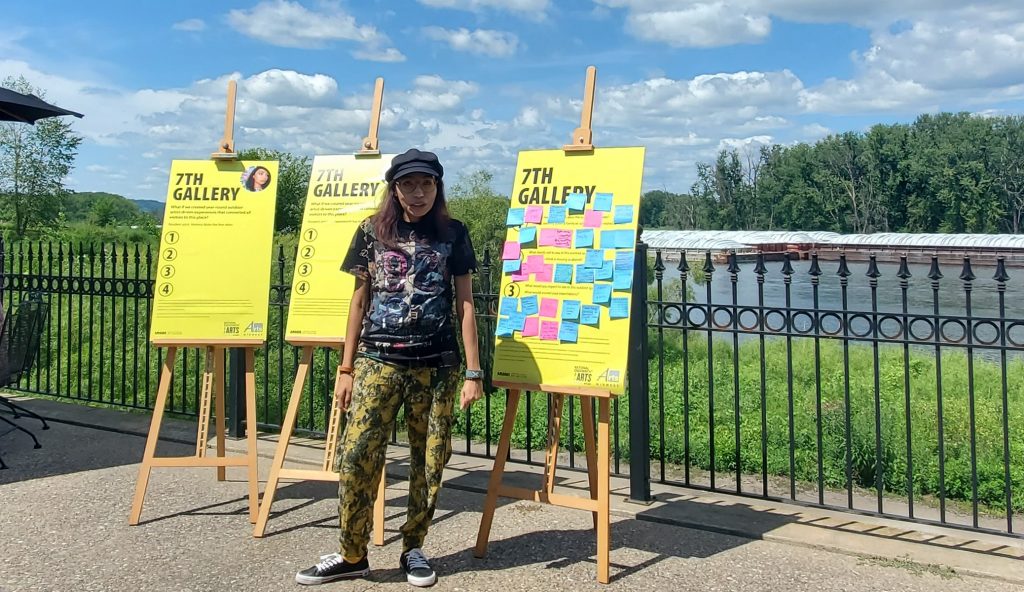 The museum held a series of community listening sessions earlier this year to rethink what their focus on "great art inspired by water" could mean today, beyond white men astride their boats.
"We had to ask ourselves, what is the cultural relationship that communities historically have had with water here?" Pollock says. "And why is zero of that content in our work — in our collections, in our exhibitions, in our programming?"
The museum is shifting from bringing in masterpieces from around the world to showcasing works of art created by local communities representing their engagement with water. In recent months, visual artist Marlena Myles (Spirit Lake Dakota) did a residency at the museum focused on how visitors could have a deeper connection to the land when they visit. 
This local momentum has the compounding benefit of both avoiding the carbon cost of moving a piece of art from around the world to Minnesota, while also presenting a less domineering relationship to the natural world and developing a more reciprocal engagement with local communities. 
"Museums in general were born out of this very industrial, consumption set of operations, and so there's a lot of things in our DNA that we have to rethink," Pollock said. "The environmental work that we're doing here is talking both about the social and the natural environments."