In mid-December, right after my year-long music tour ended, I decided to stay in motion. I headed to Kochi, a city in the South Indian state of Kerala, where an art biennial was about to open.
I had no idea what to expect, but was pleasantly surprised to find that most of the artists were names I'd never heard of, and that with a few exceptions, most of them came from the southern hemisphere. This was art that was not being made for me or my ilk, though some of it I liked very much. And though some of the artists have indeed shown internationally, none of the big art stars that often dominate these types of events were represented.
I took this as a sign that Kerala was cultivating an arts scene that is not only creatively vibrant, but that Indian cities might be able to financially support creativity enough so that artists there can make a living and not be forced to head north. The gatekeepers of the art world have traditionally resided in places like New York, London, Berlin, Hong Kong and Miami. But what if what is happening in Kerala is an example of a wider trend?
Kochi is on the tip of a peninsula, a bit like a small version of San Francisco. Across the bay are tall offices and a city that sprawls for miles, but Kochi has preserved much of its historical architecture. Here's a school group that was taking the ferry here from the mainland for an afternoon outing—my new bike pals. (I had a bike too, of course.)
What stood out for me?
I loved the embroideries by artist Bapi Das, based out of Kolkata, where he works part-time as a rickshaw driver. The embroideries often feature the view from the rickshaw…but heightened, edited, filtered. Many of them are left on the frame where they are made.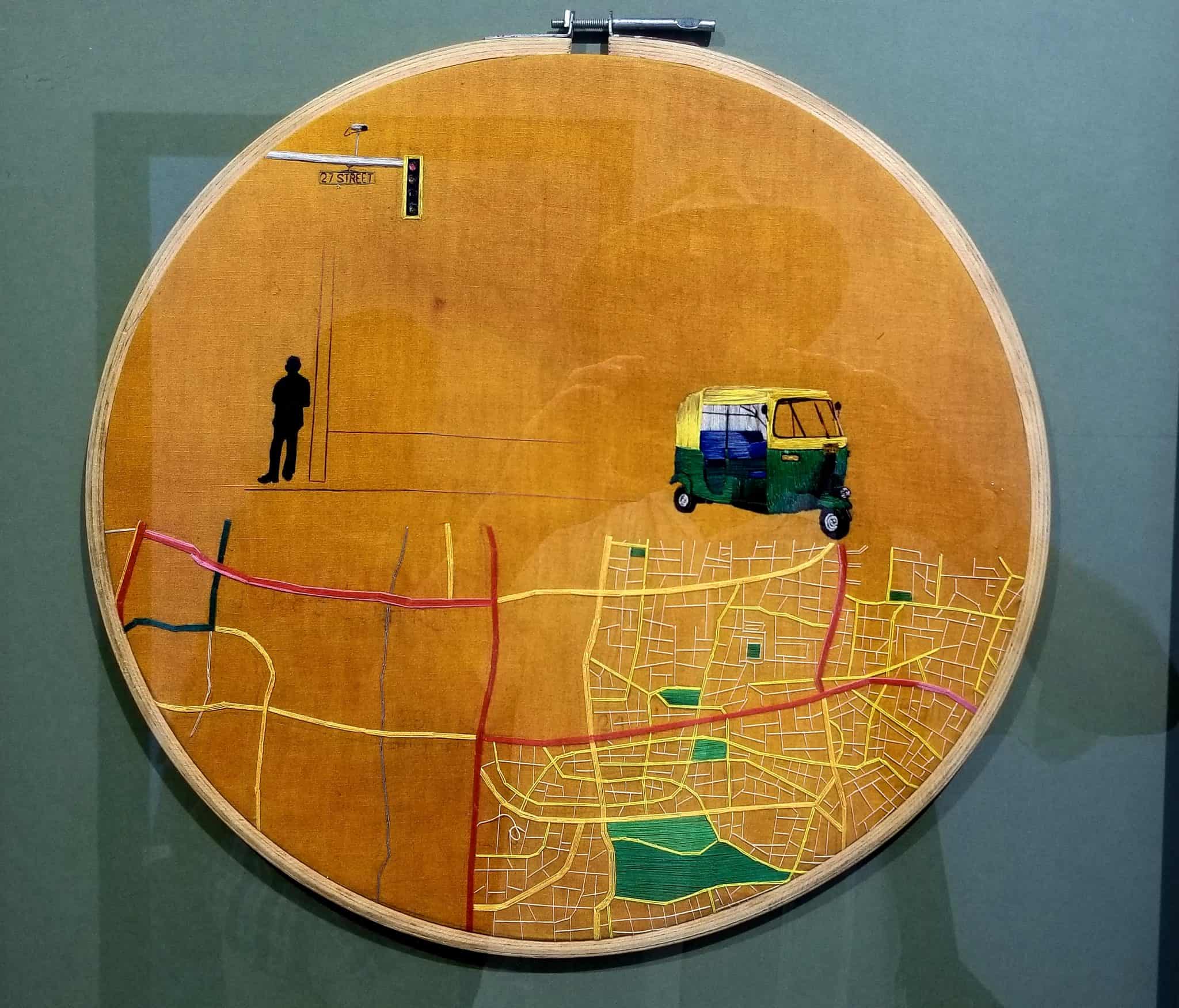 Chitra Ganesh is an artist based in a multicultural city named Brooklyn. She references Indian mythological comics (I picked some up at a local temple — photo below) but she takes that genre someplace else.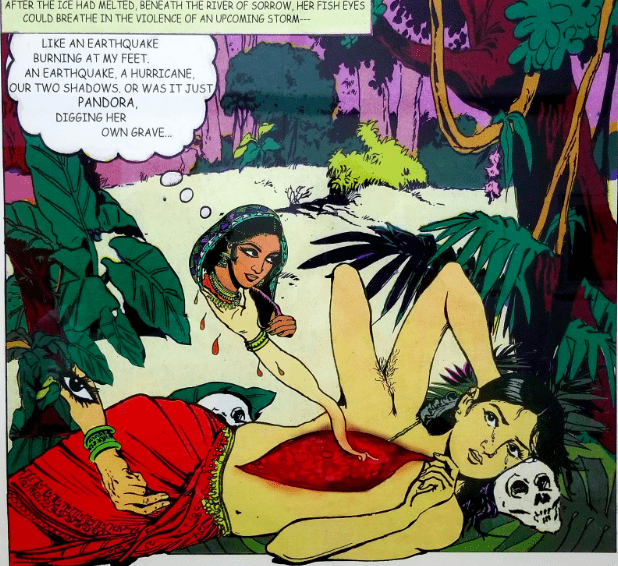 Below is a piece by South African artist Sue Williamson. She made t-shirts printed with the bills of sale of enslaved people, including children, from Malabar Coast, the part of India I was in. After many washings the printed images fade away, which is the artist's intention… a sort of "truth and reconciliation" via t-shirts.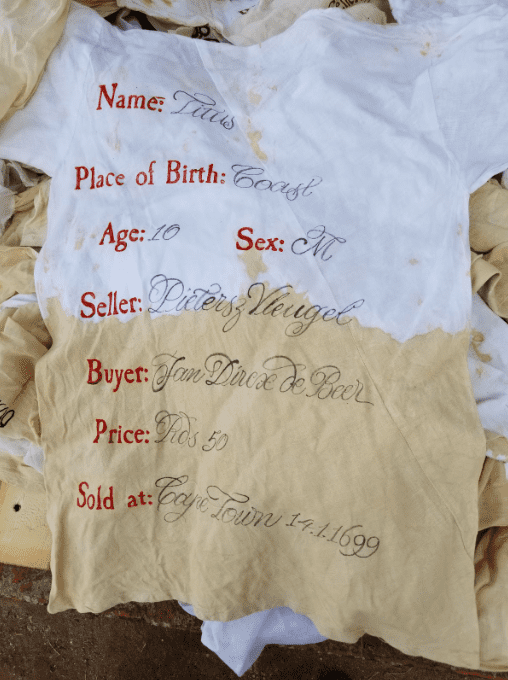 So, Kochi, though not a strong art market itself, might serve as a showcase that helps Indian and other artists to be seen, and encourage the other parts of that ecology⁠—the galleries, collectors, institutions, government⁠—that are based more often in larger Indian cities to appreciate what is happening on the subcontinent.