At  4 a.m. on July 24, 2021, Giorgio and Giovanni Mura drove to their farm in Santu Lussurgiu, on the Italian island of Sardinia. The day before, a fire sparked by a broken-down car five kilometers away had been making its way toward the brothers' land, and that morning, flames were consuming the neighboring crest of Mount Oe. The Muras were next. 
Two hours later, the brothers were herding their 25 cows further down the valley, away from the forest. Then, they returned to the farm in a desperate attempt to protect it from the blaze. But it was too late.
"When the wind turned, we knew we could only run away," says Giorgio. Within minutes, the air was filled with smoke. 
Together with Forest Guards who had come to help, the Muras maneuvered their car onto the stony street connecting the farm to the main road. Their headlights cut through the darkness as the morning sky turned black. High flames turned forest and pasture into an inferno. Following a frantic escape, the men barely made it out alive.
In three days, the fire charred over 25,000 acres of forests, pastures, farmland and olive orchards, destroying houses and killing hundreds of animals. It finally died as it met the Mediterranean sea, leaving behind 40 kilometers of destruction.
In the past few years, wildfires have ravaged lands from Oregon to Canada, Spain and Siberia. Regions of Greece and Australia have been forced to imagine entirely new ways of life. Italy has paid its toll too. According to Raffaella Lovreglio, a wildfires prevision and prevention professor at Cagliari University, climate change paired with forest abandonment helped make Sardinia's blaze the worst wildfire in Italy of the past 40 years.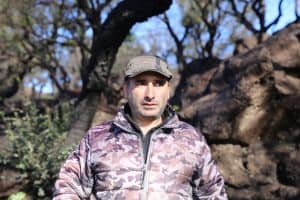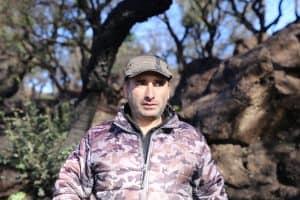 In response, scientists and conservationists around the world are trying everything from prescribed burns to aluminum wraps to save ancient trees. But farmers like the Mura brothers advocate for another method that rarely gets discussed. A few days after the fire in Sardinia, Santu Lussergiu's agriculture counselor sent a letter to the Italian agriculture ministry asking it to revise a decades-old law prohibiting livestock from grazing where forests grow. 
According to some Italian politicians, scientists, shepherds and academics, allowing shepherds to let their animals graze in the forests again could help curb future wildfires. Now, a small but growing number of communities around the Mediterranean are incentivizing their shepherds to play a role in the fight against a proliferating menace.  
"We need to change our approach and give a role back to shepherds and farmers," said Sardinian councilor Gianfranco Satta during the council to discuss the Montiferru wildfire that destroyed the Mura Brothers' farm. "They are the ones who keep rural communities alive. The shepherds are the last custodians of the territories and their knowledge." 
The fall and rise of European forests
For millennia, people in the Mediterranean region have been managing forests, using the wood for everything from heating to construction, and in the process deeply influencing the shape and composition of the woodlands.
Over the course of centuries, this exploitation drastically reduced forest cover throughout Europe. By a hundred years ago, forests covered only two to three percent of the continent. After the 1960s, countries made a concerted effort to reverse deforestation, planting large areas of the Mediterranean basin. It worked. By 2015, according to a Food and Agriculture Organization report, there were 217 million acres of forest in the Mediterranean region, accounting for 21 percent of the territory. According to Lovreglio, Italy's forests in particular have increased by an astonishing 75 percent since 80 years ago, and now cover 40 percent of the country's land.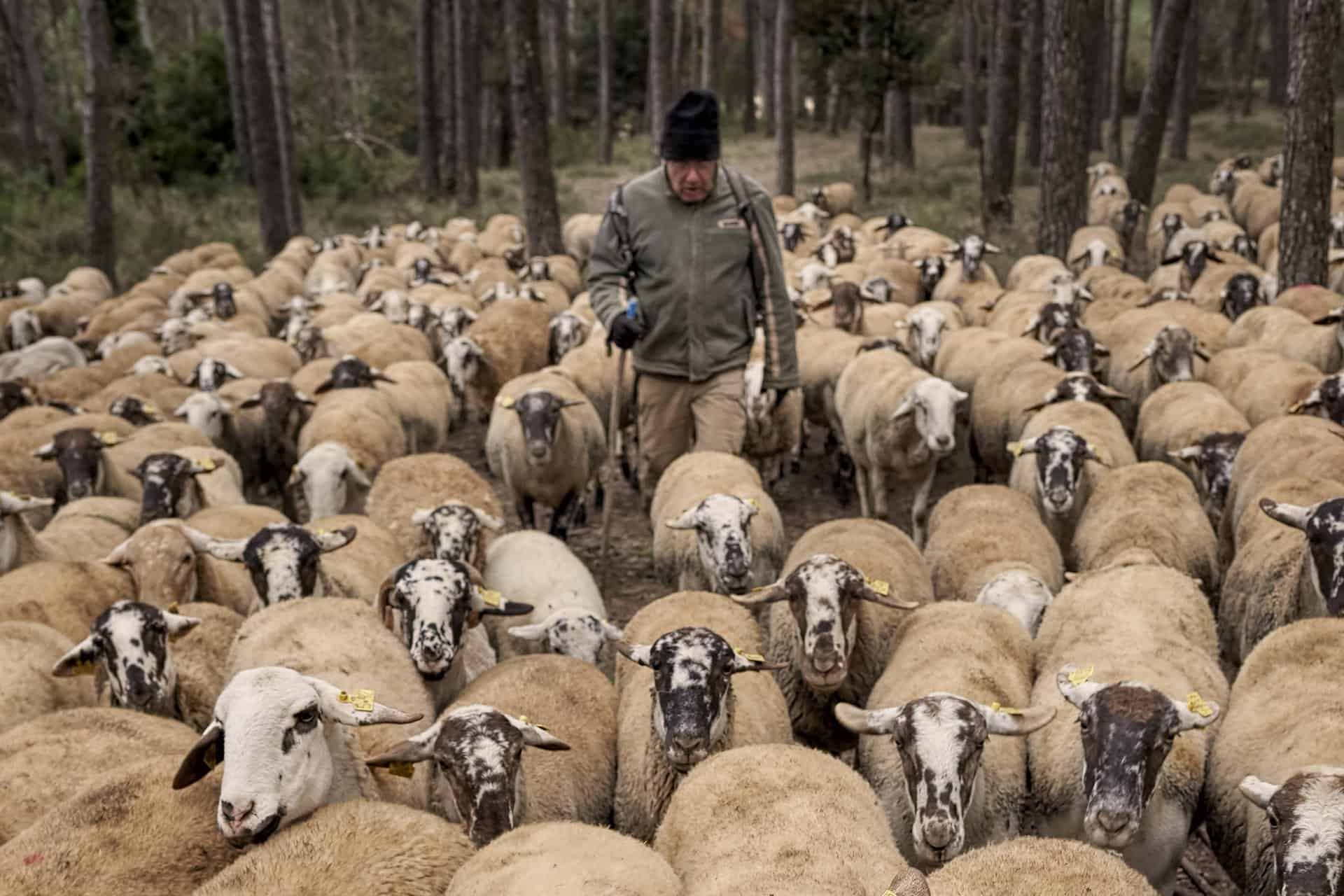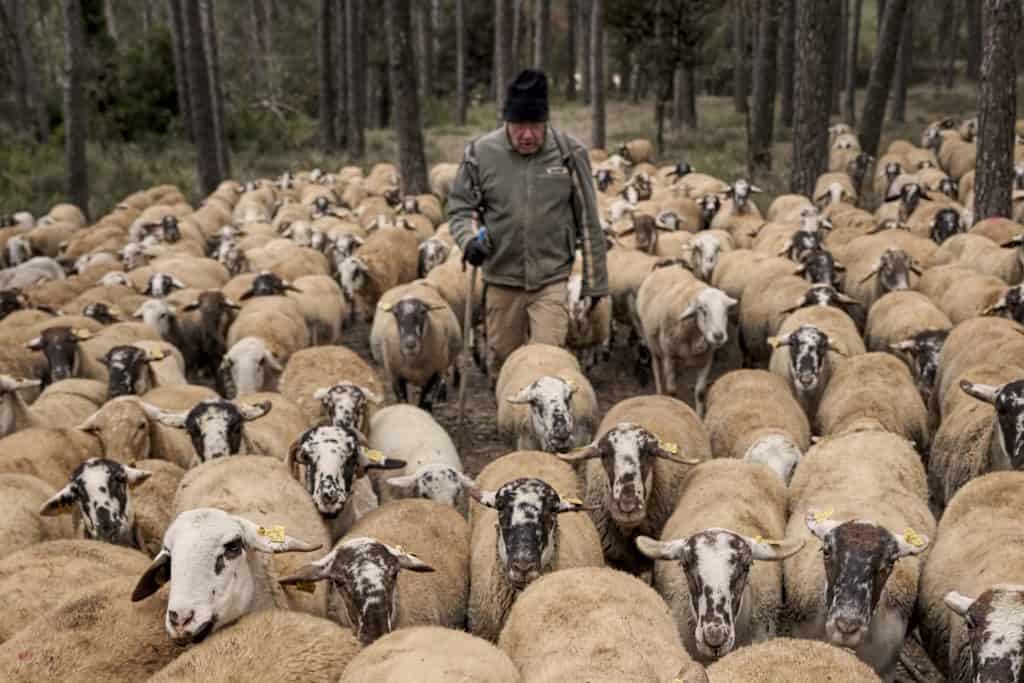 As these forests have thrived, however, the people who once lived in them have migrated to fast-growing cities, emptying rural towns and mountain hamlets all around the Mediterranean. According to a study conducted by the Sardinia region, by 2080, some 31 small villages, all located in mountainous and hilly areas of the island, will be uninhabited.
As the farmers have left, so, too, have the grazing animals that once wandered the forests and pastures. At the same time, the annual burnt forest area in the Mediterranean has doubled since the 1970s. "So we have this scenario where the animals are no longer in the forest, and there is no coexistence between forestry and livestock management," said Elsa Varela, a researcher in Mediterranean forests and agro-ecosystems at Centre de Ciència i Tecnologia Forestal de Catalunya in Spain. "There is very little tendering or taking care of the landscape. And as a result, in the Mediterranean, we have this increasing biomass and more wildfires."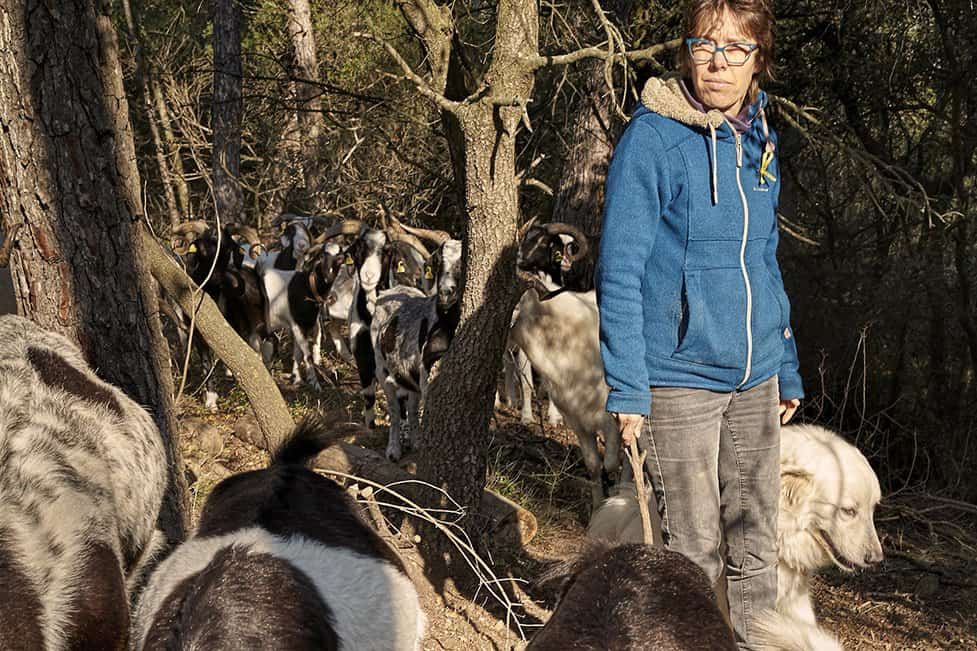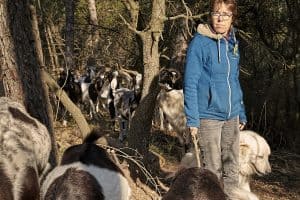 Angelo Onni, a 73-year-old shepherd from Santu Lusserrgiu, is one of the last people still keeping watch over the Sardinian mountain. Onni lost his 36-year-old mare Cicciolina (named after the famous Italian pornstar) to the fire this past July. Teary-eyed, he describes how he was forced to watch his beloved horse on the ground, badly burned and surrounded by flames. Onni recalled a time when the mountains were filled with farmers and animals and how the community managed forests and fires sustainably.
"We patrolled," he says. "We would gather in the highest points of the mountain to check for fires."
But as people started leaving the Montiferru range, the kinds of large wildfires that used to be rare began appearing at a faster rate. The 1983 wildfire destroyed Onni's 50 acres of forest. In 1994, another fire incinerated his 30 goats, another horse, 300 hay bales and 1,000 of his cork trees.
"You need animals in the forest, like pigs, goats and cows," says Onni. "Because they clean, and they create trails you can use to enter the forest."
According to Varela, shepherd animals do two things: eat vegetation and trample the forest understory. This helps to control growth and consequently reduces the forest's biomass, or the amount of dry inflammable wood that fuels wildfires. The movement of these animals also alters the structure of the forest in ways that reduce fire risk — for instance, by breaking the continuity of vegetation from the forest floor to the tops of the trees.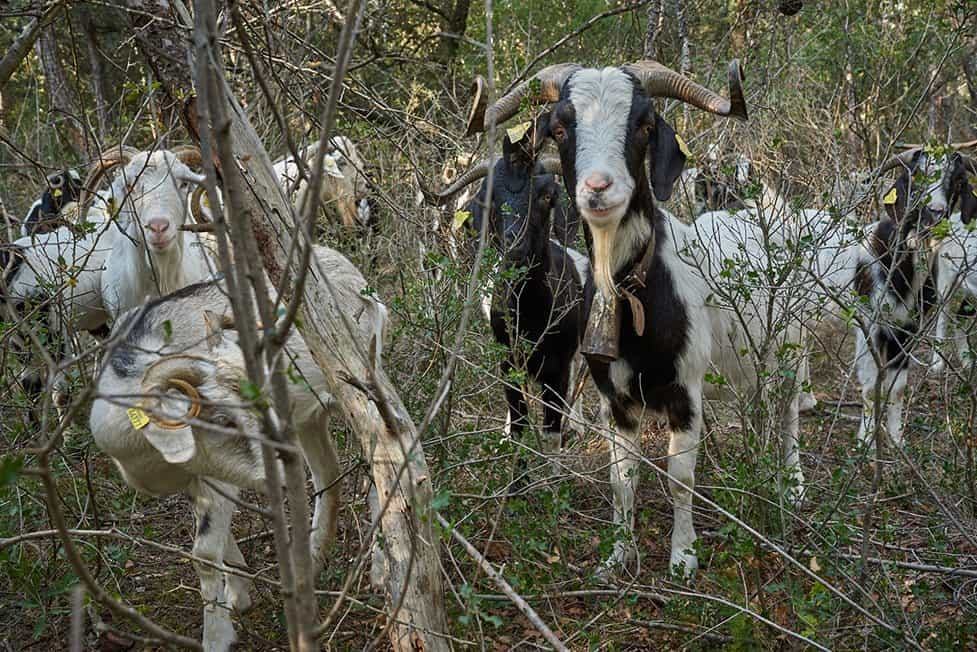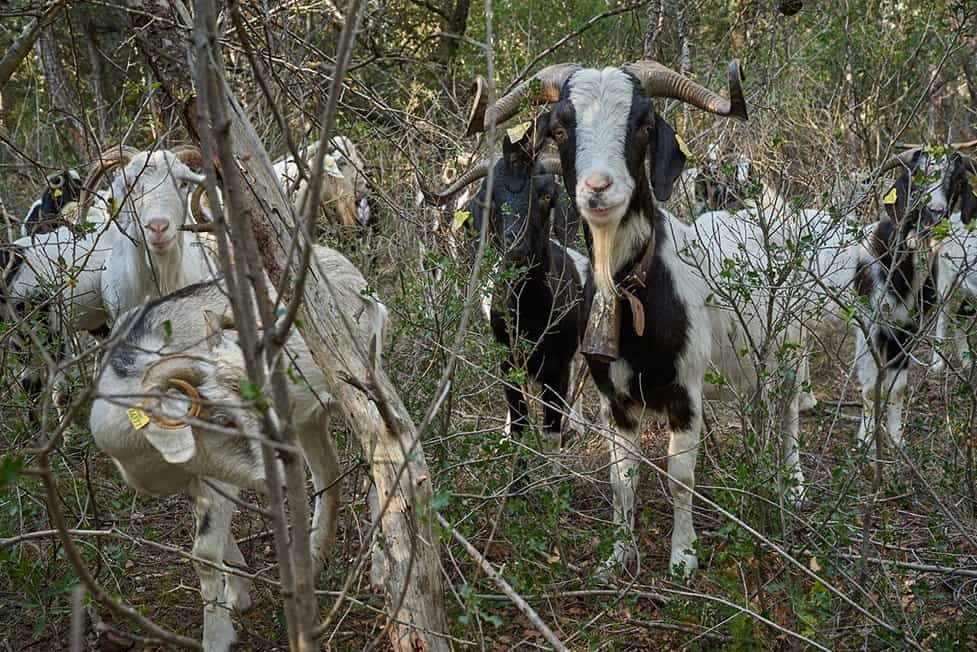 Not only are there few shepherds left, but those that remain, both in Italy and elsewhere, are often barred from entering the forests due to stringent new regulations. For years, Onni received fines when his goats would wander into the national forest.
"But what harm can cows or sheep do to the forest? Nothing!" he says. "It's not animals, but men who have destroyed the earth." 
The Sardinian shepherd has a point. In fact, shepherds themselves have long been guilty of causing wildfires while "cleaning" grazing lands to fertilize new pastures. Onni himself, when he was 13 years old, got caught in a fire he claims was sparked by a neighboring shepherd and barely made it out alive with badly burnt legs.
"Every once in a while, that bastard would start a fire to clean his land from brambles and bushes," Onni said.
But there is evidence that if, and when, collective interests are well managed, shepherds and foresters can work together to prevent wildfires from developing into unmanageable disasters.
Snacking as forest management 
Julia Rouet-Leduc, a researcher at the German Centre for Integrative Biodiversity Research, has been studying whether forest management with herbivores can reduce fuel load and mitigate wildfire. During her research — funded by GrazeLIFE, a European Union project to search for cost-effective ways to use grazing animals to prevent wildfires — Rouet-Leduc reviewed 74 studies conducted worldwide on different grazing projects.
"We found that in a lot of cases, large herbivores could contribute to preventing wildfires by reducing fire intensity and fire frequency, especially by basically consuming biomass," she says.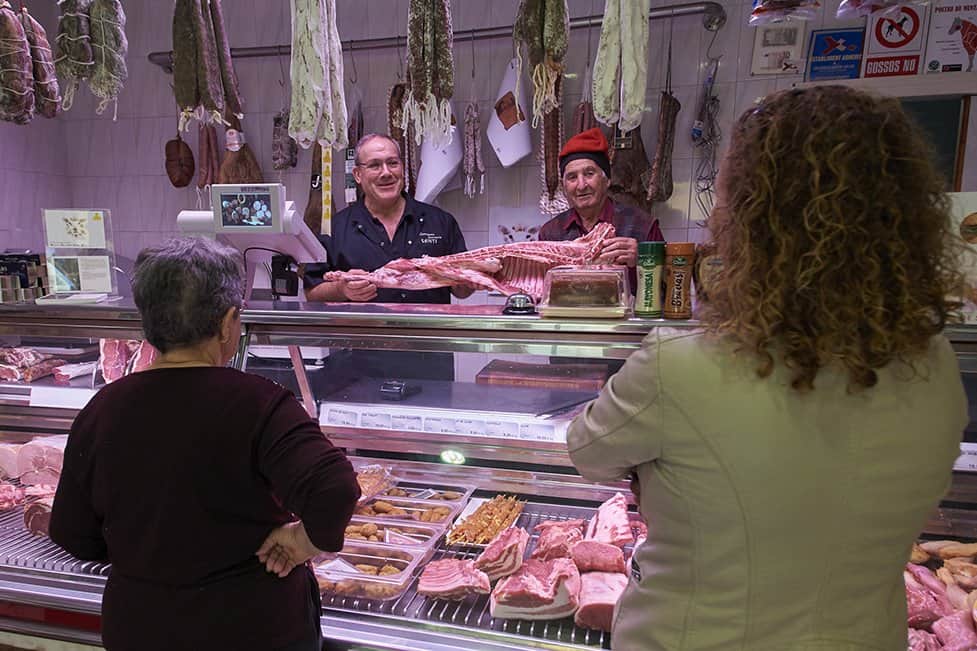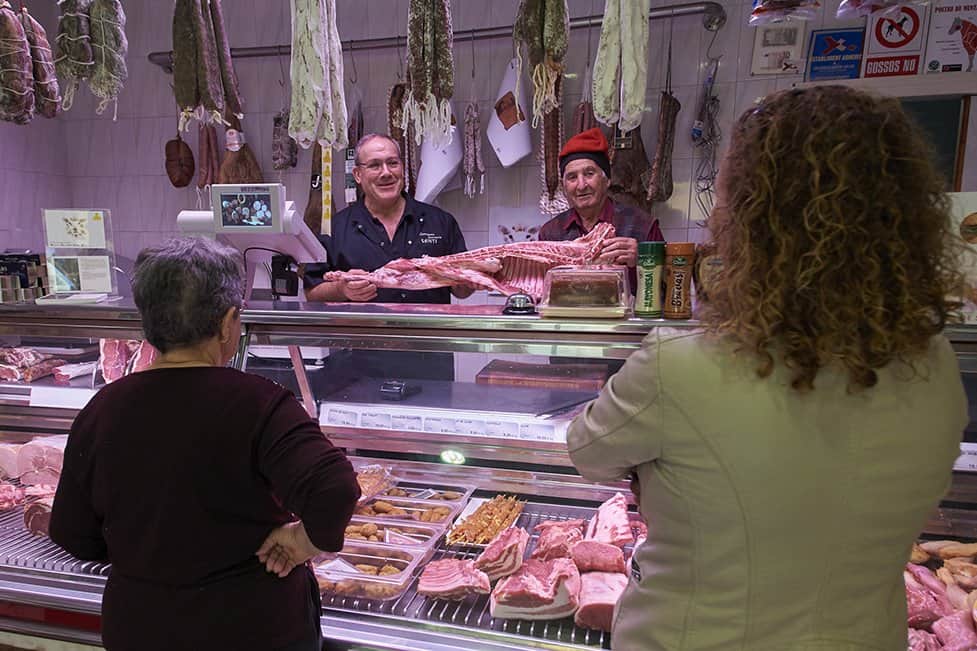 But it's not as simple as releasing an army of goats and pigs into the woods. Rouet-Leduc found that, in some cases, large herbivores can't consume enough combustible vegetation on their own, and other preventive methods, like controlled burns or mechanical removal of vegetation, must be used in combination. 
Additionally, says Rouet-Leduc, it's essential to consider the individual herbivore's diet and match it with the vegetation present in the area. Cows, for example, eat grass. But stripping the earth of grass alone can cause an over-proliferation of shrubs and other plant species that burn even more easily than grass does. "Large herbivores could have the opposite effect if they are used in a way not adapted to the context," says Rouet-Leduc. She has observed that programs that mix feeders like goats and sheep in a semi-wild condition tended to work best.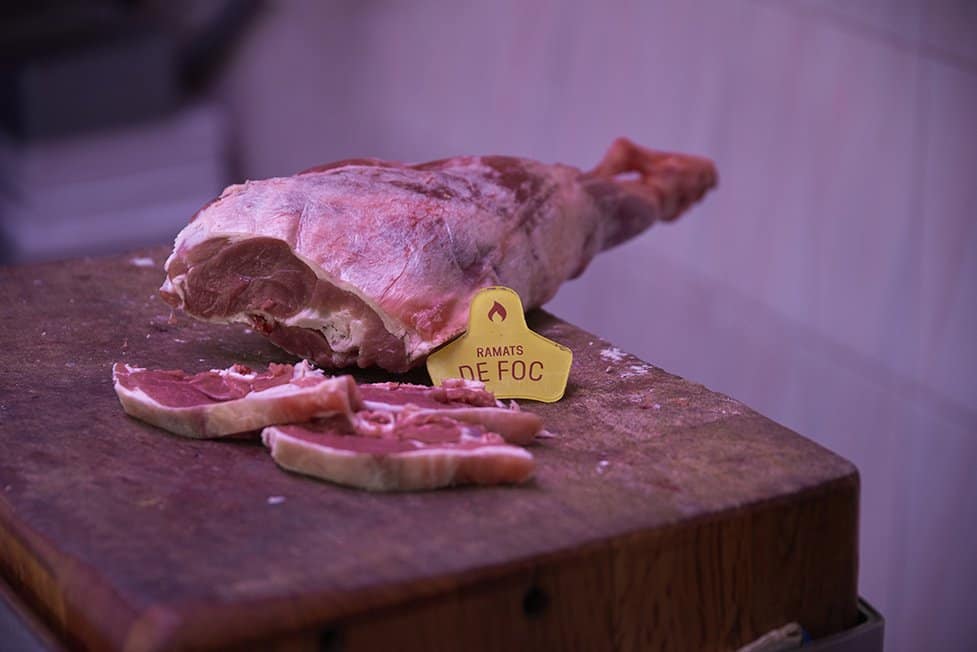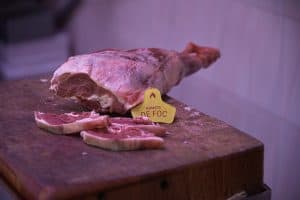 Their study also revealed that an economic return for farmers, either supplied by governments or the market, is key to the success of such initiatives.
In 2003, in the Spanish region Andalusia, the government created a program called RAPCA to remunerate shepherds' environmental services in fire prevention. The program was established by giving participating shepherds an initial 300 euros (around USD$340) plus between 42 and 90 euros per hectare depending on the area's grazing difficulty. 
Today, the 220 farmers involved with the project graze their flocks to control biomass levels in about 6,000 hectares of public forests. The project has proved a financially competitive method in reducing biomass. According to one study, payments for targeted grazing save up to 75 percent of the costs of managing forest biomass for fires. Today, it stands as one of the world's models for grazing to help curb wildfires.
Where the local government doesn't intervene, entities like Spain's Pau Costa Foundation, which aims to mitigate the impact of fires in response to climate change, have come up with alternative ideas.
"We wondered, why not try to see the landscape as part of the solution?" says Jordi Verdell, the foundation's general director based in the Catalonia region. "And that is why we created the Fire Flocks Project." 
The project launched in 2016 with an analysis of the region's historical fire patterns. In collaboration, the local fire service identified critical areas where focusing resources could reduce fire risk for the whole area. But instead of paying the shepherds for participating, the initiative created a brand, "Ramats de Foc" (Fire Flocks), to add value to the meat and dairy products from the animals that grazed in those areas.
"What harm can cows or sheep do to the forest? Nothing! It's not animals, but men who have destroyed the earth."
"People are abandoning those areas because there is no economic profit from the activities in these landscapes," Verdell said. But all of those who are part of the project already have buyers, from local butchers to restaurants, for their entire annual production. Today, 22 shepherds, half of whom are new to the job, graze ovine, sheep and goats in 600 fire-critical areas, clearing them of inflammable biomass.
But Verdell warns that it is still tough to reach critical areas and that the Fire Flocks Project remains in the pilot phase. It is also not designed to stop fires, but to support fire services as they deploy operations. According to him, during this summer's fires in the region, one of the areas served just this purpose. The Pau Costa Foundation is waiting to receive the firefighters' report to understand the impact of the animals' work.
A critical mass
The day after the Montiferru fire had died down, the Mura Brothers returned to their farm. Lonely silhouettes of trees rose from a charred, stony ground. Four of their pigs had died of asphyxiation in the barn.
As we walked across their scarred land in late November, the first green shoots had appeared at the base of the leafless trees, moist with the cold autumn rain. Visible grief consumed the brothers, whose only choice for survival was to roll up their sleeves and reconstruct what they had lost. Sounding resigned, they said they hoped to receive some promised governmental funds to get back on their feet.
Pointing at the mountain, Giorgio Mura says that there is a need for larger fire break zones around Sardinian forests. "But who will do this work?" he asks. "There is nobody left here. We are the only ones resisting."  We pass in front of their barn, built by their family before them. Somehow, the fire spared it.
Mura is critical of EU policies that incentivize shepherds who own pasture land but not those who work with their animals in the forest. "[Politicians] should incentivize people to come back to the mountains," he says. "Alone, we don't have the strength to face this."